This is a sponsored post written by me on behalf of SoCozy. All opinions are my own and not edited by the sponsor.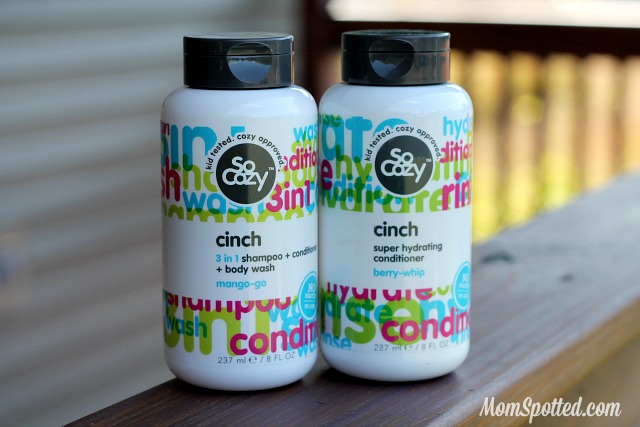 Right after Lola was born and they placed her on my chest, I marveled at her hair. It was thick, dark and had a perfectly fun curl too it. Not corkscrew, but not straight either. She had my hair and I was over the moon. I was expecting her to be born with zero hair. Instead, she was born with a full head of it and I knew it was going to be awesome.
Fast forward now to our toddler years and my girl's hair is epic. Strangers comment on it frequently and her hair is 100% influenced by the humidity in the air.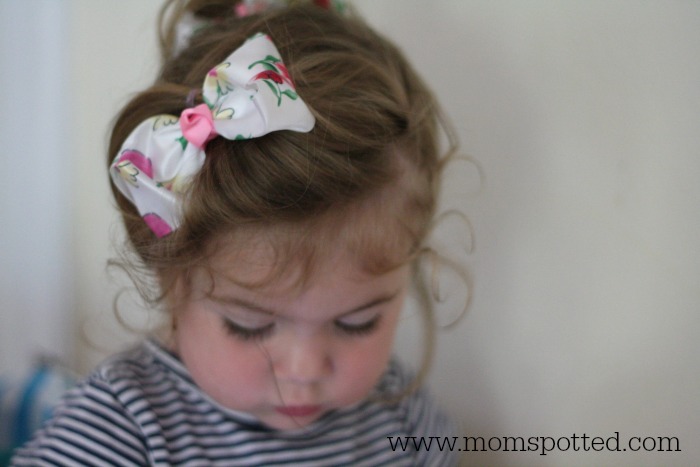 The hardest part about taming wild toddler girl hair is that Lola's hair is so long that it gets really stringy everyday. Combine that with a toddler who's constantly in motion and it is a recipe for a hot mess.
I've had a hard time finding a product that not only worked with Lola's hair type, but also had ingredients and a mission I could stand behind. So when I was asked if I wanted to try out the SoCozy line (available at Target), I was intrigued.
I loved their core values about their ingredients.
So Safe – No nasties in here; just good, clean, honest formulations with ingredients that perform at the highest level. Safe and effective – and completely non-toxic – it's great hair minus the harsh chemicals.

SoCozy products are non-toxic and made without parabens, sulfates, phthalates, synthetic color, propylene glycol, gluten, wheat or nuts.
But I was also over the moon when I read that another one of their brand values is to build confidence and inspire originality. Lola is a toddler now, but as she grows up I want her to realize that there are companies out there that are for her- that want her to shine brightly as the person she is instead of trying to fit in with the crowd.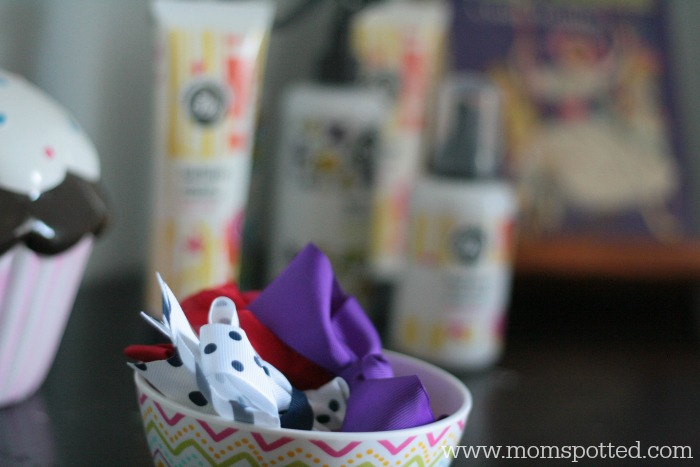 5 Tips For Taming Wild Toddler Girl Hair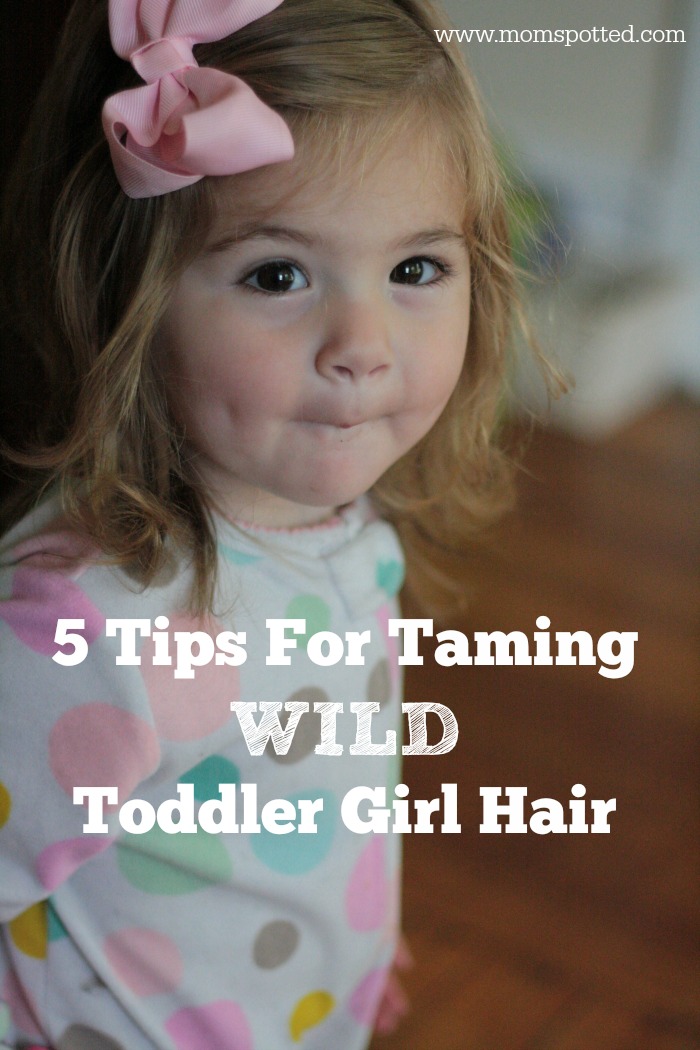 1. Invest in a product, especially if you know it works well. The proof is in the pictures, the before and after doesn't lie. To achieve this smooth and shiny look we used the SoCozy Cinch 2 in 1 Shampoo + Body Wash and the SoCozy Cinch Super Hydrating Conditioner.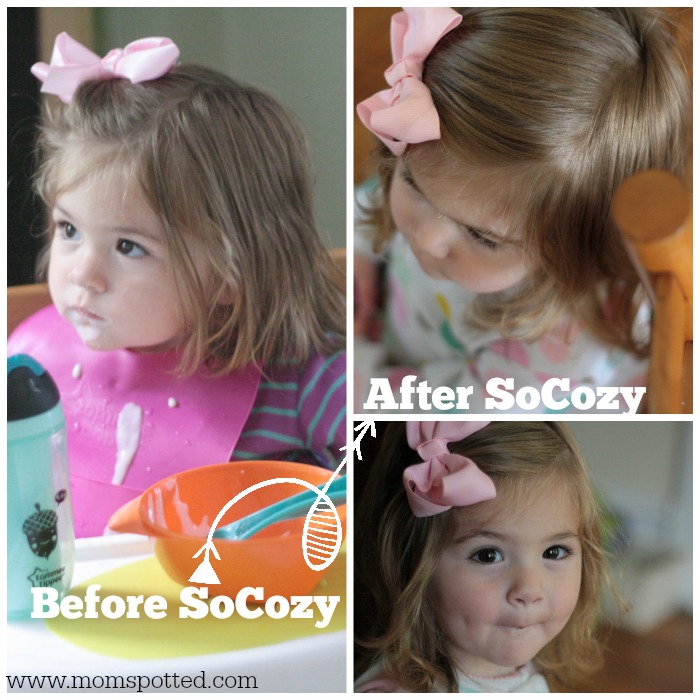 2. Follow their lead. Lola hates headbands but loves bows. So, we put bows her. If your little one hates hair accessories but needs to keep her hair out of her eyes, cut her bangs or put it in a ponytail.
3. Style their hair while they are distracted with something else. Most days, I fix Lola's hair while she eats her morning snack.
4. Make washing their hair fun. Lola doesn't mind getting her hair washed because she knows that we're going to be really silly while we dump the water over her head. I typically sing a really silly song (nothing specific, always made up on the spot) in a funny voice. Because she is laughing so hard, she doesn't mind it.
5. Give them ownership. The toddler years are full of "I do by myself." While I don't let Lola wash her own hair, I certainly encourage her to play along. While she's busy thinking she's washing her hair, I'm busy actually doing it. It works out as a win win for both of us!