My first son has loved reading since day one. When he was little he would bring me piles of books and beg for me to read as many of them as possible. When he learned to read he would often volunteer to read to his younger brother. As he grew older he loved getting lost in large novel series and would sometimes disappear for days at a time lost in a fantasy world his books created for him.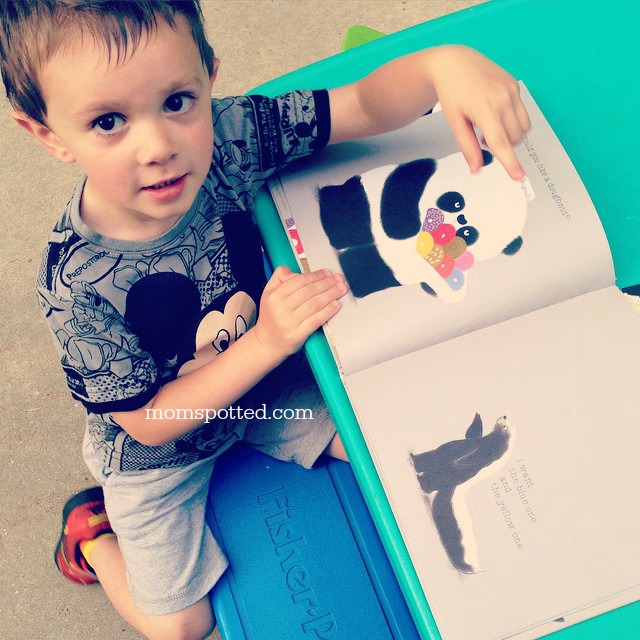 As a mom I love that my son can do that and I try my best to keep a love for books alive with all three of my boys. Sometimes I get moans and groans but they usually don't last long. Now that summer is just around the corner I'm getting ready to make sure we have another successful summer filled with lots of reading!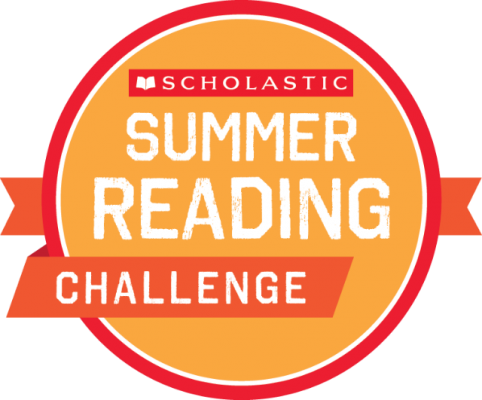 This year's challenge theme is "Power Up & Read," encouraging kids to read all summer long and unlock 12 original short stories by bestselling children's authors as kids reach reading milestones. Scholastic has joined together with ENERGIZER® to power the Summer Reading Challenge and encourage families to find innovative ways to discover the power and joy of reading. Parents can sign up kids beginning May 4, 2015 and runs through September 4, 2015.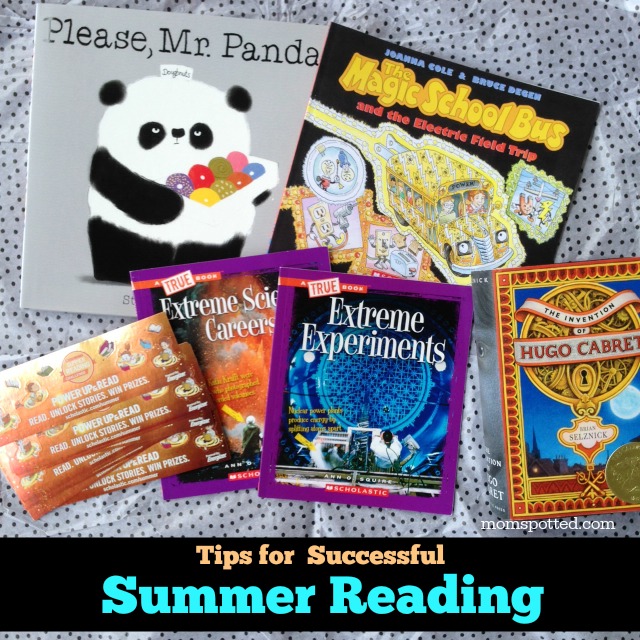 Sometimes our kids think no school means no reading. If you have a child who struggles to read or struggles to find enjoyment in reading try these fun and easy tips!
1. Make sure you don't just have age appropriate books but skill appropriate books. The most important thing to do is making sure your child is reading books that are appropriate to their level but still provide a slight challenge. If a book is too advanced and they spend too much time struggling it will be hard for them to find it enjoyable.
2. Find new places to read. Books don't need to be read in the same place. They can be brought anywhere. Have your child look for new places to get comfortable. Since it's summer see if you can find somewhere to hang a hammock or even build a tree house they can relax in.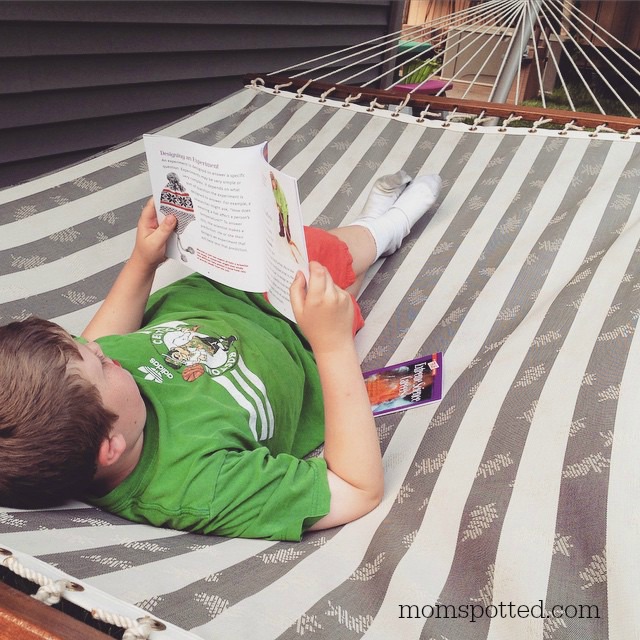 3. Visit your local library. Sometimes kids need a field trip to get excited. Many children's libraries have regular times scheduled for story time. Librarians are often very helpful helping little ones find books that interest them and showing them how to discover new authors they might enjoy.
4. Find books that are funny and make them laugh. Gavin has to read a funny book. Captain Underpants and Diary of a Wimpy Kid were the first series that really helped him find reading enjoyable and not just an assignment.
5. Sign up for the Scholastic Summer Reading Challenge! The Scholastic Summer Reading Challenge™ is a free online reading program for children. It helps us track and log everything but most important it challenges them to read more. When I have all the boys sign up they even become a little competitive on who can read more.
Resources from other Scholastic Parents:

ABOUT THE ENERGIZER INSTANT WIN GAME
Energizer® and Scholastic are partnering to create the "Power the Possibilities" campaign which gives moms the tools they need to unlock their child's talents, fuel their ambitions and set them up for future success. Starting May 4, 2015, parents can buy any specially marked pack of Energizer® brand batteries to scratch for a chance to win one of thousands of prizes that will power discovery and learning.
Prizes include a family trip to New York City, a Scholastic Study Corner Makeover, a tablet with Scholastic apps, a library of Scholastic books and more! Everyone who plays can also download free digital stories for their family.

FIND OUT MORE