I participated in a Influencer Activation on behalf of Influence Central for First Response. I received product samples as well as a promotional item to thank me for my participation.
I remember each time I took a pregnancy test. The first time I ever took one I was in disbelief I could possibly be pregnant. I had not been married very long, and having a baby right then was not in "The Plan." The Saturday before Mother's Day in 2008 I was exhausted, crampy, and always a little queasy. I grabbed a test on a whim while I was grocery shopping, and really thought I probably had a little stomach flu. On the box it said to wait until the morning to take it, but I could not wait until the next morning! Anticipation would have killed me. The test showed one very dramatic pink line at first and then a tiny, tiny faint line showed up next to it. I couldn't believe it, and wasn't sure if it was reading positive because the line was so faint. I raced back to the grocery store, and bought three more boxes. I drank as much water as my nauseous stomach could handle, and took all three tests. Positive. Positive. Positive. I remember feeling both equally terrified and excited. In 8 months I would have another title of "mommy."
Taking a pregnancy test has really changed throughout the years. From just going off your last missed period, having to go to a doctor for a test, analog tests, and digital tests. Now First Response has redesigned their advanced Early Detection Pregnancy Test so you can know sooner.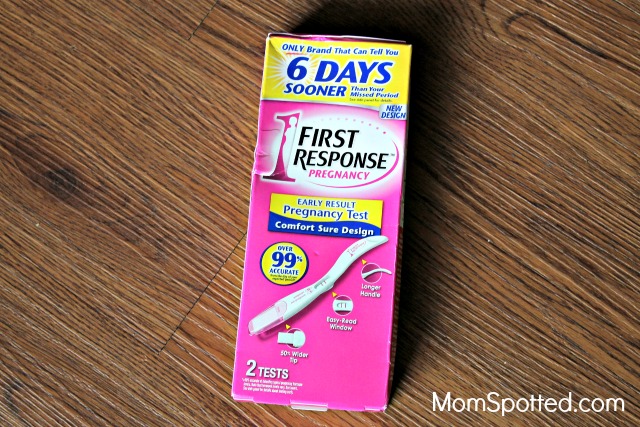 First Response Early Detection Pregnancy test have great Comfort Sure Design features. It is a curved shape to fit in your hand, the handle is longer, and the tip is 50% wider.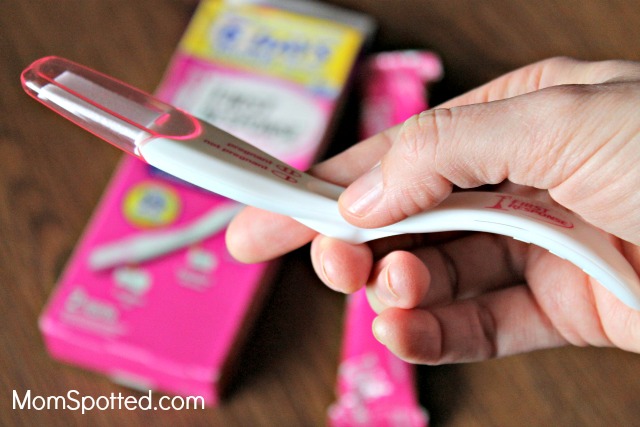 I actually used a First Response pregnancy test when I found out I was pregnant with Halli. It was a lot different test compared to the flat short stick like ones I used 4 times when I was pregnant with Hayden. First Response Early Detection Pregnancy tests are easy to read and give results in 3 minutes with over 99% accuracy from the day of the expected period. You can take it anytime of day, and you will see two pink lines as a positive pregnancy. It is FDA approved and designed to detect all relevant forms of urinary hCG (human chorionic gonadotropin) throughout pregnancy.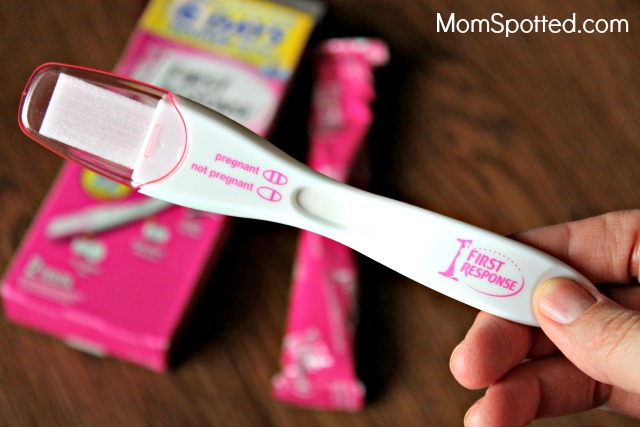 Hayden's pregnancy was a bit of a surprise, but Halli was planned. We wanted another sweet little baby to add to our family desperately. It was miserable checking the calendar every day to see if I could take a test yet. Next time we might want to start trying again and I need to take another pregnancy test I will for sure be using a First Response Early Detection Pregnancy test. It detects pregnancy as early as 6 days before the day of your missed period.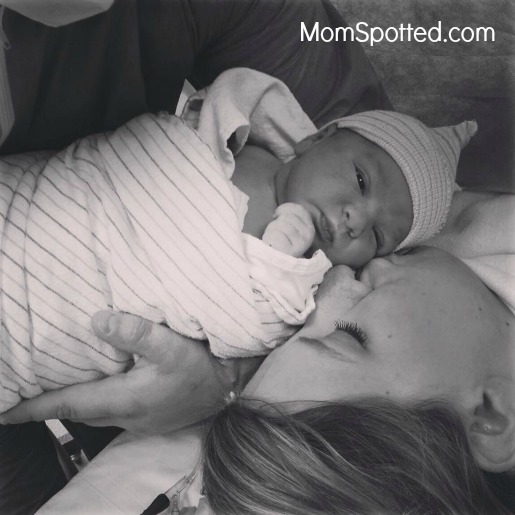 There was so much excitement and emotions were high each time I took a pregnancy test. I love that First Response Early Result Pregnancy Test will help give me quick, clear results and the sooner I can know if I'm pregnant the better! First Response Early Detection Pregnancy tests are available at all major drugstores, mass and grocery stores and retail for $8.99 – $15.99.