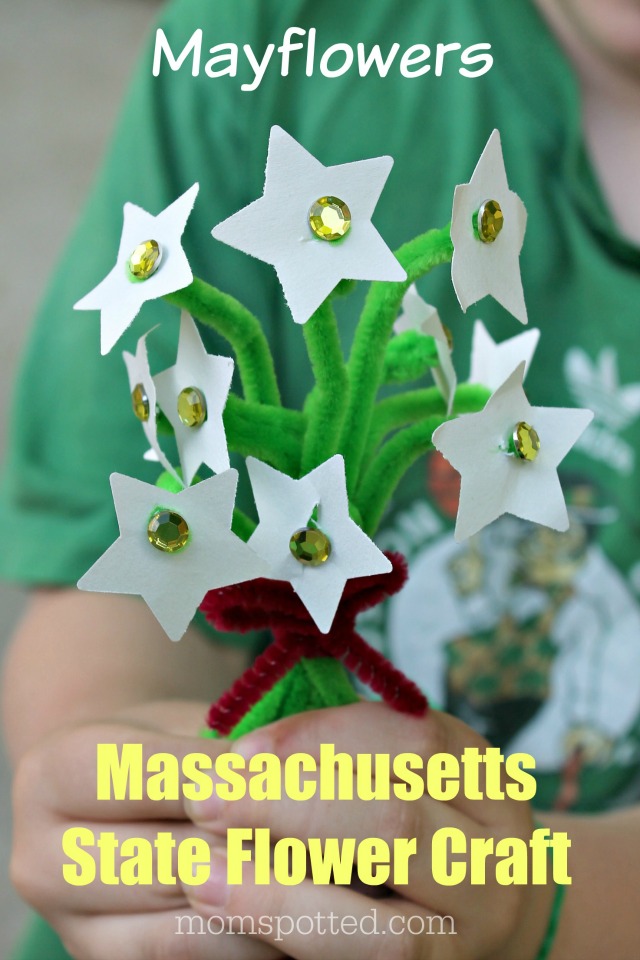 We were recently challenged to make our State Flower the Mayflower and participate in a blog hop to Tour the World by Flower with Playground Parkbench and we thought game on! If you don't know the state flower for Massachusetts it is the Mayflower. Here is a photo for your reference: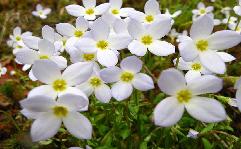 To make the craft you'll just need a few basic craft supplies:
white construction paper
pipe cleaners (all green and one red)
glue dots – small
The number of supplies you need will depend on the number of flowers you plan on making. To give you an idea of numbers we made 12 flowers using 6 green pipe cleaners and 12 yellow rhinestones.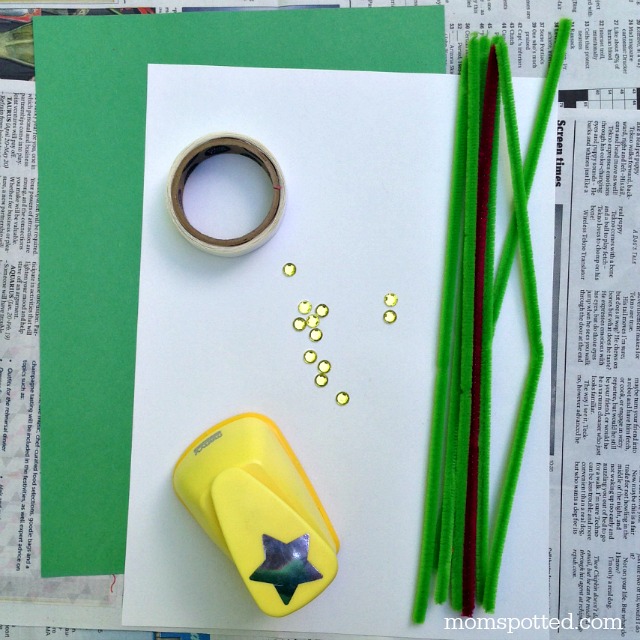 To get started punch 2 stars for each pipe cleaner from the white construction paper. (For example if you have 6 pipe cleaners you will need to punch 12 stars.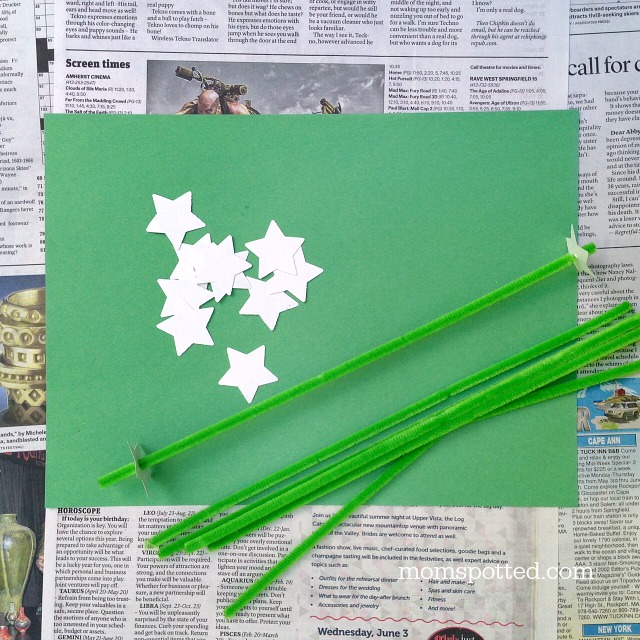 The take the stars and punch the pipe cleaners through the centers and slide them down. Repeat this until all the green pipe cleaners have stars on the end.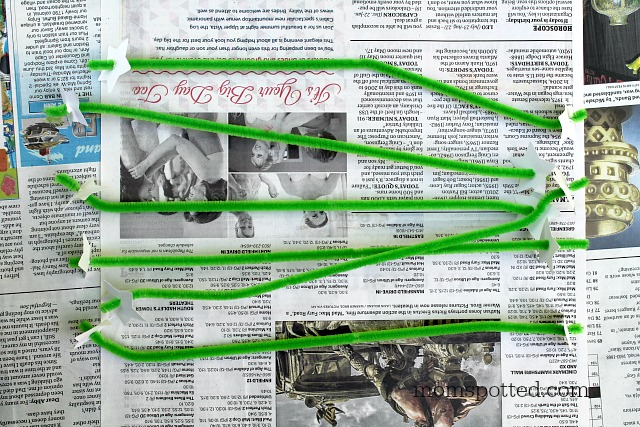 The punch the ends over with as little overlay as possible and attach a yellow rhinestone with the help of a glue dot.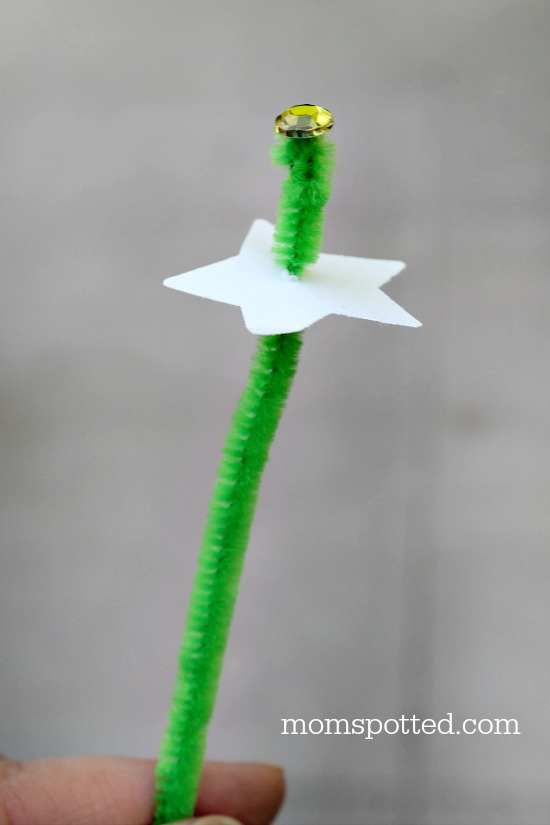 Once the rhinestone is attached slide the white star back down to it and give it a slight pinch to make it look more like a flower and less like a star. Gavin found it easiest to complete each step one at a time. He moved through it pretty fast and found it fun to do.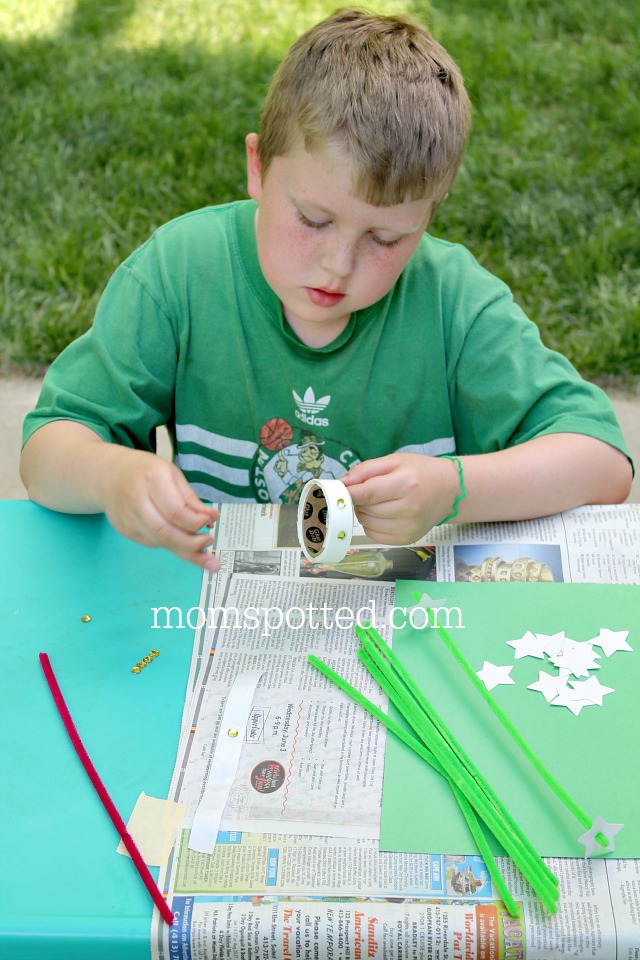 When you have them all down take them together and then fold them in half so the two flowers are together. Here is what are first run through looked like. I like that you can still kinda see the pipe cleaner behind the rhinestone.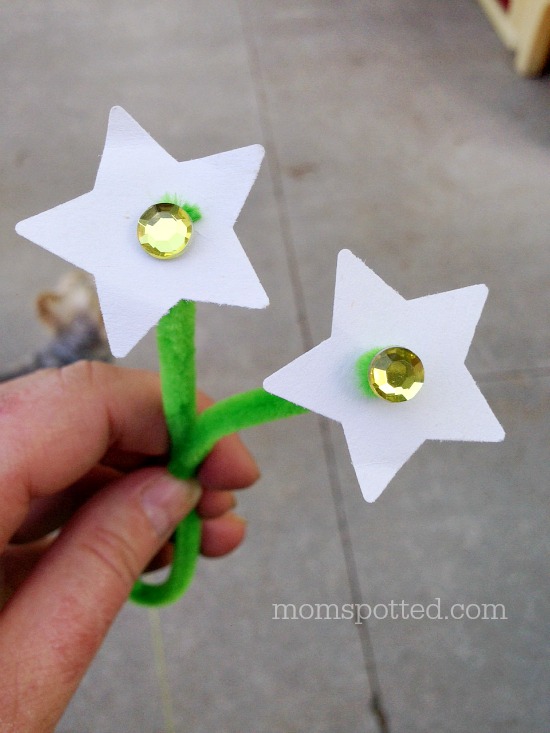 Here is what it looks like when we looped together six pipe cleaners. To give it a polished look we wrapped it with a wine colored pipe cleaner and then finished it off with a bow with the ends.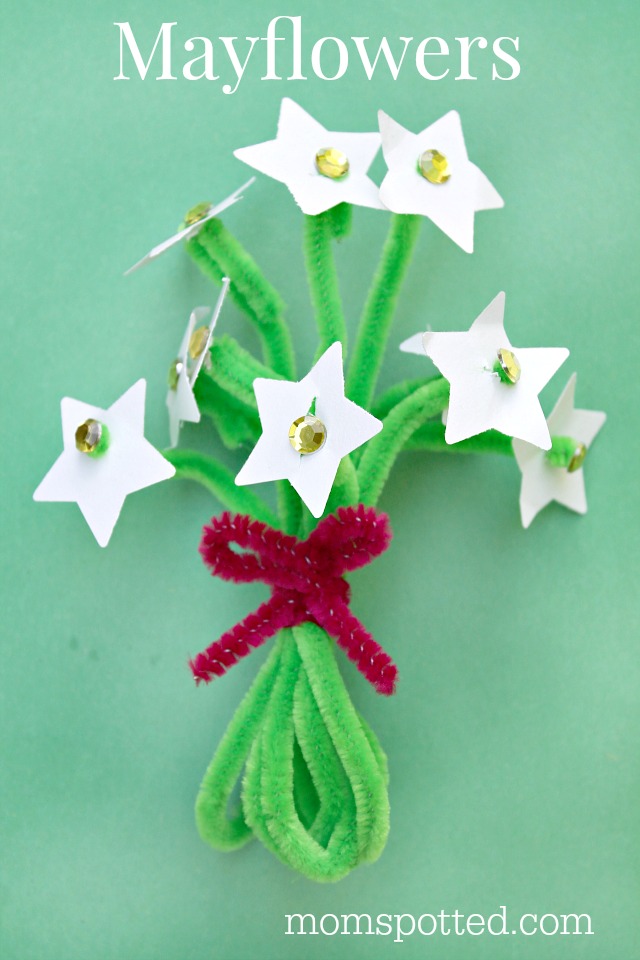 We thought they came out really cute! He liked being able to use a number of different materials and I liked that it still remained overall simple and cheap too!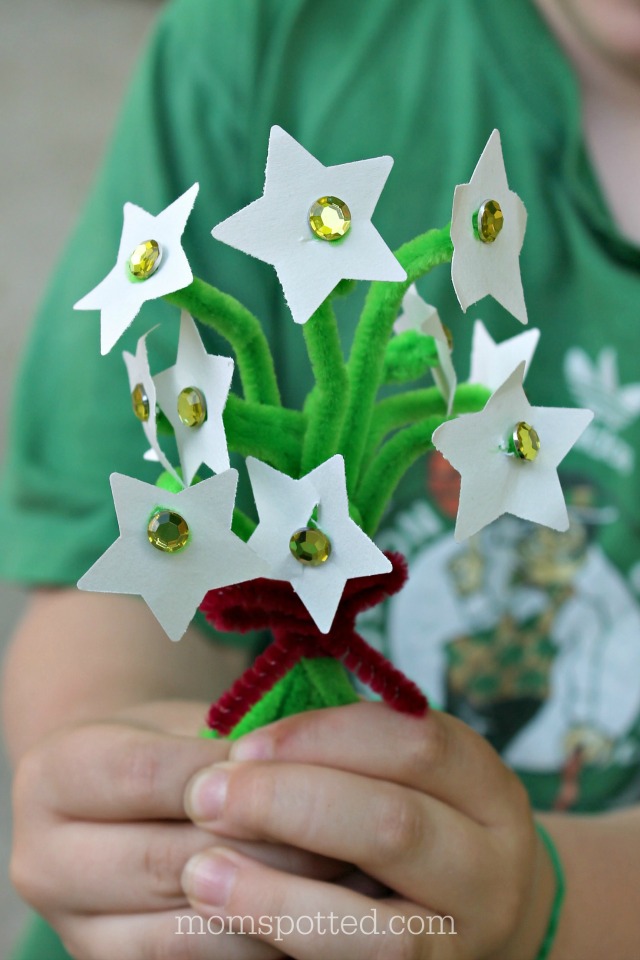 What do you think of our Mayflowers?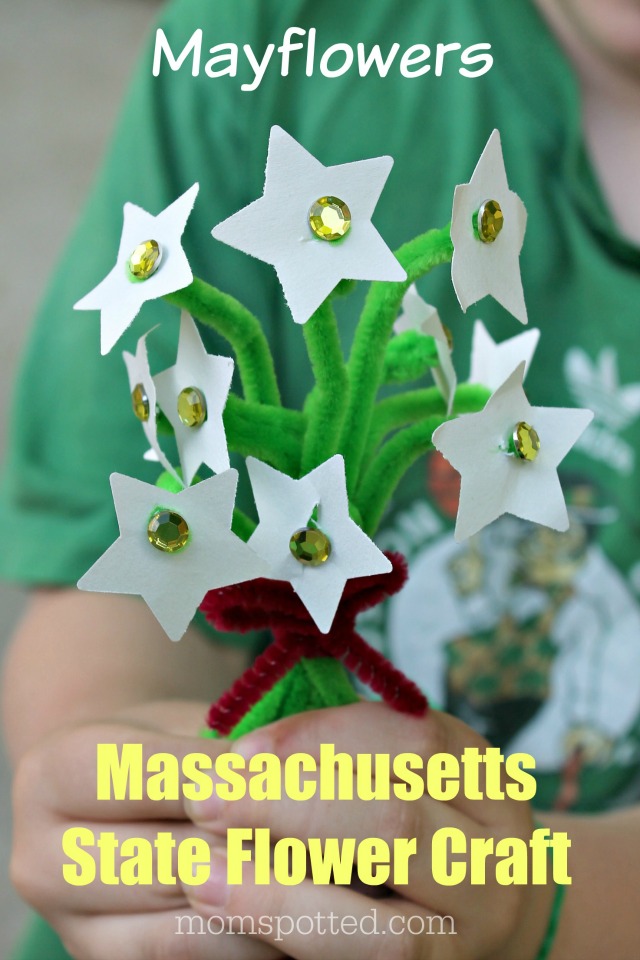 To check out the rest of the blog hop participants just click the pic below or check out the pinterest board!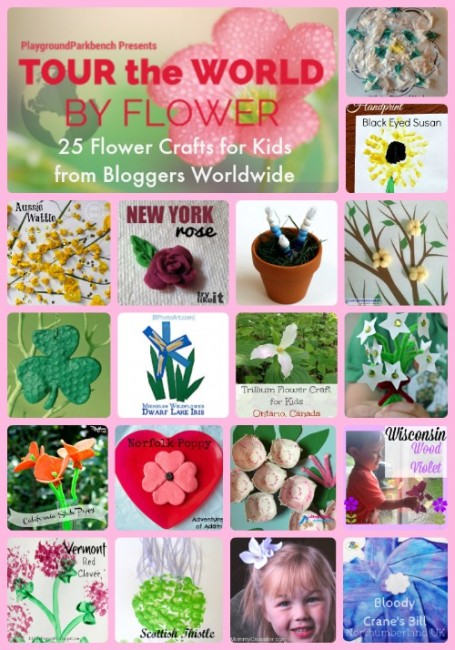 Of course as always you can count on us as a place to link up your crafts! Did you participate in the Tour of the World bloghop? Do you have a great flower craft to share?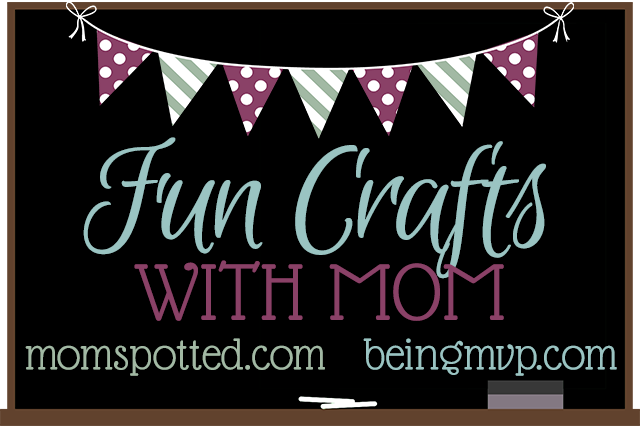 Follow Jennifer MomSpotted's board Fun Crafts With Mom on Pinterest.
Every Monday we want you to come and link up your latest craft you made with your kids and share here! Now head on over and check out Being MVP's DIY Stripe Succulent Planter.
Mister Linky's Magical Widgets — Thumb-Linky widget will appear right here!
This preview will disappear when the widget is displayed on your site.
If this widget does not appear,
click here
to display it.