This is a sponsored post written by me on behalf of Diurex Diuretics for IZEA. All opinions are 100% mine.
There are some things that are always constant. My period is one of those constant things, and it is zero fun every month. Every month I have the same old symptoms: pain, cramping, and bloating. I hate it! Did you know a woman can gain 5 pounds of excess water weight before her period? I'm sure I am not the only one who knows how miserable it is. The monthly excess water weight, bloating, puffiness, and being so uncomfortable is awful.
Usually I just suck it up and try to power through it. I have two little kids! I don't have time to feel yucky all day. Over the years I have figured out and learned some tricks to fight monthly bloating. My bloating seems to be better if I drink a LOT of water all day. I also love taking a hot bath. It is so relaxing and is "me time" after my kids go to bed. I can unwind and relax after a long day. I like to pour some Epsom Salts into my baths with some essential oils. It really helps relieve some of the bloating and I am relaxed so I can sleep better. I also really love my heating pad. It is my saving grace every month. When I am super bloated and cramping it works wonders. I can sit with my heating pad and a good book until I feel more comfortable.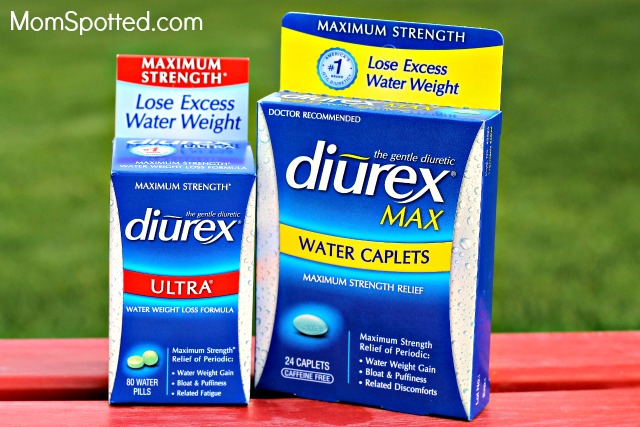 I also really love Diurex diuretic caplets to help reduce my monthly bloating. Diurex® has five different formulas to choose from to fit every woman's different needs. Millions of women trust DIUREX® to relieve pre-menstrual and menstrual discomforts. Diurex® is the #1 diuretic brand known as "The Gentle Diuretic" that really works!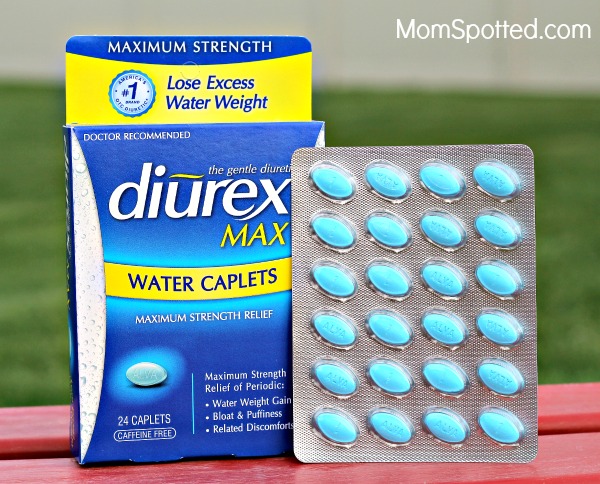 Diurex® MAX is a single water caplet. Just one dose of Diurex® MAX Water Caplets contains the maximum strength of a medically recognized diuretic. Diurex® MAX has the #1 non-caffeine ingredient to gently provide hour-after-hour relief of monthly water weight gain, bloat, puffiness, swelling, and pressure-related discomforts. I no longer have to feel gross, slowed down, or "blah" from being bloating and tired each month with Diurex ® MAX. It helps your clothes fit better – even during your period. The water caplets dissolve quickly and start to work immediately to provide dependable hour-after-hour relief so I can do the things I need to all day.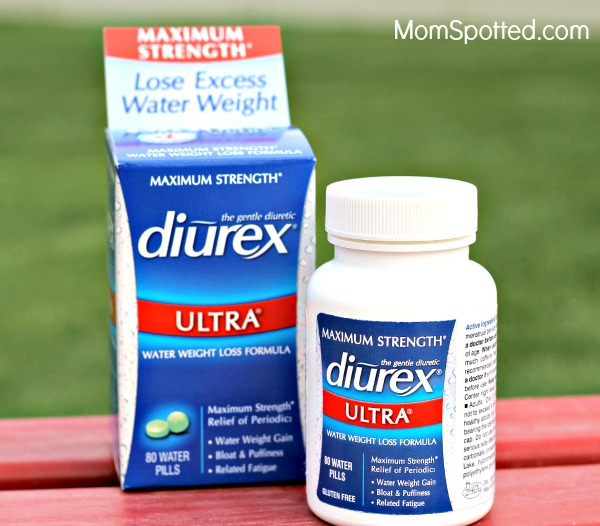 Diurex® ULTRA contains the top-selling diuretic ingredient to also help fight bloating. It is a Water Weight Loss Formula to provide prompt, effective and medically recognized relief. Diurex® ULTRA provides maximum strength relief in each 2-caplet dose. It also does a great job relieving monthly bloat and all of the symptoms from bloating.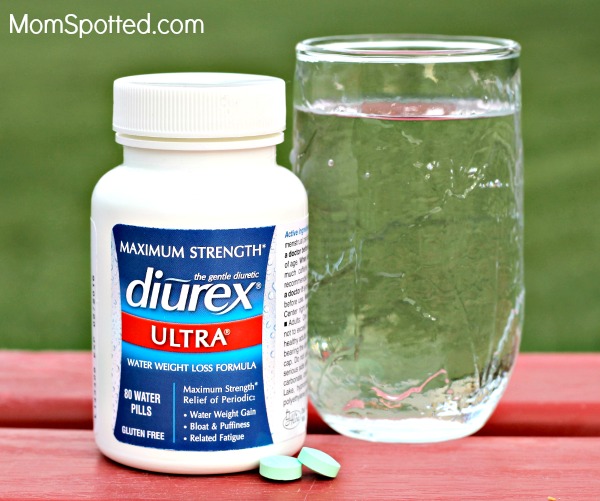 Both Diurex® MAX and Diurex® ULTRA are both recognized by the FDA to be safe and effective. Like with everything in your medicine cabinet, please make sure to read and follow all label instructions before using.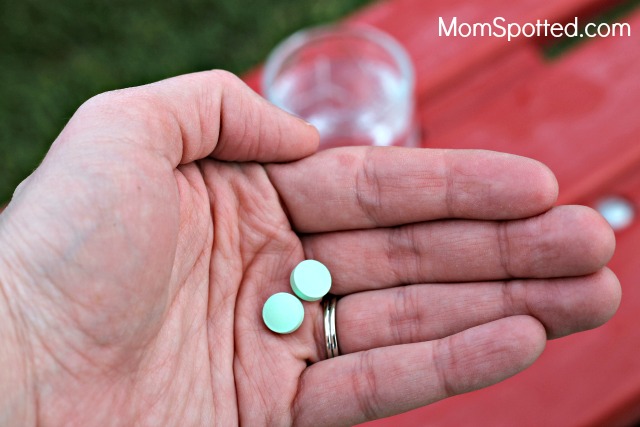 Right now one (1) Mom Spotted reader has the opportunity to win ONE (1) Diurex® care package.
To enter use the Rafflecopter form below. Good Luck!
Contest ends 6.8.15 at 11:59pm. For Official Giveaway Rules click here. U.S. Residents Only.