I absolutely love planning parties and events. I love coming up with a theme and then coordinating decorations and food! My little sister is getting married next month, and I helped plan her bridal shower last weekend. I have the sweetest, creative, and most supportive family ever. My aunts always help put on showers for all the girls in my family and I was so excited it was finally my sisters turn! We decided to go with a pink and yellow theme. We used a lot of pink and white tulips, daisies, lemons and berries.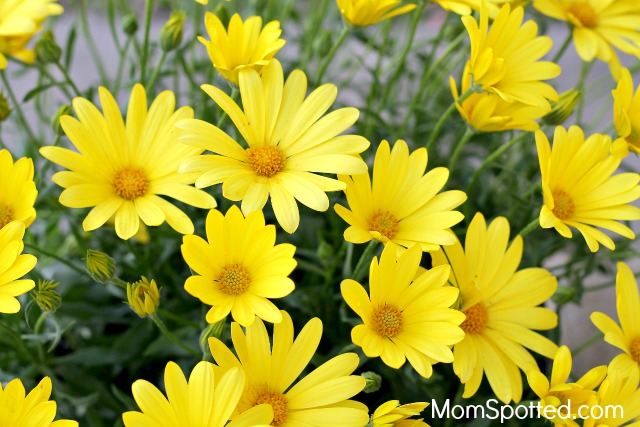 I was in charge of the food for the bridal shower. We had decided we would serve a yummy lemon and berry ice cream cake, but I also wanted something else for her guests to munch on. Then I remembered I had recently saved a Chex Lemon Buddies recipe and decided to give it a try. One thing I really love about Chex™ Party Mix recipes is that you can find or create a recipe for literally any type of event, party, holiday or just to satisfy a weekend craving. I also really love that a lot of the Chex recipes take 15 minutes or less to create, and are gluten-free.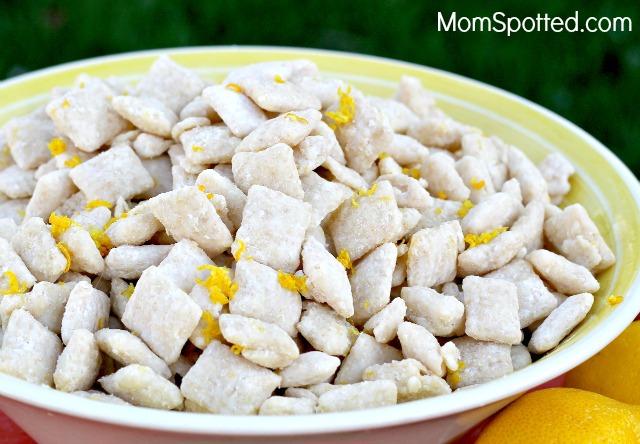 Chex Lemon Buddies exceeded my expectations. They were so unbelievably delicious! Addictively delicious really, and I knew they would be perfect for my sister's bridal shower. The Lemon Buddies also came together so quickly that it was one less thing I would have to stress about preparing. They came together so quickly.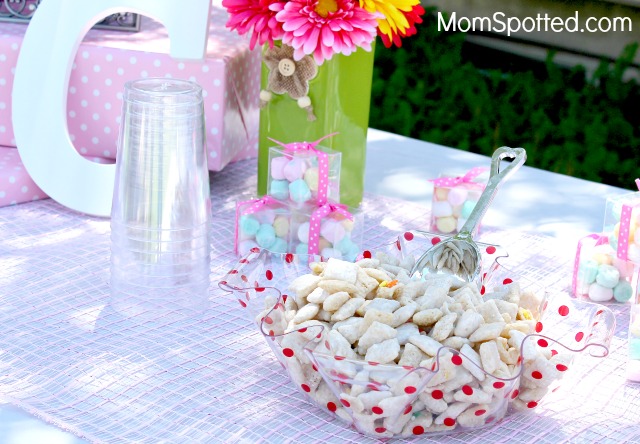 Lemon Buddies were a big hit at the bridal shower. I added a little extra lemon zest for presentation and cute summery sprinkles for presentation. Friends and family kept asking for the recipe and commenting how good it was. It is sweet, and also really refreshing. Chex Lemon Buddies are so perfect for summer and really any get together. I can't wait to make it again for a weekend treat!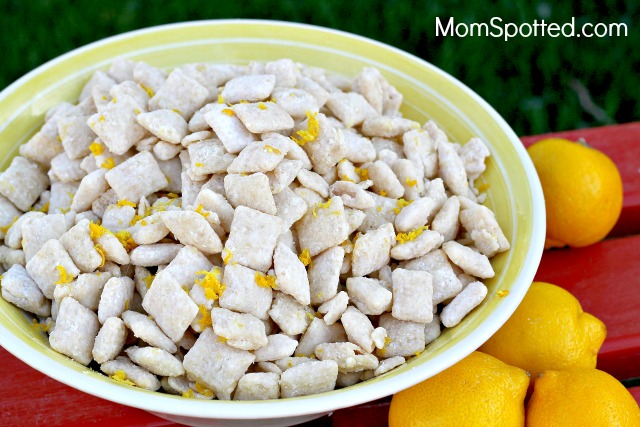 Next time you are planning a party or event make sure you go to the Chex website to find the perfect recipe and also find the super yummy Chex Lemon Buddy recipe.
To help you kick off your next party with Chex. Right now one (1) Mom Spotted readers has the opportunity to win ONE (1) $50 Gift Card!
To enter use the Rafflecopter form below. Good Luck!
Contest ends 5.31.15 at 11:59pm. For Official Giveaway Rules click here. U.S. Residents