"The Red Robin information and gift cards have been provided by Red Robin."
My family & I usually go out to eat 2-3 times a month. We enjoy having a night when there are no dishes to clean up and someone else is cooking. Not to mention when you go out to eat everyone gets to pick their favorite items. What's not fun is when you have a family member with allergies. Up until recently Sawyer has had severe rash and swelling every time he ingested milk products. It made going out to eat a nightmare. Of course he wanted the meals like mac & cheese and grilled cheese but he just couldn't have them.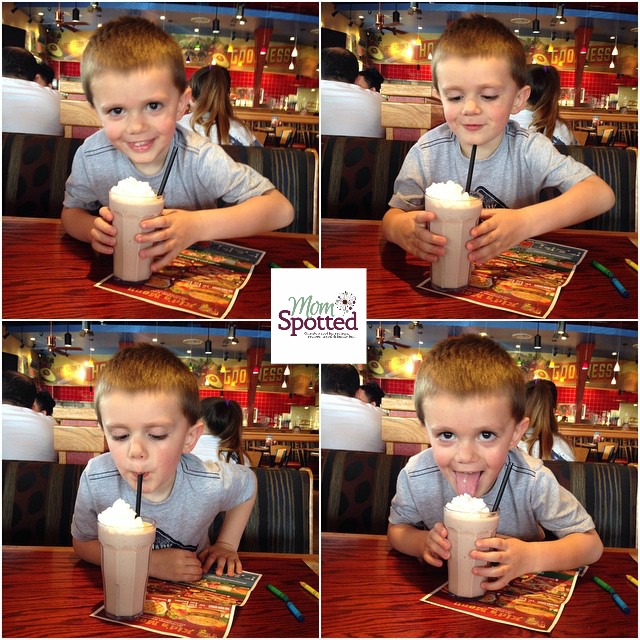 Sometimes we would miss things on labels or a family member would forget and hand him a piece of cheese and the poor kid would end up in blisters and eyes swollen shut. Of course we would feel horrible and the I would be stressing about it all over again. You can imagine the stress level of going out to eat. I had to rely on some stranger to make my baby's food and hope that they didn't accidentally cross contaminate his food in any way.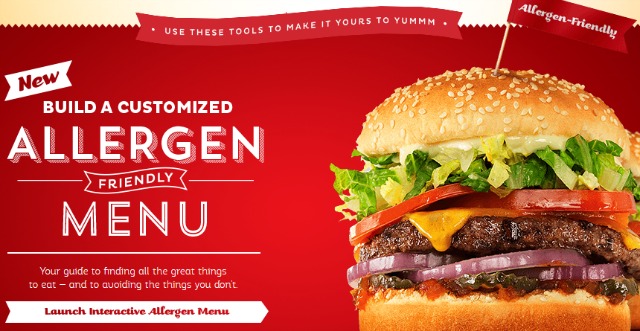 Red Robin is changing all this though! Parents will no longer have to search for nutritional info online or ask for special menus or give special instructions. Red Robin has made it as easy as visiting their website and trying out their new Interactive Allergen Menu. You can easily find it by scanning the QR Code found right on their menu or visiting on your mobile phone right from your booth!
Red Robin understands how difficult menu choices can be when dining out and trying to avoid certain ingredients and is committed to making dining with allergies as worry-free as possible–but you don't have to take our word for it!  AllergyEats, the leading guide to allergy-friendly restaurants nationwide – rated by people with food allergies, for people with food allergies has been recognized as one of the "Most Allergy-Friendly Restaurant Chains," for the last three years!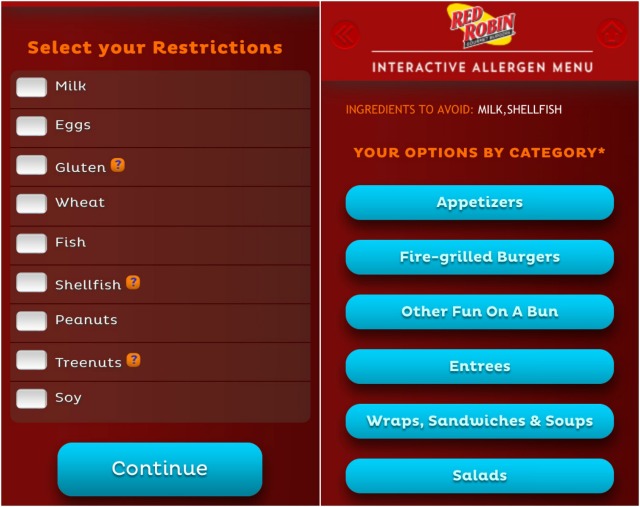 I'm allergic to shellfish so by default I keep my kids from it until they are older. We thought we'd give the allergen menu a try to let it know that we needed to avoid shellfish and dairy. Once we put the info in it immediately asked us what kind of food we were looking for. In under a minute I had a list of entrée choices for us! It was so easy!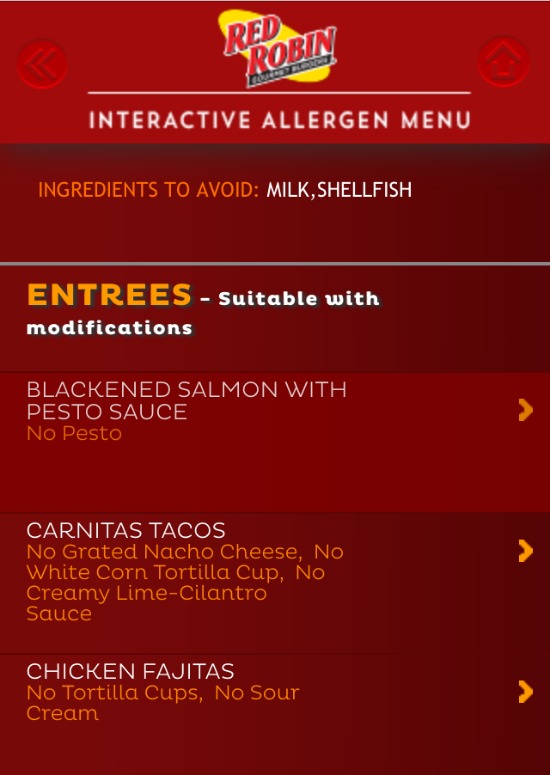 I have friends with children who have egg & peanut allergies who struggle so much going out and this would change things so much for them! The best part is that Red Robin trains all restaurant Team Members to allow guests to modify their Red Robin food or beverage order to suit their taste or dietary preferences. If a guest has a food allergy, the Red Robin team member will ring in the order with an allergy alert and bright type so it is clear on the table order.
This allergen alert appears in easily noticeable bright, red and bold letters on the order and notifies the kitchen that a special allergen kit is required for the order. Red Robin uses allergen kits to prepare all allergen orders. The kits include tools that are for use on allergen orders only and are purple to clearly distinguish them from other kitchen tools. Purple is the color of Allergen Awareness. Red Robin provides the guest with information so they can make an educated decision on what to order themselves, whether it's for food intolerances or food allergies.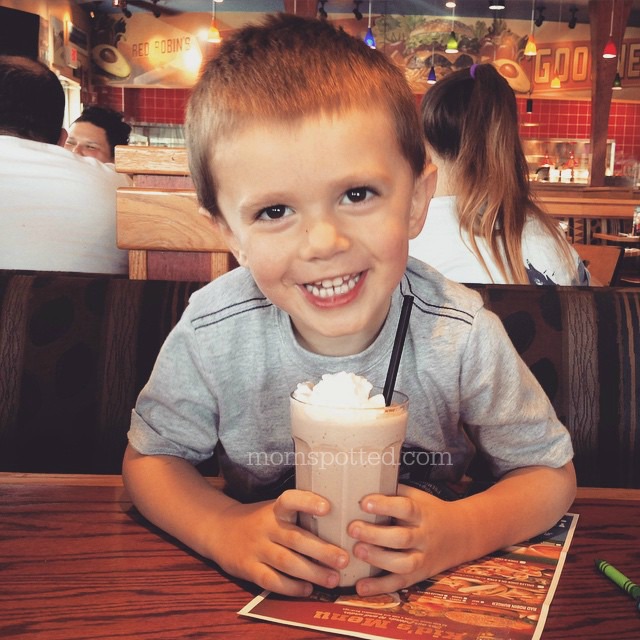 Since Red Robin is famous for serving more than two dozen craveable, high-quality burgers with Bottomless Steak Fries® in a fun environment welcoming to guests of all ages. In addition to its many burger offerings, Red Robin serves a wide variety of salads, soups, appetizers, entrees, desserts and signature Mad Mixology® Beverages. Basically, like Sawyer and I you'll be all smiles and no stress when you visit.
Did you also know that May is National Allergy Awareness Month? To join the celebration one (1) Mom Spotted reader has the opportunity to win ONE (1) $25 Red Robin Gift Card.
To enter use the Rafflecopter form below. Good Luck!
a Rafflecopter giveaway

Contest ends 6.8.15 at 11:59pm. For Official Giveaway Rules click here. U.S. Residents Only.