I'm so excited that summer is finally here. I'm not one of those moms that does the end of school countdown of dread as the kids get out. Nope! I'm counting down in excitement with them because it really means the start to all our summer fun.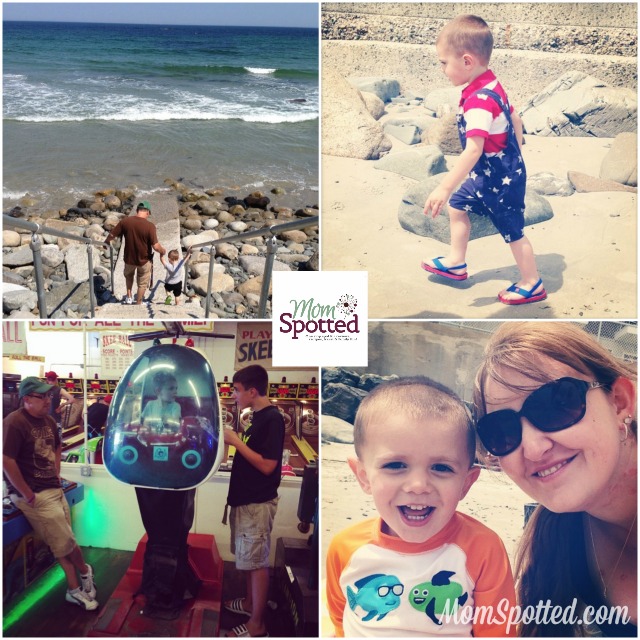 I can't wait to be outside and I want to tackle the bucket list almost immediately. With the older boys I really don't need much but having a little guy around again often leaves me scrambling or forgetting things. Here are some of the things I've picked up over my 14 years of parenting that I've found to be really helpful.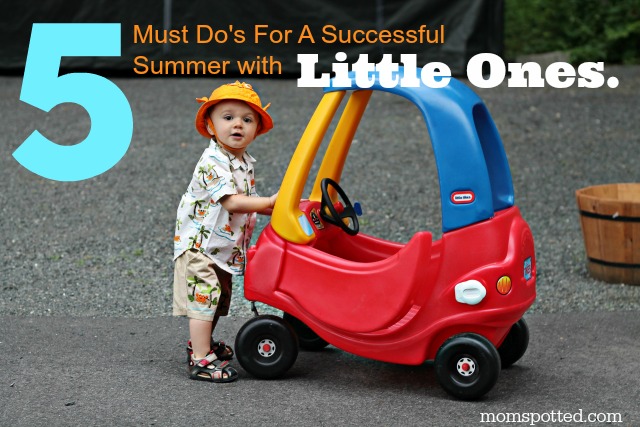 1. Keep Spare Clothing In Your Vehicle. I know this sounds like a given but they always seem to be missing. Be adamant about making sure your kids always have a spare set of clothing and you'll never miss out on any summer fun! I can't count on my fingers how many last minute trips we made, swimming stops, etc that we have made and if it wasn't for the spare clothing it wouldn't have been able to happen. Not to mention the countless parties that they never fail to drop the first thing they come in contact with right down their brand new shirt. If you can spare them I also include pajamas in my spare bag. Being able to get your kids ready before the ride home and just carrying them to bed is a huge plus. Waking them up, not so much.
2. Have a Ready Bag. I have a bad that sits on the closet door knob ready to go at any time. Inside you'll find sunscreen, bug spray, our Six Flags passes, a beach towel, Six Flags cup, a water bottle and a few snacks. This bag is ready for all kinds of fun. We often put plans together at the last minute and I'm awesome at forgetting the most important items. Having a bag of basics together at all times has been a huge help to me in making sure my kids aren't complaining of hunger, bugs, or getting burned. If we don't need some of it you can always pull a few things out and leave them in the car so you don't have to tote around the weight but if I'm using a stroller I usually don't.
3. Baby Wearing. I can't count how many times I thought I had a stroller in the back or needed to be hands free and a stroller wasn't going to work. Having a great baby carrier (like my Ergo) on hand makes trips to the Farmers Market or park a breeze. My only regret I ever had with baby wearing was that I didn't start it soon enough!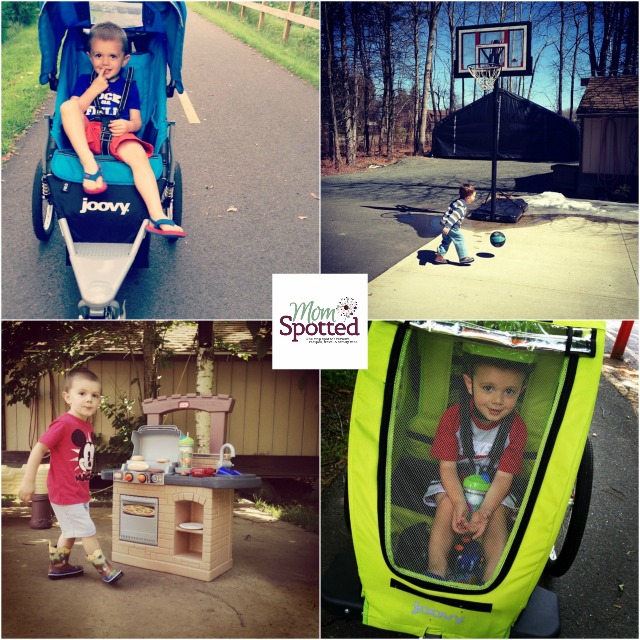 4. Keep Baby Wipes Everywhere. I'm not kidding. Put them everywhere you typically go. I keep mine in places like this: van, bottom of stroller, bottom of purse, ready bag, bike trailer for Sawyer, in the garage, in the mud room, well, you get the point. The amount of messy we have gets worse when summer comes from s'mores and ice pops to bubbles and digging in dirt. Having three boys I don't need them all going in and out constantly washing their hands. Keeping the small packs of wipes all over means clean up is always a breeze and I never have to step out of sight to help anyone clean up.
5. Relax. I'm serious. If you worry about all the things that need to be done or over think everything your little ones are doing your summer won't be any fun. Sit back, relax, and enjoy your kids. Not only will those end up being your favorite moments but they are moments you would have missed running around trying to make everything perfect.
Right now Babies R Us has some great sales going on so you can set these tips into motion! Some of the amazing in-store offers happening at Babies "R" Us will run from June 1 through June 30!
They include:     ·
$5 OFF LUVS VALUE BOXES OF DIAPERS (REG $35.99)
$9.99 PAMPERS SPLASHERS (PERFECT FOR SUMMER!)
$19.99 PAMPERS VALUE BOXES OF WIPES (REG $23.99)
FREE DREFT STAIN REMOVER 22OZ ($3.99 VALUE) WITH PURCHAHSE OF ANY DREFT LAUNDRY DETERGENT 100OZ
Don't wait to stock up! Stop into your closest Babies R Us today! Before you go make sure to add June 9th to your calendar so you don't miss our fun twitter party! Follow the hashtag #BabysBigSummer on June 9th at 1:00pm. Stay tuned for more!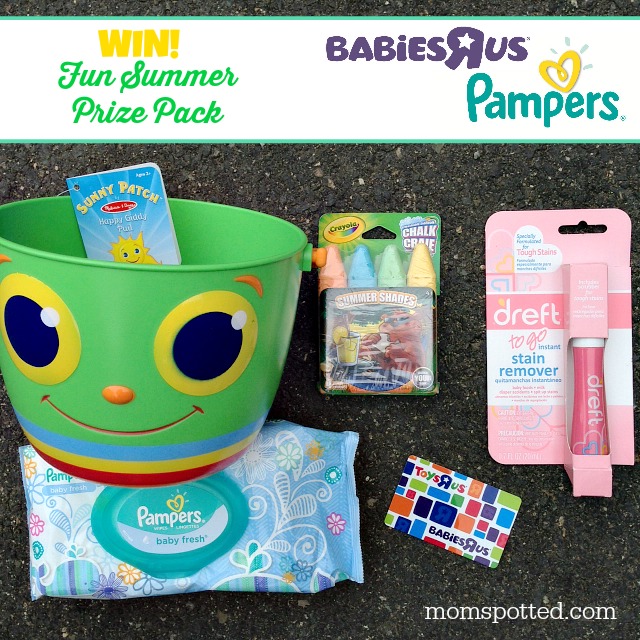 Right now one (1) Mom Spotted reader has the opportunity to win ONE (1) Babies R Us and Pampers Prize Pack.
To enter use the Rafflecopter form below. Good Luck!
Contest ends 6.8.15 at 11:59pm. For Official Giveaway Rules click here. U.S. Residents Only.