Halli turned two years old last weekend! I swear each year seems to go by faster and my kids are suddenly a year older. One of my family's birthday traditions is that I make my kid's birthday cakes, like this years bunny cake. I make old school cut up cakes just like I had when I was a kid. Nothing fancy, just yummy cake, and regular delicious frosting. I really look forward to making their cakes. Making their birthday cake is like one of my gifts to them, and it is really pretty fun.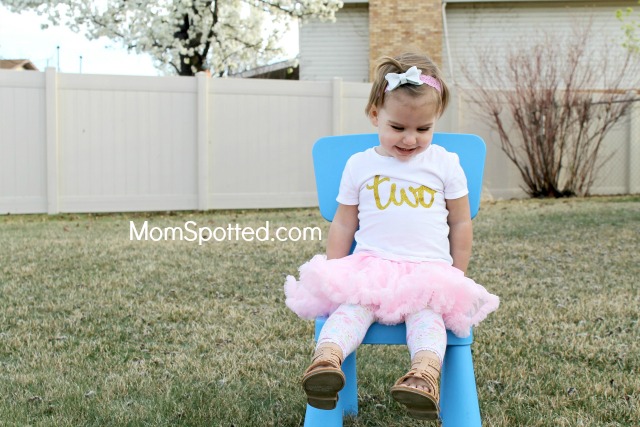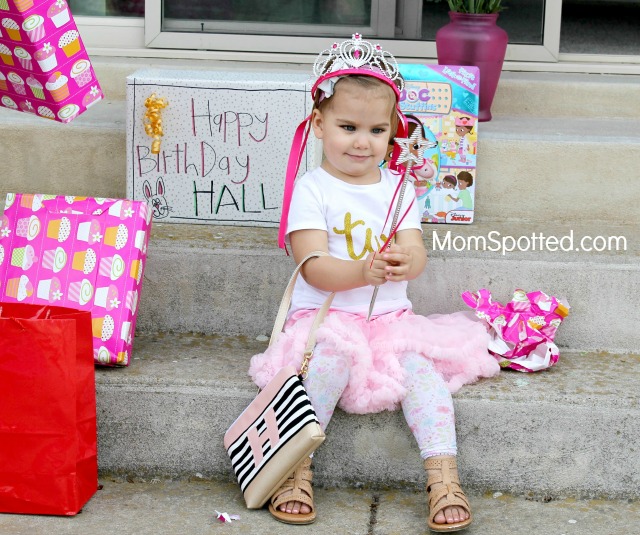 For Halli's second birthday cake, it was a no-brainer of what it would be. She LOVES bunnies. I mean she looooves them. She has a bunny that she must sleep with every night and nap time. If we ever lose it I don't know what we will do! She pretends to be a bunny, and she goes around the house singing about bunnies. Also, when I turned two I had a bunny cake! So it was perfect that she have one for her second birthday too. I created her a pretty simple bunny party and it ended up really cute.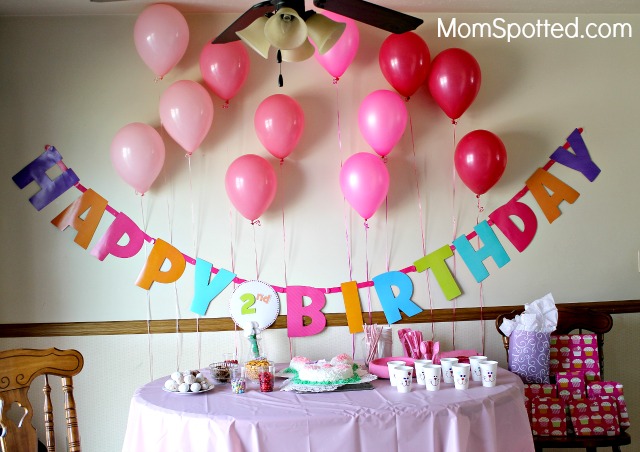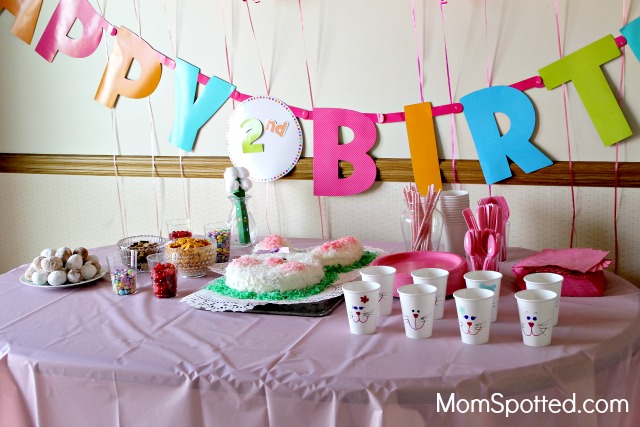 I made the cake super similar to what I had as a kid and my mom showed me how to cut the shape in my cake. My mom made my bunny have a bow and decorated it with different kinds of candy. I went to Pinterest for different ideas to still make it a bunny cake but with a twist to make it Halli's bunny cake. For Halli's bunny, I left the bow tie off and girly-ed it up a bit.
To make the bunny I used two round cake pans. One round cake pan is the rabbit's head, and the other one is used to make the bunny ears, and a bow tie(if you want it). After my cakes have cooked and then cooled I put them in the freezer. I let them freeze for at least 30 minutes. This makes them easier to cut and also frost. Here is a guide of how to cut the second cake to make the bunny ears and bow tie: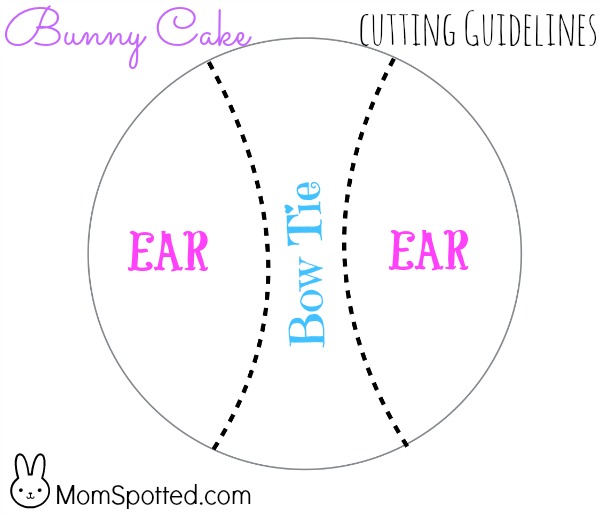 After my cake is cut, I flip both cakes over. It is easier to frost the bottom of the cakes instead of the top. It is already flat and the bottom won't crumble as easy when frosting. I do a light crumb coat on all the cake pieces on a different tray than what I will serve it on. A crumb coating is a super thin layer of frosting to seal in all the crumbs. Then I pop them back in the freezer for about an hour.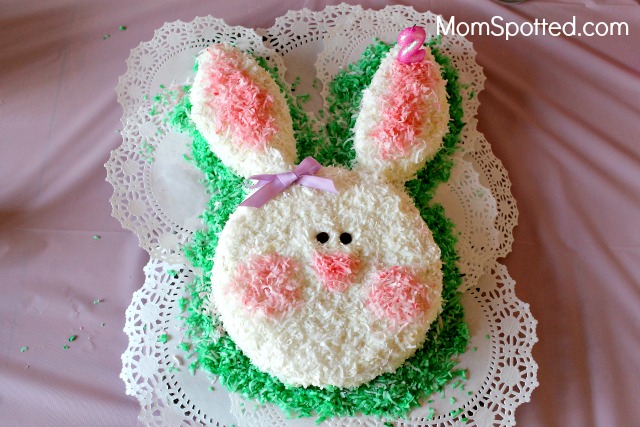 Then comes the final layer of frosting. This layer doesn't have to be super pretty and you don't have to worry about it being super smooth. After all the cake pieces have been frosted I covered them in shredded coconut. I also colored some of my coconut green and pink. To do this put the coconut in a zip-lock bag with a few drops of food coloring and a tiny bit of water to help it coat the coconut.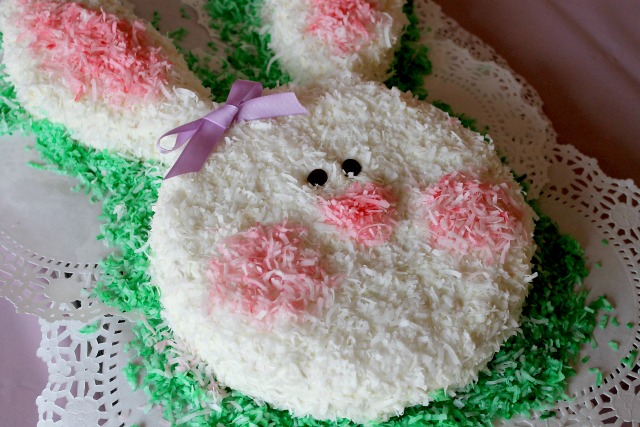 I put green coconut down on my tray I served the cake on and put my cake pieces on top of the green coconut. I layered doilies on my serving tray just to girlie up the presentation. Then I used my pink coconut to make a bunny nose and cheeks and to fill in the bunny ears. I used two chocolate chips for the eyes and made it a little bow out of ribbon. DONE! That is it.
It was such an easy cake and I think it turned out pretty cute. Halli loved it so that's all that matters to me.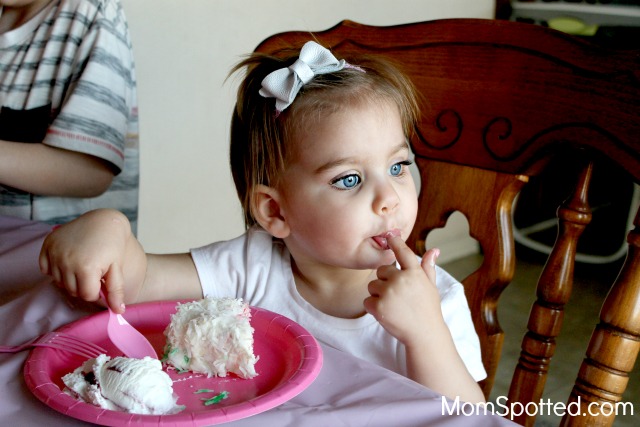 This would be such a fun cake for Easter too! You could decorate the bow tie with blue coconut, and jelly beans or other candy.  It would look just like the Easter bunny!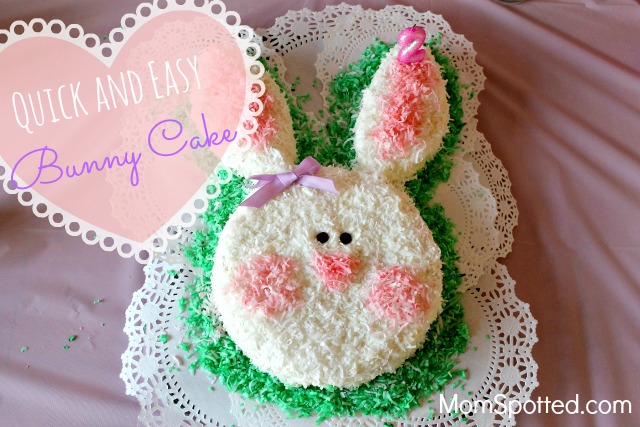 I hope y'all have a Happy Easter!