You know what I love about fresh, new season? New wardrobe shopping! Of course by that I mean Sawyer's wardrobe! We all know where I love to shop so it's no surprise I went shopping to see the latest new lines available at Gymboree!

Their newest released line is called Hop 'N' Roll! Gymboree actually teamed up with KaBOOM! to help them raise money to build play spaces in areas of need! Every purchase of the Hop 'N' Roll collection will help contribute to the cause!
Gymboree is partnering with KaBOOM! – a national non-profit organization that works to ensure that all kids have a childhood filled with active play, especially those in underserved communities. From 4/6 – 5/31, Gymboree will be supporting KaBOOM! through a series of programs and activities, with the goal of raising enough money to build a place to play for 10,000 deserving kids in 2015. A percentage of proceeds from the sales of Hop 'N' Roll in-store and online will benefit KaBOOM!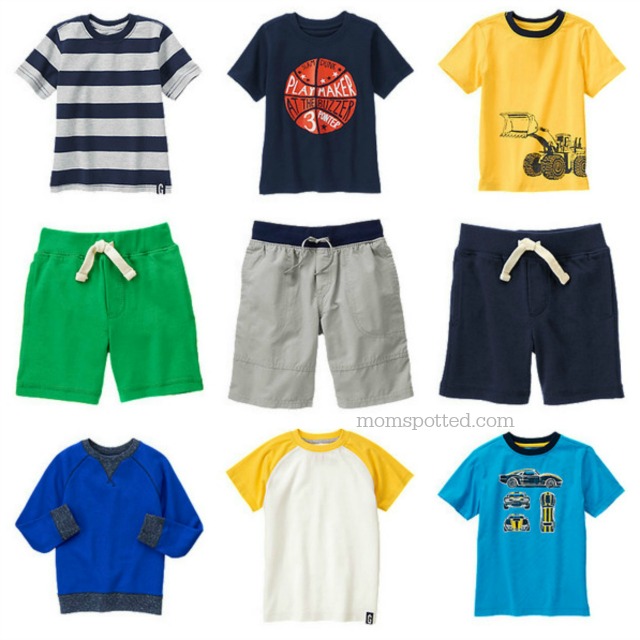 Sawyer has been watching the snow melt just waiting to get outside! He loves to play and I love playing with him! Getting outside and being active is important and I want my boys to have a love for the outdoors. I also want my boys to have imagination past the screens of all their devices and nothing does that better than a little fresh air and dirt.
The boys Hop 'N' Roll Collection has so many great outfits to mix and match for long, fun play days outside! Sawyer's favorite tee shirt is already his Construction Truck Tee. He said it's perfect for playing with his new truck! I love knowing that no matter how hard he plays his clothing won't be what stops him or bothers him.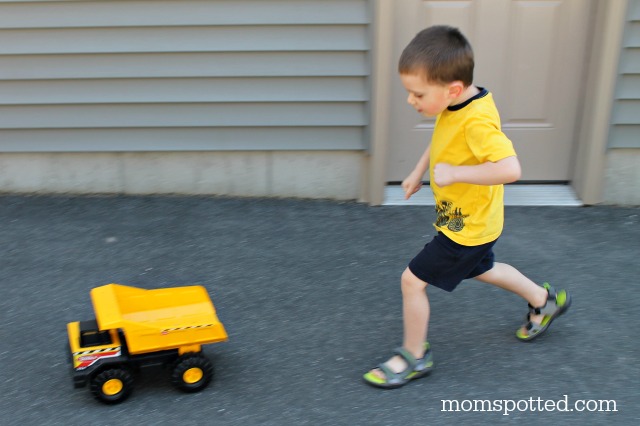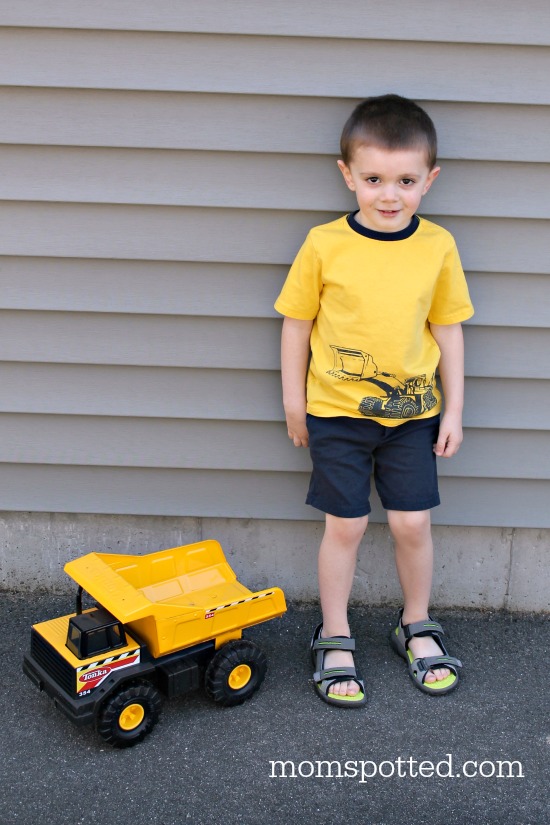 We also got him the Basketball Tee which also matches his navy pull-on shorts perfectly. Sawyer may be small but he's already amazingly great at any sport he tries. Basketball is quickly becoming a favorite and he loves that his new shirt shares his love for the ball. How crazy is it my little man is already making hoops?!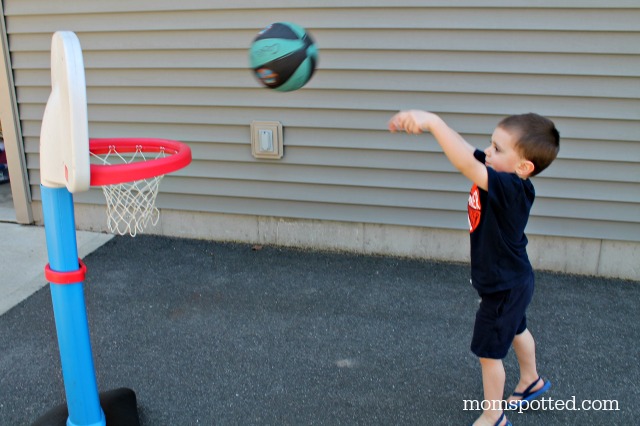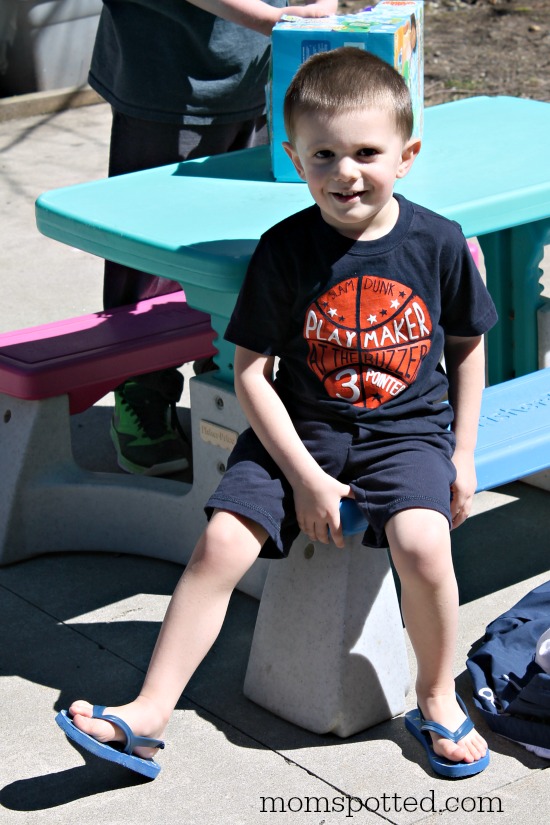 We love our pieces so much we already placed a second order so we can mix and match even more! If you aren't shopping for little boys don't worry! Gymboree has a great selection in the Hop 'N' Roll Collection for girls too! I just love the chevron print!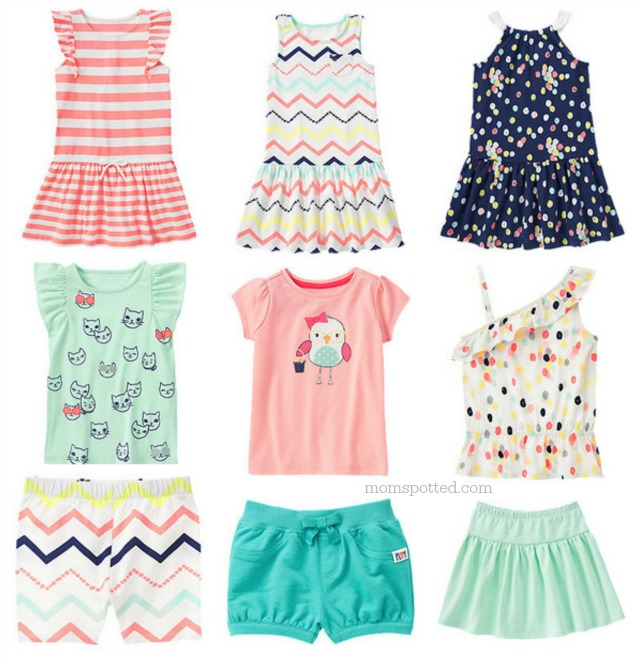 Remember from playdates to picnics in the park, Gymboree is proud to help dress the cutest kids in the sandbox. Hop 'N' Roll is a new line of mix & match styles made to keep up with the rhythm of play, available for boy and girl in sizes 6 months to 10!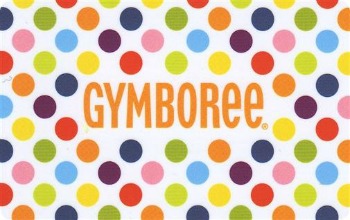 Right now one (1) Mom Spotted readers has the opportunity to win a $50 Gymboree Gift Card. To enter use the Rafflecopter form below. Good Luck!
Contest ends 5.4.15 at 11:59pm. For Official Giveaway Rules click here. U.S. Residents only.