When Disney Live! Three Classic Fairy Tales reached out to us to see if we'd be interested in attending the show, my answer was YES! I'm a child of the early princess generation and Cinderella was my favorite one of all.  There just something about her blue dress that makes me swoon.
Lola wore her own version of a Cinderella dress.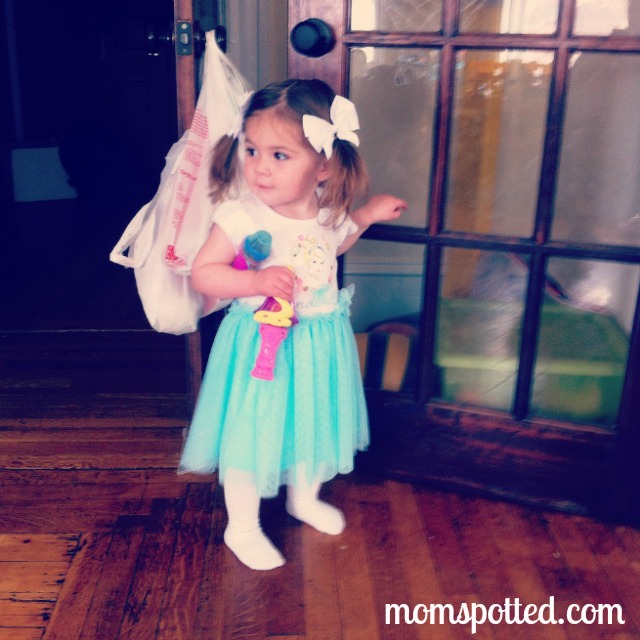 It is a pretty cute match, don't you think?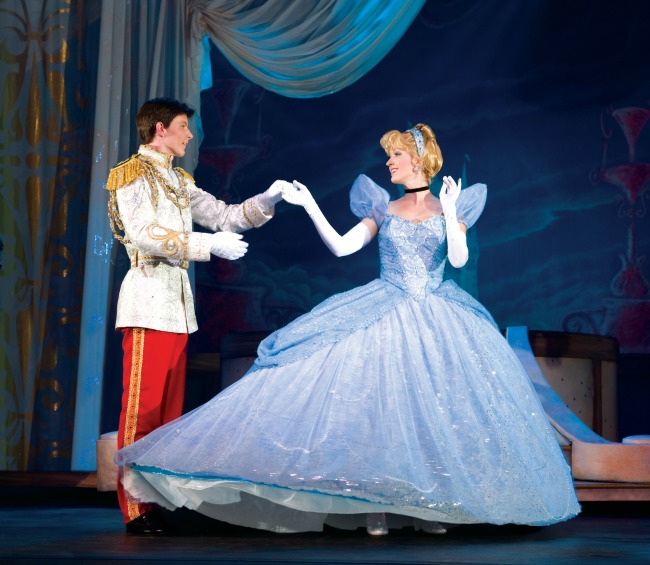 I've been getting a lot of questions about Disney Live! It seems as though many of you are familiar with the Disney on Ice shows, but not Disney's live action stage show. Disney Live! features some of your favorite Disney characters on stage singing and dancing similar to a Broadway show.  In Disney Live! Three Classic Fairy Tales, Mickey, Minnie, Donald, & Goofy narrate the show and read the stories of Snow White, Cinderella, and Belle from a magical book.
The production quality of this show was fascinating. I found myself mesmerized with how used the stage and set to tell the story. My favorite piece was this circular staircase that moved 360 degrees.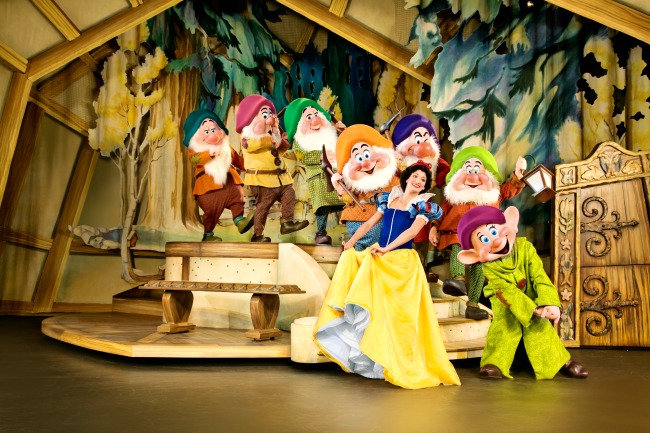 Unlike traditional live shows where audience participation is frowned upon, Disney Live! Three Classic Fairy Tales encouraged audience participation. Snow White asked the audience if she should eat the apple and Dopey came down into the front row to dance! Almost everyone sang along with the cast as they performed well known favorites from Cinderella, Beauty & The Beast, and Snow White. My favorite number in the entire show was Be Our Guest during Beauty & The Beast and it was really fun to see one of my favorite Disney songs come to life.
If Disney Live! Three Classic Fairy Tales comes to your area, it is a show you should totally check out. Here is their full schedule.