This is a sponsored post written by me on behalf of Bakery Crafts. All opinions are 100% mine.
I love baking with my kids. I especially love baking with my kids to go with the upcoming seasons and holidays. Easter is one of my favorite holidays. I love the weather, and all the beautiful flowers. I also absolutely love Easter candy. It is my favorite holiday candy. I am a sucker for jelly beans and chocolate filled eggs. I also brought Halli home from the hospital on Easter Sunday. I just love Easter.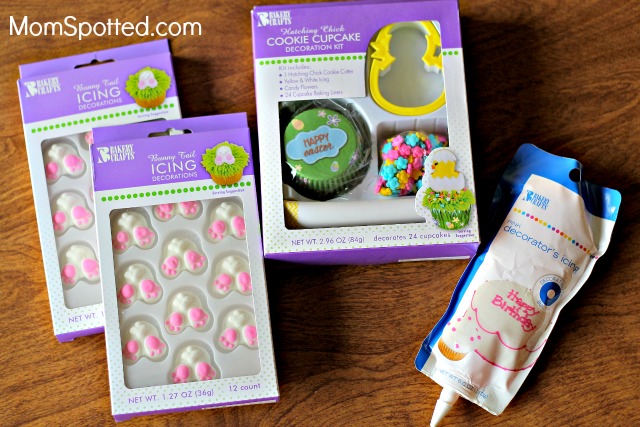 My kids and I decided to bake up a fun Easter treat! Bakery Crafts has some really cute decorating kits to help make Easter cookies and cupcakes extra sweet and festive. I picked up a Bakery Crafts Bunny Tail Icing Decorations and Hatching Chick Cookie Cupcake Decoration Kit. Both the bunny tails and the chick cookie cupcake kit were darling. I loved all the little details and my kids were so excited to get to work baking!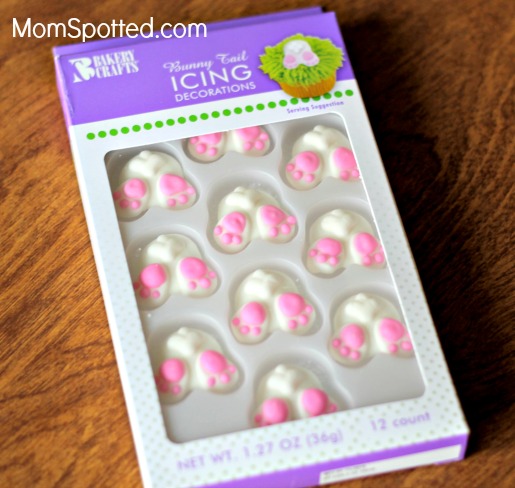 We decided to to make some Easter Bunny Tail Cupcakes to bring to a family dinner. We have been stuck inside with all the freezing temperatures so it was a fun activity to bake together.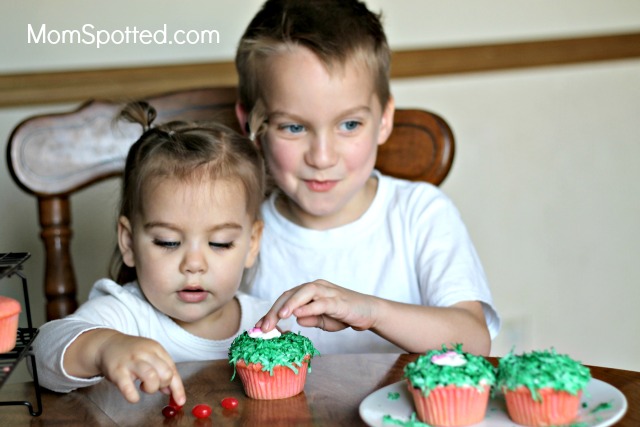 I baked up some cute pink cupcakes and my kids helped frost them. I colored some shredded coconut green to look like grass and then my kids decorated their cupcakes. I loved the cute little Bakery Crafts Bunny Tail candies. It made it so easy to let them decorate without any help from me. Halli kept sneaking jelly beans and it was so sweet to watch Hayden teach her the "right way" to frost and decorate.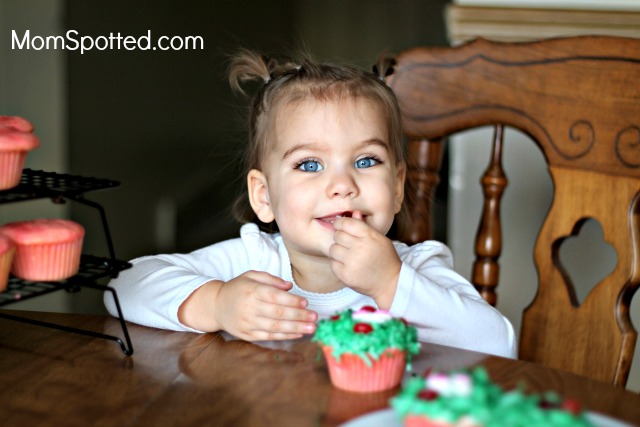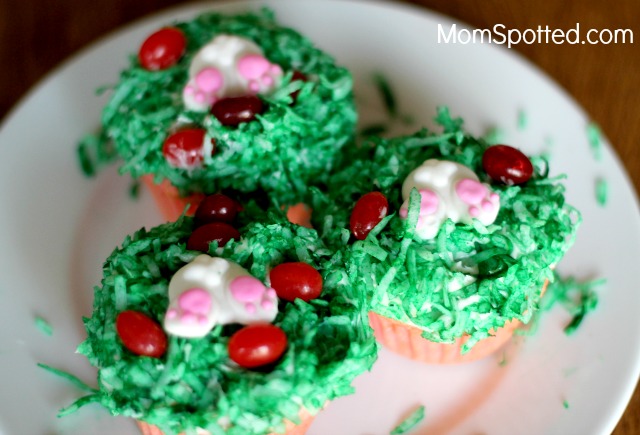 You can find Bakery Crafts items in select Walmart stores in the Easter Holiday aisle! Bakery Crafts also has an Easter Bunny Cookie Cupcake Decorating Kit and super cute Easter Cake Decoration Kit. They would be the perfect additions for your Easter baking! You can also Like Bakery Crafts on Facebook and make sure to also Check out Bakery Crafts on Pinterest.