Winter is in full swing! I am not used to an actual winter with freezing temps, snow, and cold dry air. I also thought the rest of winter would slow down after we got through the holidays, but I swear we things are even more busy! The kids have extra activities, my husband and I both decided to go back to school, plus all the regular laundry, making dinner, and cleaning of day to day stuff. With little to no sleep and the dry air from winter my skin is seriously suffering.
My skin looked tired, dry, and dull. I swear the bags under my eyes have had bags. Then I recently I was able to try two amazing products that energize, renew, and restore my skin overnight!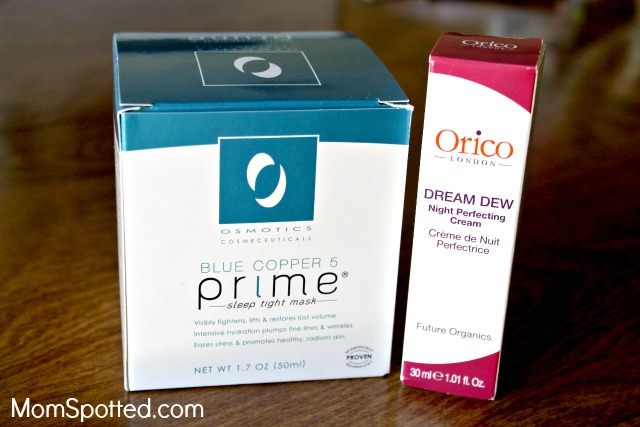 The first product is a new moisturizing mask from Osmotics.
NEW Osmotics Blue Copper 5 Prime Sleep Tight Mask
Healthier, younger skin – while you sleep with the power of copper peptide technology
The breakthrough formula features intense levels of hyaluronic acid (20%) to promote deep hydration, while easing stress and dryness.
Fine lines and wrinkles are plumped and filled and skin is lifted and tightened to reveal perfect facial contours.
Available at select Nordstrom, Dillard's and Soft Surroundings store locations, as well as independent boutiques and spas or at www.osmotics.com and retails for $85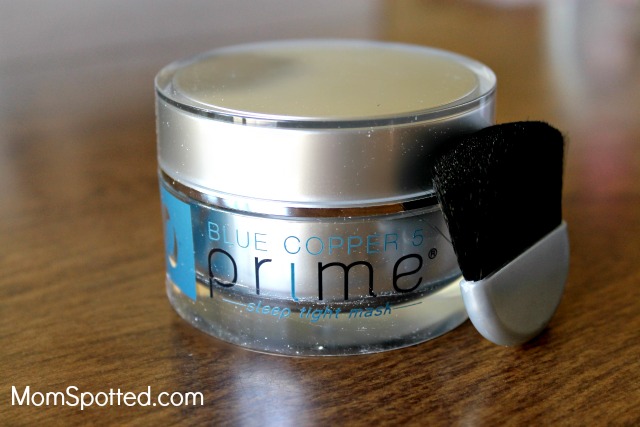 After washing my face and patting it dry I paint this on my face, and then go to bed. There is a brush that comes with the blue moisturizer so you quite literally paint it on. I have also used clean fingers to rub it on. At first it felt a little weird going to bed with this stuff on my face. It is a little sticky, but it felt sooo good on my dry skin. When I woke up the next morning I washed it off and my skin looked amazing! My bags were gone, and I swear my face looked lifted. My skin didn't look tired anymore and my skin was brighter. I only use this about once a week, and it has really helped my skin with some much-needed deep moisturizer.
The second moisturizer is from Orico London.
Orico London Dream Dew Night Perfecting Cream
The fountain of youth in a cream.
This overnight natural treatment works its magic during the most relaxing hours of your day – while you sleep.
The cream contains a clinically proven Hexapeptide bioactive that helps increase collagen production while boosting oxygen levels to diminish fine lines and wrinkles.
Available at www.oricolondon.com, www.dermstore.com and www.skinstore.com and retails for $56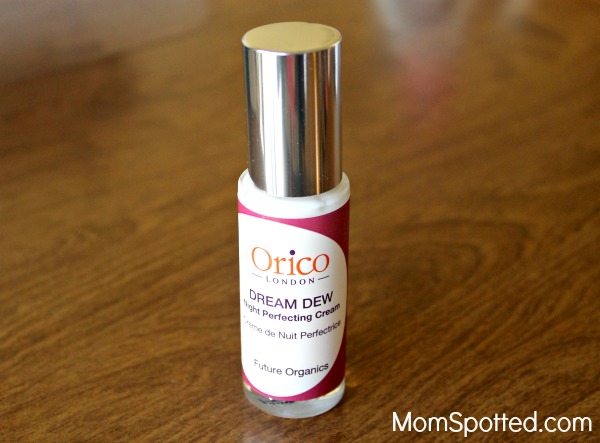 This moisturizer is great for the nights that I don't need the deep moisturizing from the sleep mask, but still need something so my skin won't be flakey in the morning. I love that it comes in a bottle with a pump so I can get just the right amount. It absorbs great and my skin instantly feels smoother afterward. When I know I will be spending more time outside or my skin seems extra dry I have used it under my make up during the day.
Neither product has made me break out(which a lot of moisturizers make me do), and my skin looks like I have had a great night sleep! These are both perfect to have in your beauty cabinet this winter.