"This review and giveaway was made possible by Double Duty Divas and Pampers. I was compensated for my participation in this campaign, but all opinions are 100% mine."
We have a little joke about Halli being our own little Sleeping Beauty. She goes to bed about 7:30pm, and then sleeps until 8am, sometimes 9am-ish. Then she sleeps again from 1pm-3pm in the afternoon. She puts herself right to bed and it isn't ever a fight. She loves sleep. Halli has a really big personality. She is sassy, independent, and so energetic. If she gets overly tired look out! Her sassiness turns into full on grumpy monster. With the upcoming Daylight Saving time change I have been a little worried about what it will do to her sleeping routine. Last daylight savings time she was a mess for weeks before she got into her regular schedule. She was so tired and so grumpy so everyone else was a little on edge. Halli loves to sleep, but she desperately NEEDS a good nights sleep as well.
Daylight Saving Time will be here before you know it! It is quickly approaching on March 8th. The traditional "springing forward" is not only on the top of my mind, but for lots of other parents too.  A recent survey conducted by Pampers found that 77% are concerned with Daylight Saving Time affecting their child's sleep pattern. More than half of parents surveyed dread the anticipated disruption to their child's sleep schedule more than tax season!
Since Halli sleeps such a long time at night I need a diaper that will keep her dry and leak free. Pampers is the only one we use at night time. It has been the only one to hold up to her long night's sleep. Another survey conducted by Pampers found that nearly one-quarter of mothers (24%) felt that a dry diaper was the number one thing that enabled their baby to sleep through the night. I use to worry about her waking up wet because her diaper had leaked, but I don't anymore. Pampers diapers offer up to 12 hours of overnight protection and are up to three times drier than ordinary diapers. Pampers has been leak free every time so she has been able to get a good night sleep. A good night sleep mean Halli will be happy and good to go in the morning for our busy day.
Please join @Pampers on March 3rd from 9-10 pm EST as they host a Twitter Party with renowned sleep expert, "The Sleep Lady," Kim West! Kim will be sharing her tips for helping little ones through the Daylight Saving Time sleep transition and will also be answering your questions regarding baby sleep!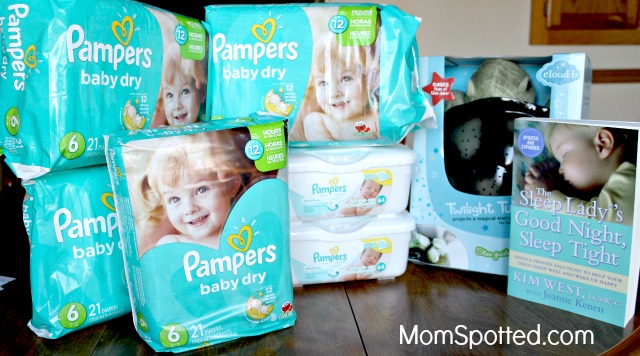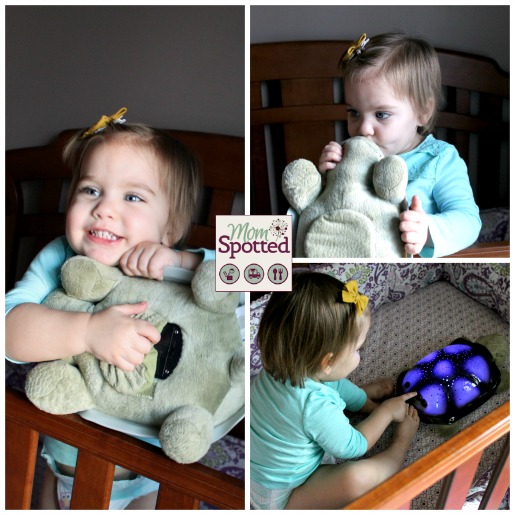 Right now one (1) Mom Spotted readers has the opportunity to win Dr. Kim West's Book, a month supply of Pampers Baby Dry Diapers Size 6, Jumbo Pack (winner receives 4), a month supply of Pampers Sensitive Wipes (winner receives 2), and a Cloud B Twilight Turtle.
To enter use the Rafflecopter form below. Good Luck!
Contest ends 03.16.15 at 11:59pm. For Official Giveaway Rules click here. U.S. residents only.