The reviewer has been compensated in the form of a Best Buy Gift Card.
I started a few new health goals a few months ago before the holidays started. They weren't extreme or anything but they did push me to step up my health game. I started drinking a lot more water, exercising every morning before my kids woke up, meal planned, and carefully watched my sugar intake. It felt amazing! I had more energy, I got stronger, and I felt so great.
Then Thanksgiving hit and I took a "break" to enjoy some holiday food, and relax from my exercise routine. Then my kids got sick and they were both sick the entire month of December. Throw in Christmas, my son's birthday, traveling, and other holiday stuff my health goals went down the drain. I am so excited to pick them up again with the new year!
Now, while I am working on my health goals this new year I can take my training to the next level. Jabra Sport Pulse Wireless new earbuds are the ultimate way to work out wirelessly. Trying to run on the treadmill or really do anything is such a pain when you have wires flying everywhere. I HAVE to have my phone with my to listen to music so wireless earbuds from Jabra Sport would be a life saver.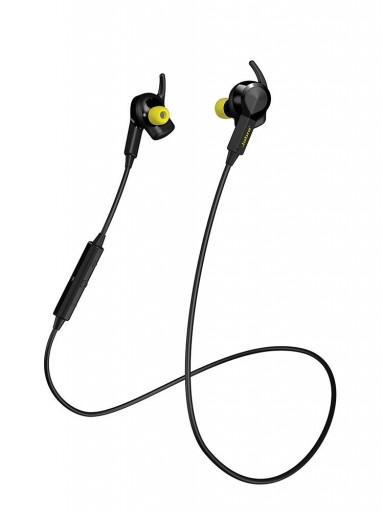 Jabra Sport Pulse Wireless is also an all-in-one training solution that combines an in-ear biometric heart rate monitor, immersive Dolby® Digital sound and real-time voice coaching. It's US Military grade durability certifications will inspire runners, cyclists, and exercisers of all types to beat their best performance. Sometimes I can feel myself slacking and I would love some real-time voice coaching to push me harder.
With a built-in intelligent app – Jabra Sport Life – exercisers will also get the most out of their Sport Pulse Wireless earbuds. The app helps to plan, track and evaluate each workout. It has never been so easy to test fitness levels and aerobic capacity, adjust heart rate zone levels to optimize training, and set goals based on distance, time or calories burned. Sabra Sport life is compatible with smartphones with Blue Tooth capabilities.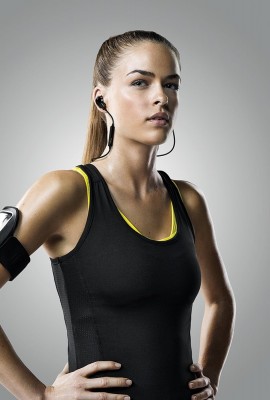 I can't wait to kick off my health goals again and pick up where I left off! Do you have any health goals you are trying to accomplish for the New Year?