This is a sponsored post written by me on behalf of P&G, and Babies "R" Us. All opinions are 100% mine.
We have had such a fun winter! My kids have loved living where it snows! We had moved to Texas when Hayden was a baby and Halli was born there, so neither of them have really experienced snow before. It doesn't really snow in Texas. The one time it did snow the snow was more like ice, and it melted by noon. Since we moved to Utah last Spring it has been a huge adjustment to the cold of an actual winter. We are freezing almost all the time, but it has been fun to play in snow. Halli LOVES to be outside and snow is absolutely fascinating. Hayden of course loves pelting everyone with a snowballs.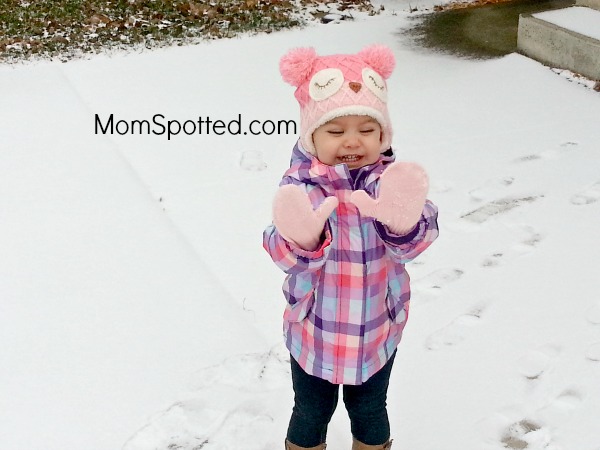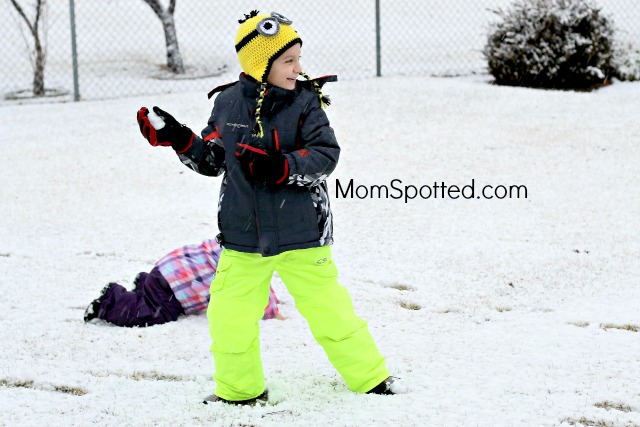 My kids would play outside in it all day long if I let them. They don't care how cold they are snow is just so exciting! Running in the snow, throwing it, snow angels, and building snow men it is the best watching them play. Hayden is the best brother ever, and is always holding Halli's hand outside or helping her stand up. It melts my heart watching them play together.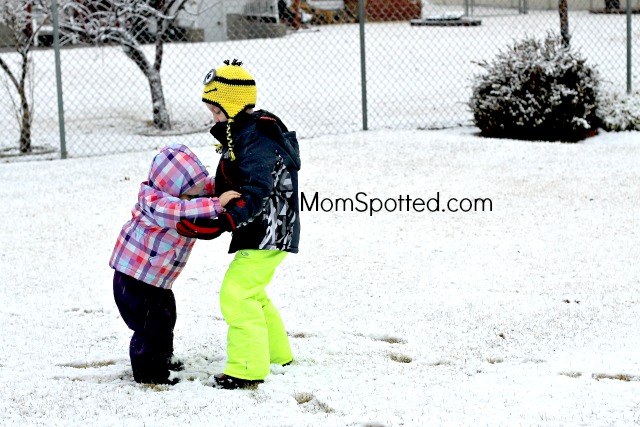 One of my favorite things is to bundle my kids up to send them outside to play. We do not mess around when we go outside since no one is use to the cold. Snow boots, snow pants, super warm coats with hoods, and gloves are all part of the routine. The trick is getting Halli to leave her mittens on! I love seeing Halli's chubby cheeks peeking out under all her layers.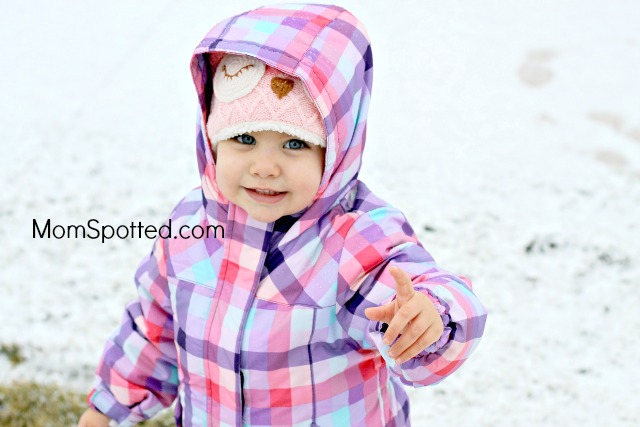 Bringing Halli inside from the snow is no easy task. I don't want her time to get cut short because of a full diaper and I don't want to worry about her diaper leaking. That's why under all her layers we trust Pampers! They have great leak protection and are super absorbent so her playing doesn't have to be interrupted. Pampers are also gentle on her sensitive skin.
Speaking of Pampers did you know Pampers Swaddlers and Sensitive Wipes have won the 2015 What-to-Expect Mom's Love -It Award?! Pampers Swaddlers are our go to diapers, and I am totally one of the mom's that love them! I always give them as part of a gift at baby showers.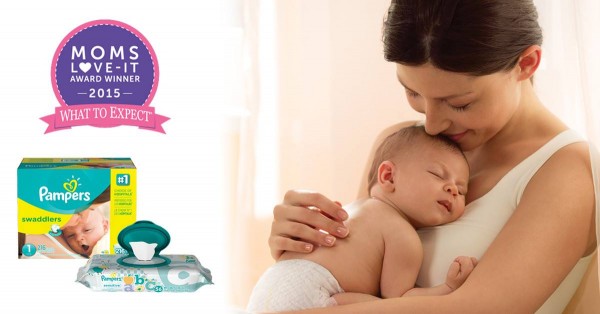 Babies "R" Us offers award-winning brands that are perfect to help celebrate all of your baby's milestones – from Pampers, the #1 choice of hospitals, Dreft, the #1 choice of pediatricians and even Duracell, the #1 trusted brand of parents, pharmacists, and first responders. Moms can feel confident walking into Babies "R" Us knowing she can get ALL the products she not only loves and trusts, but NEEDS to ensure a safe and seamless milestone moment. Because let's face it; moms always end up using more than they think especially when it comes to laundry detergent, diapers and batteries right?
Babies "R" Us is where I go to because I trust their high quality products and I can always find what I need there. They are the perfect one stop shopping place for all of our baby needs.
Right now Babies "R" Us has a great deal! From Jan 2. – Jan. 17, with a purchase of Pampers Jumbo Pack diapers or Easy-Up training pants, Pampers value box of wipes (13x), and Dreft 50oz detergent, you receive a $10 Babies "R" Us gift card!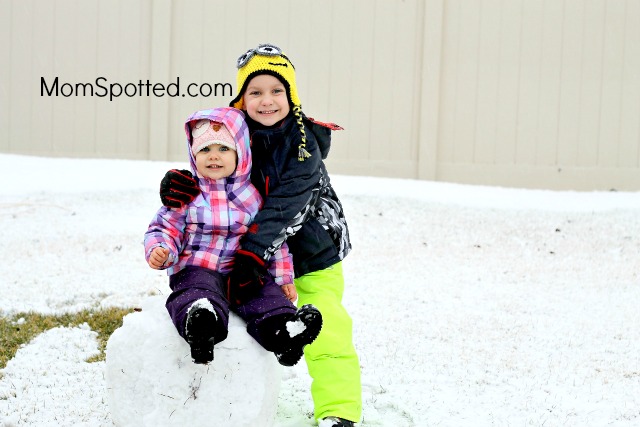 I for sure am going to go pick up this great deal! Then we can be all stocked up on diapers so Halli can keep playing outside in the snow. Watching Hayden and Halli play in their first snow together will be one of the memories I will cherish forever.

Have you experienced any fun milestones with your kids this winter?