"I participated in an Influencer Activation on behalf of Influence Central for Clearasil. I received product samples to facilitate my review as well as a promotional item to thank me for my participation."
See this guy? He's always on the go. The life of a 14 year old is pretty crazy and awfully stressful. Between homework and sports he's always got a full plate. One thing I really don't want to ever be a battle for him is how he takes care of himself. He plays hard and it shows and there are many days when he comes home just covered in dirt and sweat.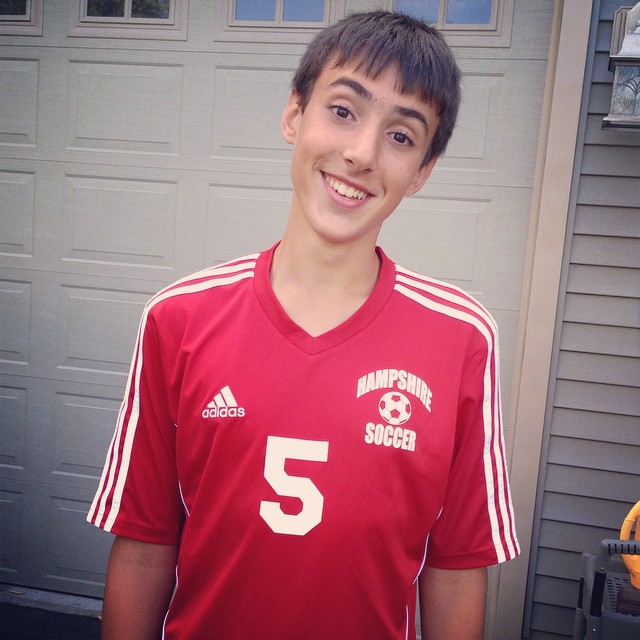 As a mom it's my job to make sure he has the tools he needs to get the job done as easily as possible. As a mom you know I think he's just the cutest and I want him to stay that way. One important step to maintaining that handsome face of his is to wash is daily with Clearasil. Right now he's been using the Clearasil® Daily Clear® Oil Free Daily Face Wash every morning in the shower. He says it's been working great, feels good, and hasn't been giving him any issues. From the smile on his face I'd say it's doing a great job at keeping him break-out free.
Hydra- Blast Oil-Free Face Wash
Clearasil® Daily Clear® Oil Free Daily Face Wash is dermatologist tested and helps reduce breakouts by up to 85% in just 4 weeks. The face wash is scientifically formulated with a moisturizing complex to leave your skin feeling soft and cared for. So you get clearer skin every day.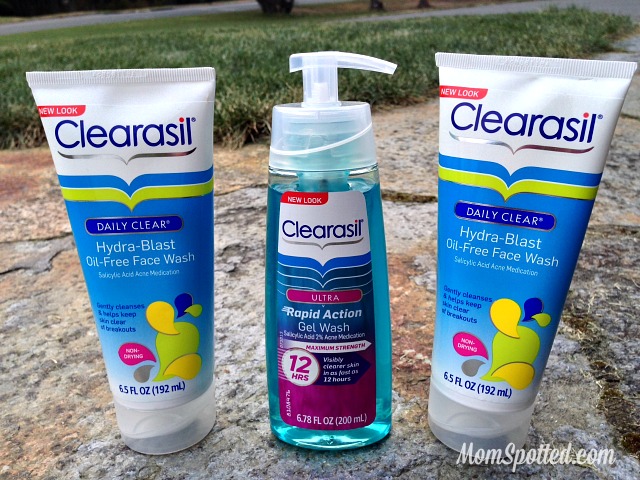 A new product we were sent to try that we recently used for the first time is the Clearasil Ultra® Rapid Action Daily Gel Wash. It's a great wash to change over to temporarily if you feel that your skin needs some extra attention. Johnny had a weekend filled with games for both basketball and soccer and worked really hard in his workouts and was worried he was going to break out and switched over for a few washes until the mild break out was cleared up. He was so glad that just a few bumps was all it amounted to and he never had to deal with any big embarrassing zits.
Ultra Rapid Action Daily Gel Wash
Clearasil Ultra® Rapid Action Daily Gel Wash is dermatologist tested and gives you visibly clearer skin in as little as 12 hours. It is scientifically formulated with maximum strength acne medication and starts working quickly to open blocked pores and help you get healthy looking skin. So you get visibly clearer skin fast.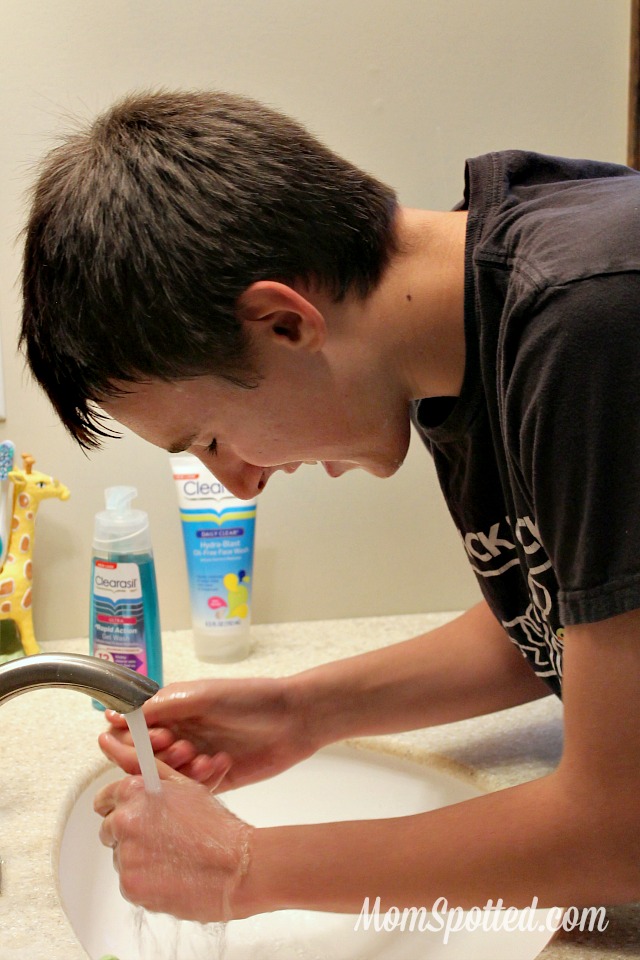 If you have a teen fighting acne or skin breakouts I recommend picking up some Clearasil for them. To stay up on the latest news and to make sure you don't miss any coupon opportunities make sure to follow Clearasil on both Twitter and Facebook too.
Does your teen have a skincare routine?