Disclosure: This post is part of the SPLENDA® 365 SWEET SWAPS™ Blogger Program by McNeil Nutritionals, LLC and The Motherhood, who sent me products and compensated me for my time. Opinions, experiences and photos shared here are my own, and I hope you enjoy them.
I love this time of year. Dieting is pointless because, well, I love desserts like Peanut Butter Pecan Shortbread. It seems everywhere you go there are treats easily available and I'm not one to deny myself. That means lots of extra cookies, candy, and overall baked goods. That also means lots of extra sugar my body isn't used to. Luckily, SPLENDA® is a no-calorie sweetener that can be used in place of regular sugar. I use to always think this meant only in packet size for things like tea and coffee but SPLENDA® actually has a full line of sweetener perfect for all your sugar needs!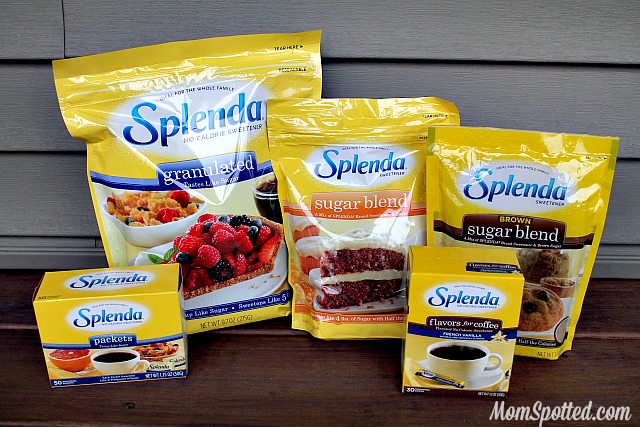 When I decided on a recipe to make I wanted one I knew my boys already liked. I wanted to see if they would taste a difference and if they would say anything. I decided I'd make my Peanut Butter Pecan Shortbread. I looooove Shortbread.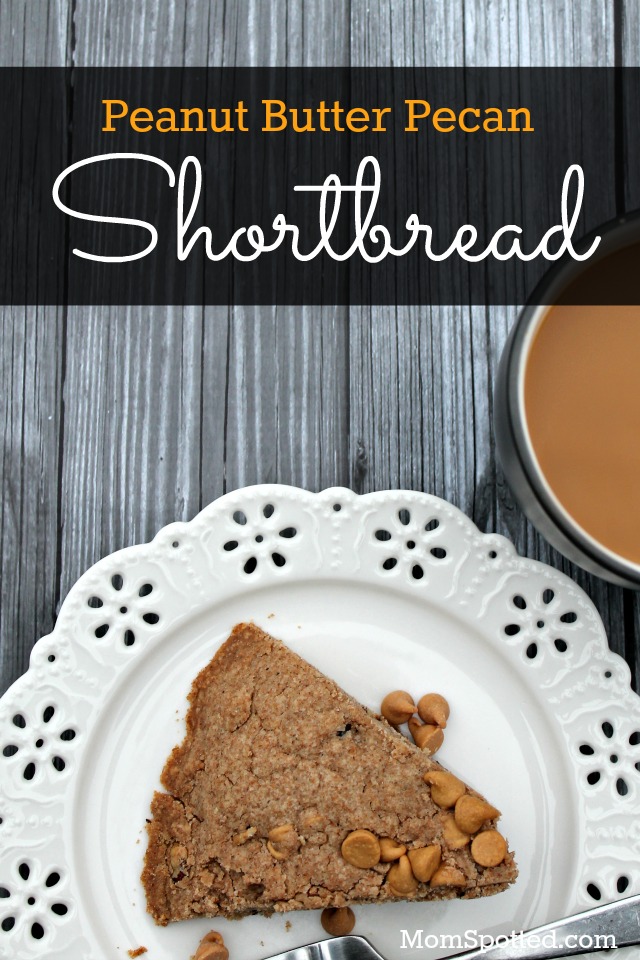 Baking with SPLENDA® is actually really easy. There is no math needed to be done because you can take any recipe you love and just swap out the regular sugar for SPLENDA® Sweetener. The measurements stay the same- 1 cup of sugar becomes 1 cup of sweetener! Did you know? The average American consumes more than 22 teaspoons of added sugar a day!!! That's more than TRIPLE the recommended amount for women and more than DOUBLE the recommended amount for men!

Peanut Butter Pecan Shortbread Recipe
Ingredients
1

cup

pecans

chopped

1

cup

peanut butter chips

1/2

cup

Splenda brown sugar blend

2

sticks butter

room temperature*

1/2

teaspoon

salt

2

tablespoons

cornstarch

1 1/4

cups

flour
Instructions
Preheat oven to 350. In small saute pan place chopped pecans on medium to high heat making sure to stir them constantly until golden brown. Remove from pan once done.

In small mixing bowl add flour, corn starch, salt, peanut butter chips and pecans. Leave a small handful of chips and pecans aside. In a separate mixing bowl blend butter and Splenda Brown Sugar Blend until creamy. Slowly add in flour mixture to butter mixture until fully combined. The dough will be crumbly.

Using your hands knead dough until it forms a ball. Place on baking sheet or stone. Pat flat until it forms a 10-inch circle and is about 1/2 inch thick. With a pizza cutter score dough into 8-16 sections depending on how big you want them. Then take remaining handful of chips and pecans and sprinkle on top. Lightly press them in to keep them in place.

Bake 35 minutes until deep golden brown. Cool for 10 minutes and then remove to a cooling rack until completely cooled. Serve or place in air tight container.
It was the first time I've ever used SPLENDA® Brown Sugar Blend before and was surprised it looked almost the same as regular brown sugar. I bet if one of the boys had watched me make it they wouldn't have even noticed the difference looking right at it. One thing that was different was the smell. It was much stronger of a smell. I really wish they'd make the bags resealable so I could keep them in the package airtight.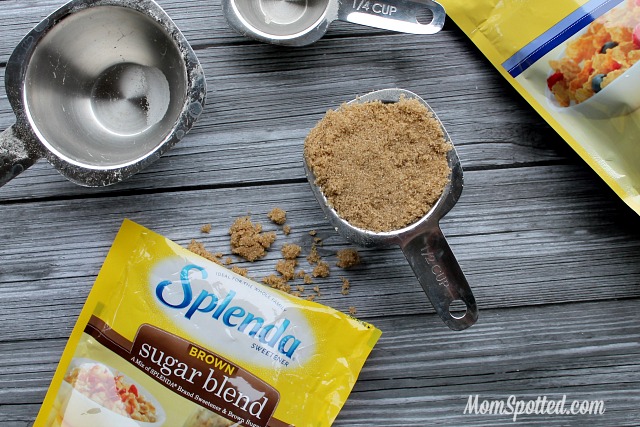 Just about anywhere you love sugar, you'll love SPLENDA® No Calorie Sweetener! The SPLENDA® Brand is dishing out 365 ways to swap sugar for SPLENDA® Sweetener Products. Visit www.365SweetSwaps.com for tips and recipes to help you save calories from added sugar all year long. Make sure to use the hashtag#sweetswaps when connecting with your friends on Facebook, Twitter and Instagram. Use the hashtag to also find other great recipes that others have made and shared with SPLENDA® Sweeteners. You can even submit one too!

Make to visit SPLENDA® right now and grab your $1 off coupon for your next purchase good towards ANY SPLENDA® No Calorie Sweetener product.
Have you tried baking with Splenda before?