"This review and giveaway was made possible by Double Duty Divas and Luvs. I was compensated for my participation in this campaign, but all opinions are 100% mine."
I'm sure everyone is deep into preparations for the holidays. I am finally getting some Christmas shopping done, we have a few more family Christmas traditions we need to squeeze in, I am nailing down schedules for which grandparents will be around what days, and I am already planning our big family Christmas dinner. Phew…this time of year is so fun, but it is also so exhausting! We will be in the car and driving a lot in the next two weeks. One thing I don't want to worry about when we are traveling around visiting our favorite Christmas spots is diaper leaks.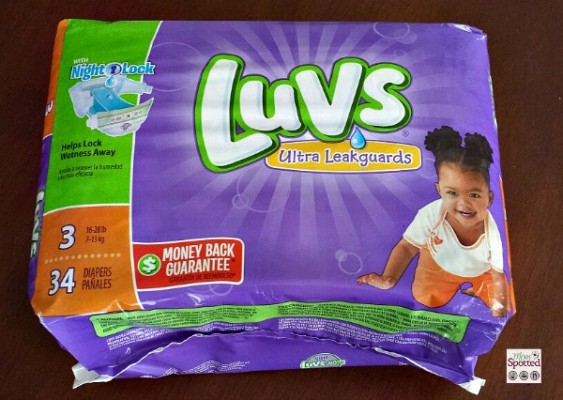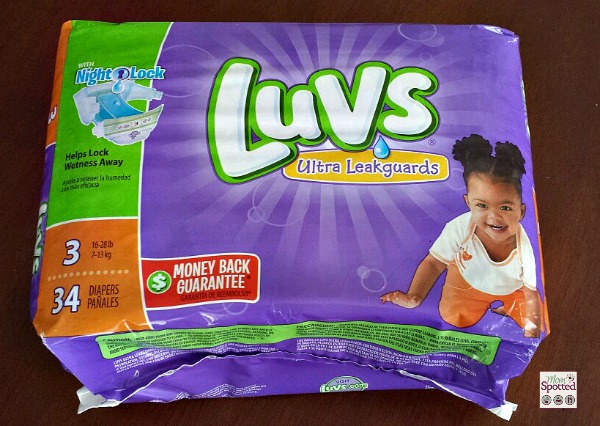 Luvs diapers is a trusted name in baby care, and knows that the holiday season is full of stressful moments. Luvs doesn't want diaper leaks be one of them. This holiday, Luvs wants everyone to celebrate a Leak-Free Holiday.  Luvs with NightLock offers its largest absorbency area EVER to help lock wetness away, which means less leaks during the holiday season for baby and more time for parents to enjoy the festivities.
As we are out shopping, running errands, and all the other holiday fun I love knowing Luvs diapers keep Halli dry both day and night. I need her to have the best sleep she can so she can be happy and ready to go for the day. Luvs keep her leak-free through the night which helps make a merrier morning.
Not much is worse than going to get Halli out of the car to realize she has some kind of mystery moisture all over her. Then I realize her diaper has leaked, and I pray I have an extra outfit. Which the extra outfit I carry is never as cute as her original outfit.  LuvsLeak barrier leg gathers ensure leaks are kept away from holiday outfits and in her diaper – where they belong!
Have you checked out Luvs adorable "Will It Leak" video series yet? Well, tis' the season of holiday miracles! And this year, Luvs is turning clicks into free diapers. From December 9th – 25th, for every view their Will It Leak "Santa Suit" video receives on their social media channels, Luvs will give a diaper to a child in need through the Children's Miracle Network.

The holiday fun doesn't stop there! This holiday, Luvs is also inviting parents to whip up a baby book for their child in a few quick clicks with Luvs and Tweekaboo. Get yours here.

Please join Luvs and celebrity dad, expectant father and Donald Faison for a #LuvsLeakFreeHoliday Twitter Party on Thursday, December 11th, from 9-10pmEST, where we'll be sharing personal holiday leak stories.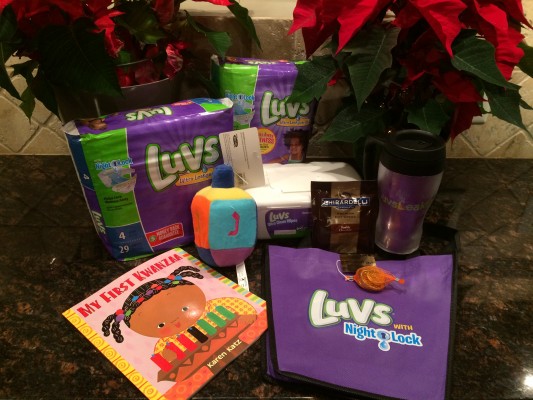 Right now one (1) Mom Spotted readers has the opportunity to win ONE (1) Luvs Prize Pack!!
The Luvs Prize Pack includes:
Branded Luvs tote bag
#LuvsLeakFreeHoliday travel coffee mug
Hot chocolate
Luvs branded purple star ornament
Hanukkah gelt,
Two packs of Luvs diapers
Tub of Luvs wipes
To enter use the Rafflecopter form below. Good Luck!
Contest ends 12.18.14 at 11:59pm. For Official Giveaway Rules click here. U.S. Residents Only.