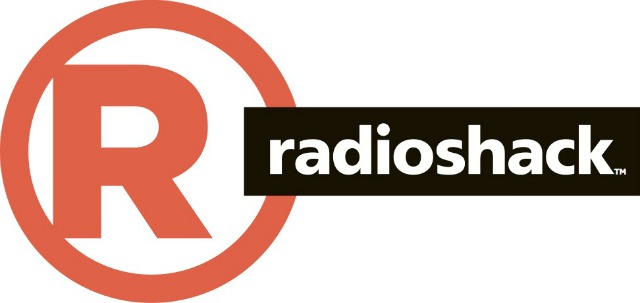 Are you still running around finishing your shopping? I am. It's ridiculous! I am writing this as my husband is at the mall grabbing more last minute gifts. We've had a lot on our plate this holiday season and we're behind more than we've been before. I don't want our lack of time to be the reason we don't give the best gift possible. This gifting season we headed to RadioShack for all smart gifting ideas! RadioShack has curated a selection of interactive toys and innovative products that are perfect for anyone on your list this season.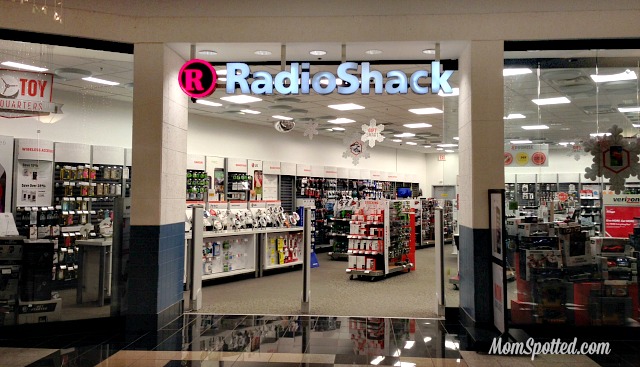 You'll see lots of great gift ideas from the moment you walk in the door. My boys get so tired of the same old options and these awesome RC cars would be a huge hit under the tree this holiday season!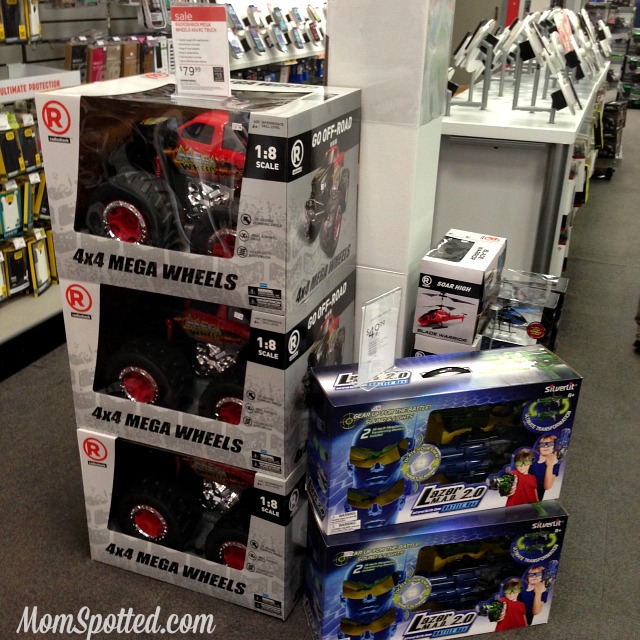 RadioShack actually had multiple RC options from cars, to quads to motorcycle options. Right behind them was also one of my teens biggest Christmas list wants this season! Beats by Dr. Dre! RadioShack had all different kinds of headphones in all different price points!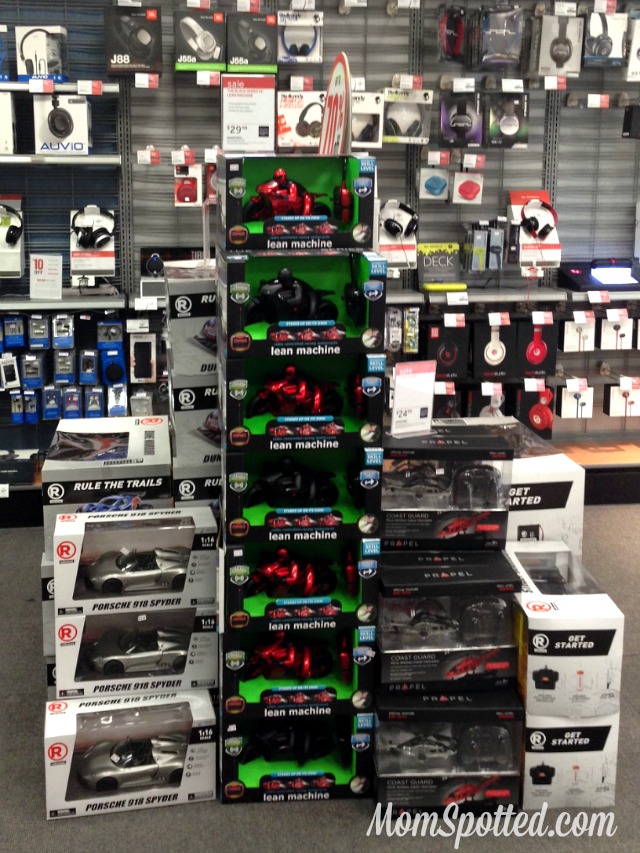 They had some fun and original ideas for stuffing your stockings! I just love the touch fan and want one for my office now!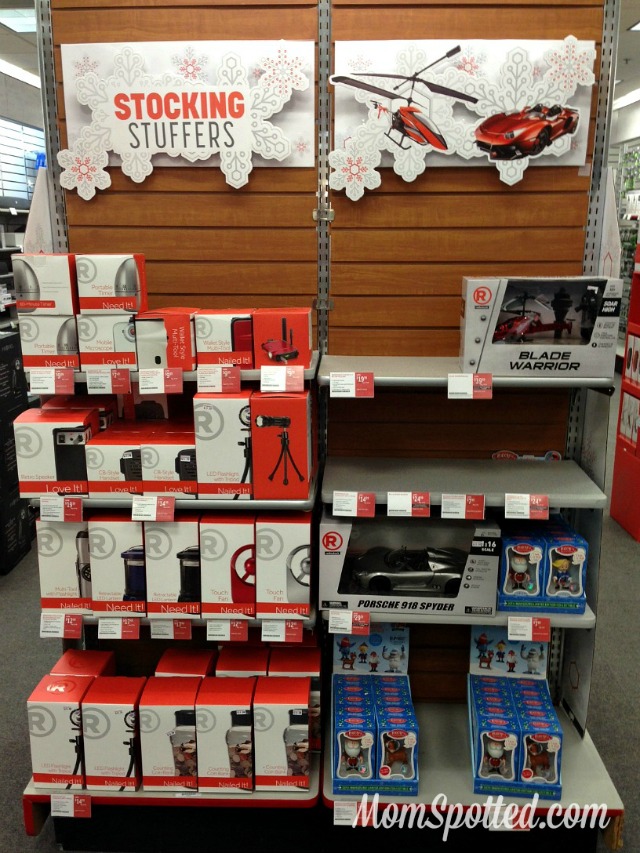 If a phone is on your shopping list than RadioShack is a must! They have a ton of smart phones for you to look over! I'm totally a hands on kinda girl so going to a store where I can see all my options right out in front of me is big. I like to see how it feels, how much it weighs, etc. When I'm buying for one of my kids I have lots of security and general use questions.
When we were there was actually someone with lots of questions about the phones they had in stock. The person was asking many questions and the employee was well-informed. The only down fall was that even in the last week of shopping there was only one employee in the store. It made the line at the register really grow while they answered all the questions.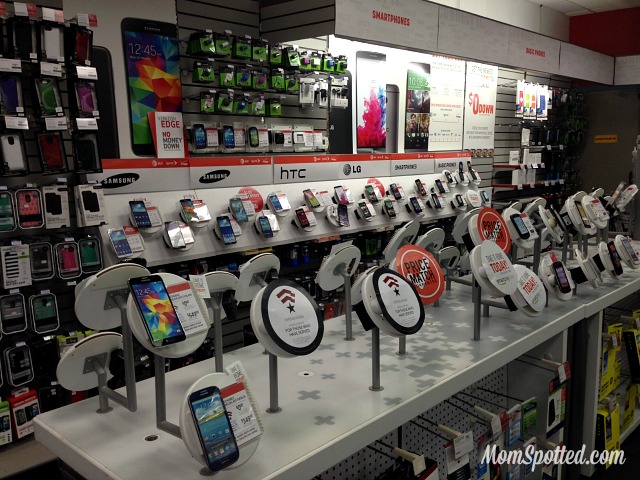 If gift cards are on your list they have some great ones to choose from! I never even knew that they had HuluPlus gift cards! I had to grab one since one of my gifts is an apple tv! I knew that along with one of the iTunes cards would be a great gift! While I was at it I was able to grab gift cards for xBox live for both boys too!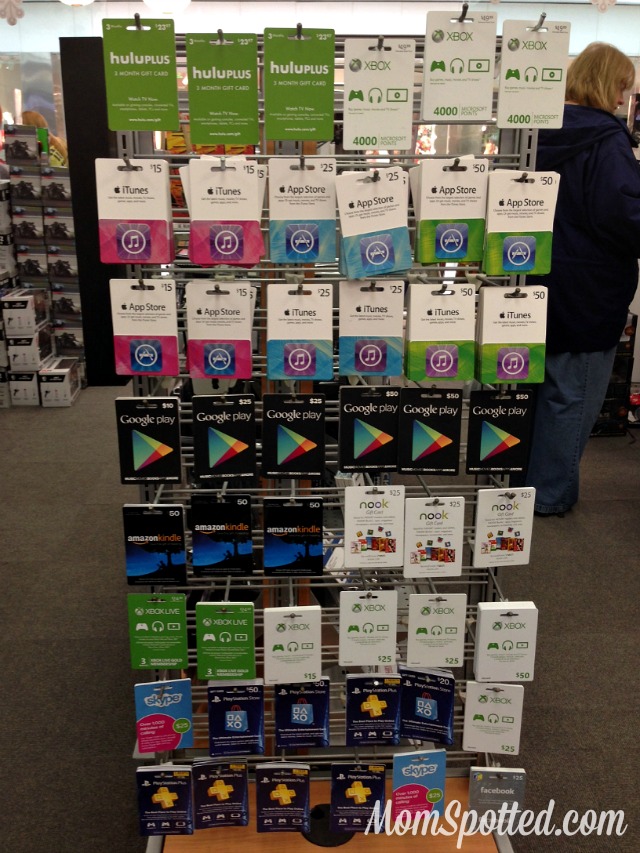 If you are still in need of some great toys to finish that list make sure to stop by your local RadioShack! To find the closest store check out their store locator on their website! Then visit and #GiftSmart this season! With enhanced price matching program and convenient locations, why buy anywhere else?