This is a sponsored post written by me on behalf of Vaseline. All opinions are 100% mine.
The moment the seasons begin changing I can start to feel it in my hands. It begins in the knuckles and spreads on from there. It will then move down to my wrists and spread like wildfire to every other joint in my body. Since the life of messes aren't going to stop anytime soon with the life of a toddler & three boys I need to make sure I have something to help me recover from the dry, cracked skin the winter brings me. Luckily for me Vaseline is looking out for me and sent me this fun kit to prepare me for winter!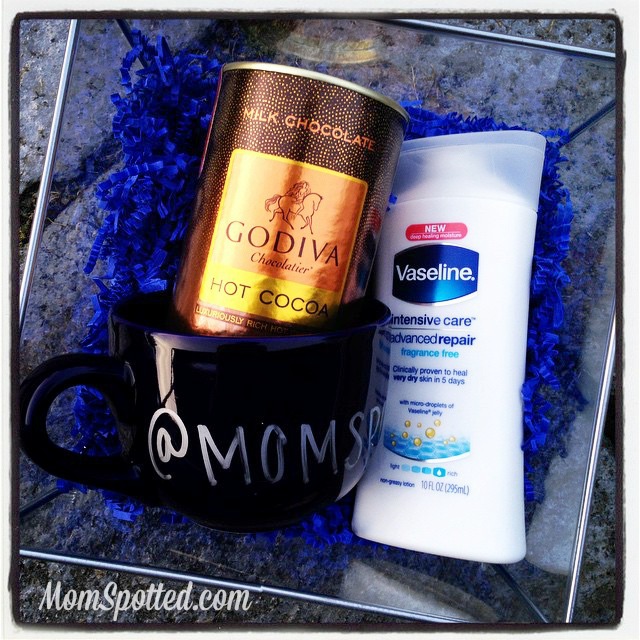 Their timing couldn't have been better either! My hands have been in desperate need of repair. I decided to take the Vaseline 5 day challenge and see how my skin would improve and feel. I was sent a skin dryness test to see how bad my skin was when it first arrived and again after the challenge. As you can see there was a huge improvement! I really need to start making sure I use this a lot more! You can totally tell that the healing micro-droplets of Vaseline Jelly are deeply moisturizing to heal my dry skin!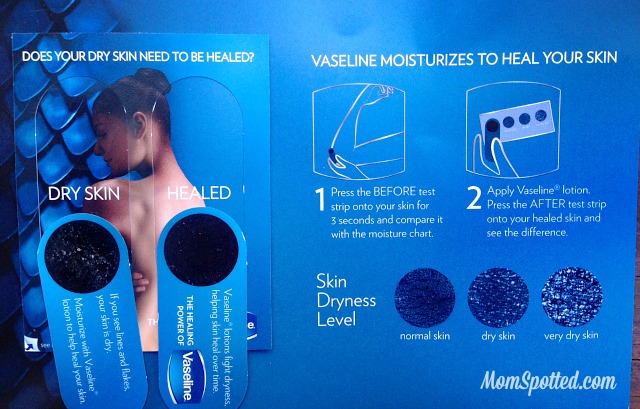 With a foot of snow on its way I like knowing that no matter how cold and wet it gets Vaseline Intensive Care Lotion will deeply moisturize to heal my dry skin. Vaseline Intensive Care Advanced Repair Fragrance Free is clinically proven to heal dry skin in 5 days and keep dry skin healed for 3 weeks. That's the exact kind of healing I need. Having it fragrance free is a huge plus too! So many times they try to make them smell pretty but that fragrance only makes that relief begin turn to burning once the lotion sets in and you won't find that with Vaseline Intensive Care Lotion.
Vaseline Intensive Care Lotion Fragrance Free goes beyond basic moisturization to deeply moisturize and heal dry skin, containing a special blend of humectants and healing micro- droplets of Vaseline Jelly. The Vaseline Intensive Care Advanced Repair Lotion is clinically proven to heal dry skin in 5 days. and keep skin healed for 3 weeks.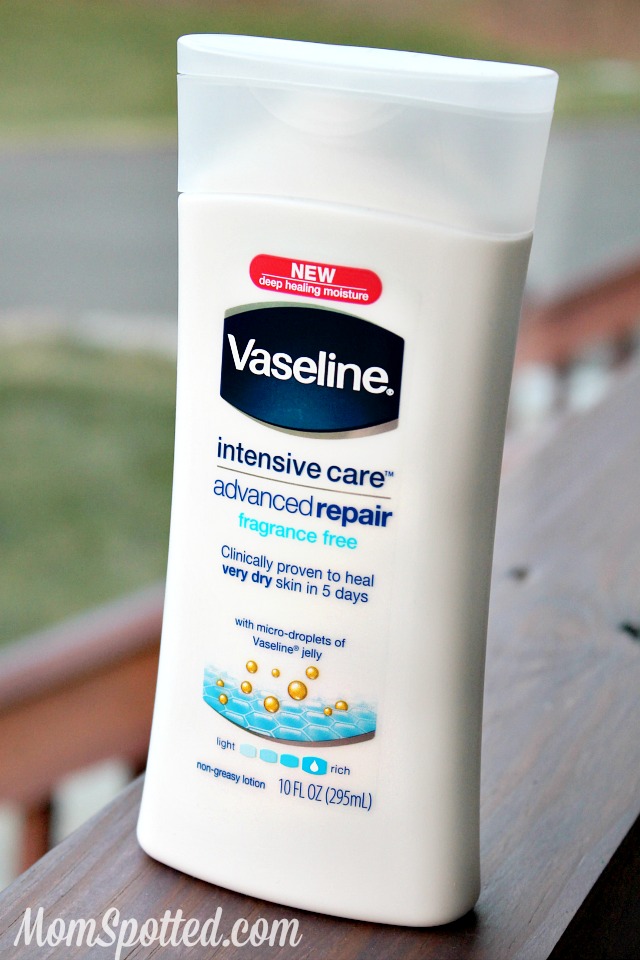 For coupons and updates make sure to follow Vaseline on their channels such as Facebook, Twitter & Pinterest. To make sure your hands stay protected this winter make sure to grab some Vaseline Intensive Care. It's available in most stores and ranges from $2.99-$8.49 depending on which selection and size you pick!
What special ways do you make sure to protect your skin all winter long?