"I did some acts of kindness with Kleenex® Brand products as part of a sponsored post for Socialstars #KleenexCare"
You always hear me complain this time of year as the weather goes from warm and sunny to dark and gloomy. I am not a fan of cold and with this kind of weather comes so many more germs. Having three kids there is always some kind of illness being passed around. Being prepared when one of those nasty colds enters our home always makes it so much more bearable.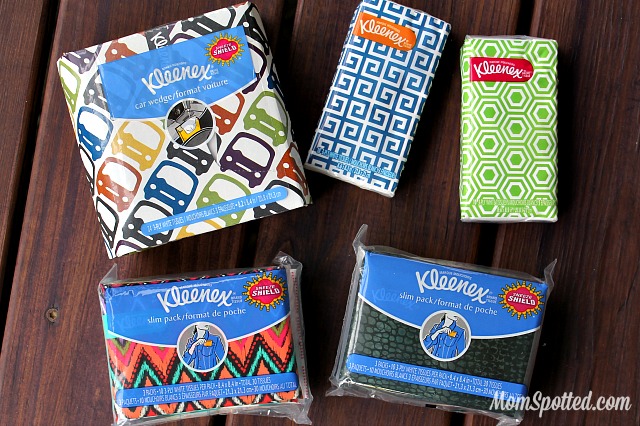 One of the products sent I had never seen before. It was the Kleenex® Brand Car Wedge. I have to say this is absolutely ingenious. I can't tell you how many times I've been in need of a tissue while driving only to discover that the night before one of the kids stole the box of tissues and now it's stepped on, ripped open, and tucked under the third row seat of the van and the only one back there is a two year old strapped into his car seat that can't help me. I love love love how these are designed to stay tucked right between my seat (or the passengers) and the center console.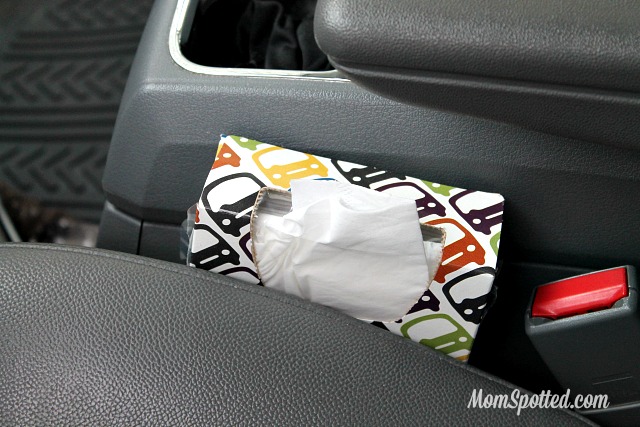 Kleenex® Brand wants you to jump on board and participate in their "Share the Kleenex Care" movement! To participate all you have to do is be kind. Pretty easy, huh? Kleenex® Brand products enable acts of care – giving a friend or family member a Kleenex® is a small act of care with major impact. Put together a care package for a neighbor, a germ kit for a classroom. Just offering a pack of Kleenex® to someone while standing in line is an easy way to show you care. It's so simple and means so much to the person on the receiving line. So much so that you could even inspire them to be kind to someone else!
One small act of kindness can help brighten the world. 
This cold and flu season, show people how much they mean to you by sharing the Kleenex® care. Give a Kleenex® Tissue to someone who needs it, and see what a difference it can make. Together, we'll spread kindness far and wide!  Remember to share with #KleenexCare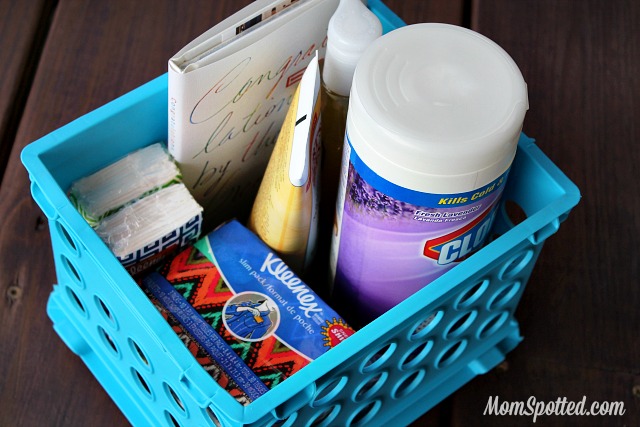 With the remainder of the products we decided to put together a special 'Classroom Healthy Kit'. We already sent in a box full of wipes and tissues in the beginning of the year but we wanted to just send a small little care package that the teacher could keep at her desk and use as she saw fit. In it we included:
Kleenex® Brand Slim Packs
Kleenex® Brand To-Go Packs
Hand Soap
Disinfecting Wipes
Hand Lotion
Book of Kindness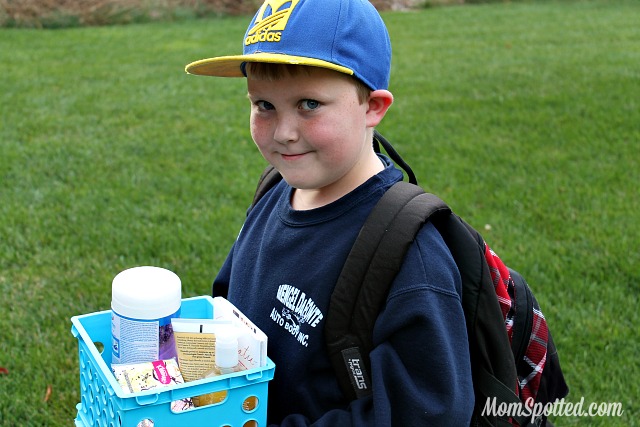 Gavin was so pleased to bring his kit to school. He is such a kind person already so it's not even out of character for him to share like this. He's already asked if we could put one together for the main office secretaries too! These kits were really inexpensive too! I just used a container I had from back to school shopping and filled it with things that I knew would be useful in preventing cold and flu and help managing it for when it hits. Kleenex softness is a catalyst for showing kindness and care so of course it was important to include them in!
How do you partake in acts of kindness in their lives and share the care of Kleenex with others?