As a mom of little ones I have a mile long list of things that need to get done. I usually try to get most of it done the moment I put my toddler down for a nap. Thing is he's a toddler and nap time doesn't always go the way I plan. Being able to run all around the house or even the yard to get things done is essential so having a good baby monitor is key.
Since having my first born almost 14 years ago monitors have come a long way though. Before all they did was provide sound and you couldn't really go more than a room or two away. Now, all of that has changed. The choices are endless but that doesn't mean the they are all what they promise to be. Since having kids I've probably used well over 10 monitors between myself and the grandparents. I've used half of those with just Sawyer. Some monitors get so lost in the technical aspects that they become to complicated to use or they simply don't live up to the promises made. Not anymore though. I finally found a monitor that I love.
MEET THE MOTOROLA WIRELESS BABY MONITOR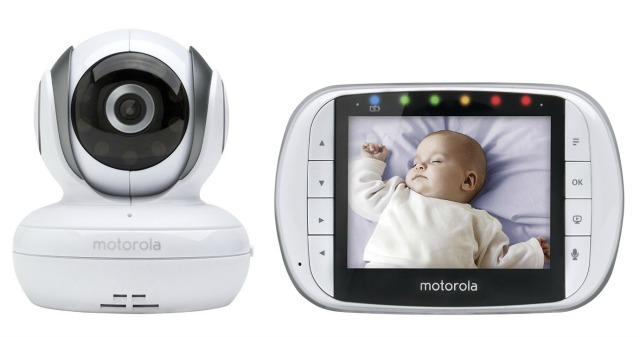 It's super simple to use once you've done your initial 16 hour charge. This video baby monitor is the perfect monitor to keep an eye on your little one. This monitor provides crystal clear two-way communication and showcases a full color LCD screen. Plus, you can remotely pan, tilt and zoom. You can even peek in at night with the infrared night vision and use the picture- in-picture feature to keep an eye on multiple rooms. With this monitor, you can be sure your baby is safe and sound, giving you the peace of mind you deserve.

When I said set up was super simple I meant it. It's just four pieces: camera, monitor, and two cords. They even make it so you can buy additional cameras for different rooms in your home and you can connect them all to the same monitor so you can just jump cameras when you need to look into a different room. If you have multiple children this is really helpful.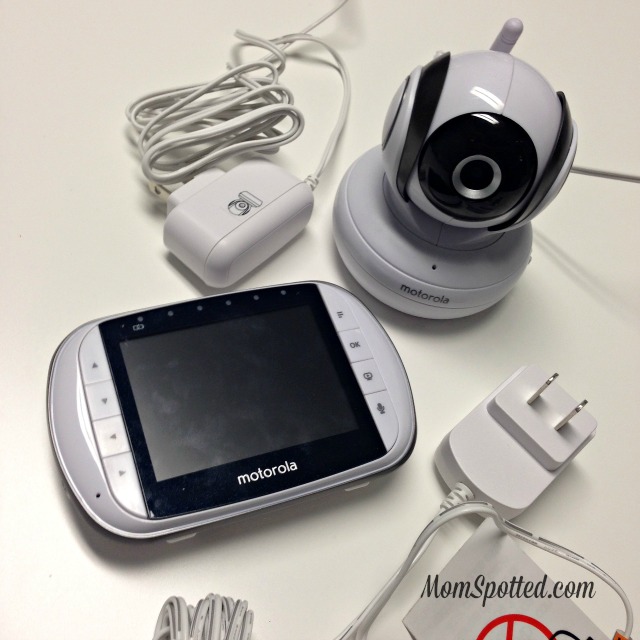 The Motorola MBP36S is a wireless video baby monitor that enables you to always keep an eye on things. The crystal clear two-way audio feature allows you to very clearly communicate as if you are in the same room with your little one. Rest assured that they are always safe and sound with the large 3.5 inch diagonal color screen, remote pan, tilt, and zoom, and infrared night vision for keeping an eye on things in very low light levels. The multiple camera viewing with picture-in-picture and auto-switch screen options allow you to add additional cameras to enable you to keep an eye on the entire family in up to 4 rooms of your home. With Motorola's MBP36S you're free to watch them dream.
PRODUCT DETAILS
Wireless technology 2.4 GHz FHSS
3.5" diagonal screen
Remote pan, tilt and zoom
Crystal clear two-way communication
Infrared night vision
Room temperature display
5 lullabies
Sound level indicator
Volume control
Range up to 590 feet
Out-of-range alert
Rechargeable battery
Low battery alert
Flip out stand (on parent unit)
Expandable up to 4 cameras (additional baby units sold separately, Model: MBP36BU)
View two baby units simultaneously with picture-in-picture technology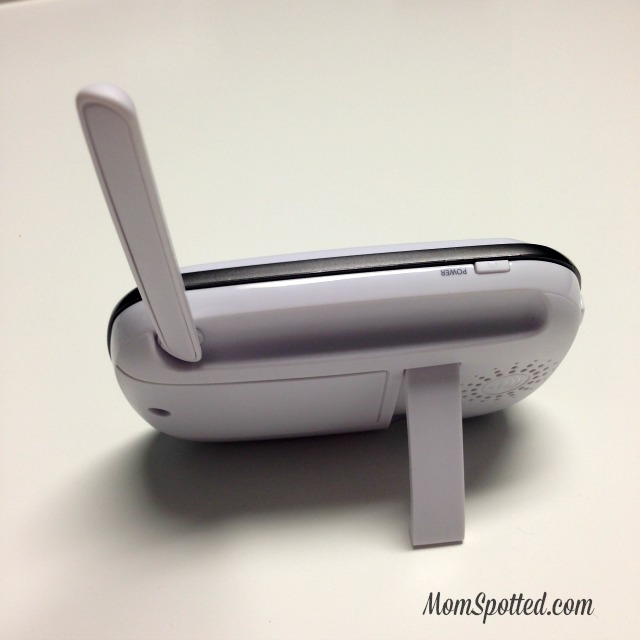 It's thinner than my other monitors and the screen is considerably larger too. They do this by putting the speaker in the back versus the front. It really doesn't change the use of it. You can hear baby fine and you can actually talk back to baby on this monitor too!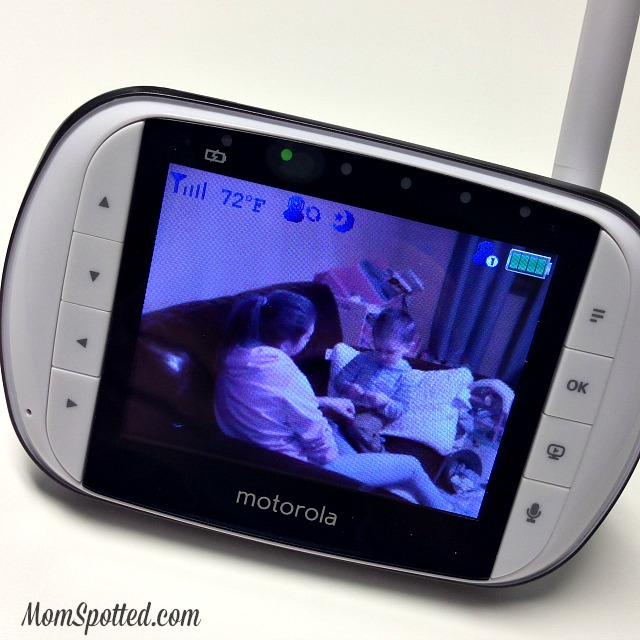 It's been super helpful now that I'm trying to only work in my office to be more productive. I can watch all the kids play together in the living room while I try to get something done. Of course the teens like to use it as their personal drive through order window. They have since discovered the talk back feature.
You can purchase the Motorola MBP36S video baby monitor from most major retailers and online at Diapers.com for $239. The additional cameras are $99 each. If you're putting a baby registry together right now this monitor is a must have on the list!
I was selected for this opportunity as a member of Clever Girls and the content and opinions expressed here are all my own.