"This post is brought to you by Kwilt and The Motherhood. All opinions are my own."
I absolutely love taking pictures. If you follow me on Instagram you know I am obsessed with capturing moments of my kids, and our family. The problem is once I take them they just sit on my phone or my computer. I forget where photos are, the space on my phone fills up, pictures are accidentally lost or deleted, or I can't find a specific picture I'm looking for.
Not surprisingly, 1 in 5 U.S. consumers say they wouldn't be able to locate specific pictures taken in the last year, according to Ipsos.
That is me… I am the 1 in 5. It is so sad I take all these pictures and sweet moments of my kids and then I can't find them. Thankfully there is a new app called Kwilt for all Apple product users. I downloaded it on my iPad for FREE, and my life will never be the same!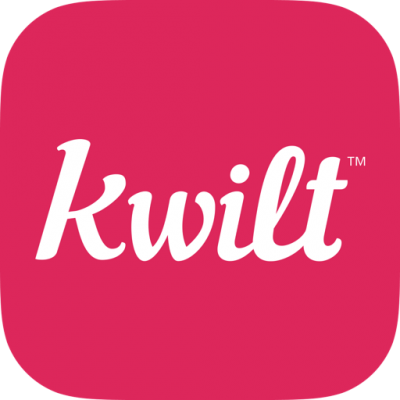 Kwilt is an app that automatically creates a personal digital photo stream. Kwilt first gathers all your photos from Facebook, Instagram, Flickr, Google+, Google Drive, Dropbox, DLNA Certified® servers, iPhones and iPads. It finds all of your photos that are scattered across the web to create one beautifully designed and unique mosaic design called a "Kwilt." It takes moments to set up and before you know it all your photos are organized, easy to see, and find that one special moment you are looking for.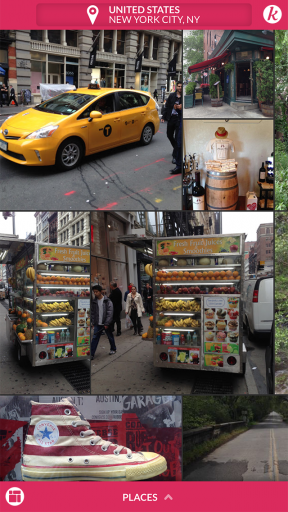 Kwilt sorts and displays all pictures by name, chronologically, by location, or by theme. It can also display your photos in a timeline, or just your favorites. All of your photos can be in one place that are always available for you to look at or share.
Kwilt Features
Universal access: Kwilt connects to Facebook, Instagram, Flickr, Google+, Google Drive, Dropbox, DLNA Certified® servers, iPhone or iPad.

Streaming not Storing: Kwilt streams your pictures live, dynamically and in real time, from your favorite photo platforms, without taking up storage capacity on your mobile device.

Dynamic loading: Once authorized, your images in Facebook, Instagram, Flickr, Google+, Google Drive and Dropbox are automatically accessible from your mobile device.

Platforms: Initially available only on iOS (including iOS 8) an Android version is coming in 2015.

Customize: Fully customizable albums of pictures assembled from various sources allows for easy curation of photos in any number of unlimited arrangements.

Enhance and edit: 16 state of the art photo editing tools including stickers and drawing to enhance images for sharing or personal enjoyment. HD editing provides easy, state of the art adjustment tools for stunning photos in minutes.

Kwilt Capture: photos can be selected and assembled into a Kwilt.

Kwilt Share and Beam: Individual photos as well as entire kwilts can be shared from the app via social media.

Kwilt can also be beamed onto a TV using Airplay, Chromecast, Roku, LG and Panasonic.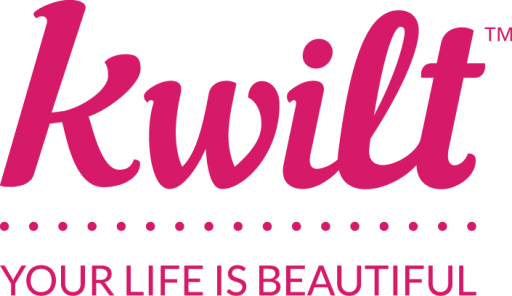 The Kwilt app is the perfect answer to all my picture saving and finding problems! It has done all the hard work for me and not only found all my photos, but then organized them! I can also edit my pictures to give them a special touch and then I can share them directly from the app. You must check out this Kwilt app, it is FREE and you will be able to quickly find all those sweet memories you have captured in a picture. For more information about Kwilt and how you can start #Kwilting go to their website at http://www.kwiltapp.com