Having my babies spaced out means almost everything changed on how to do things between my pregnancies. I remember with my first the idea of putting a baby on their backs to sleep was all new. We all had our mothers whispering in our ear how to just put them on their bellies and they'd be fine, we survived. Then they'd remind us how car seats weren't even required way back when. A lot changes over the years and we find new ways to do everything.
"This review and giveaway was made possible by Double Duty Divas and
Dreft

. I received product free of charge, but all opinions are 100% mine."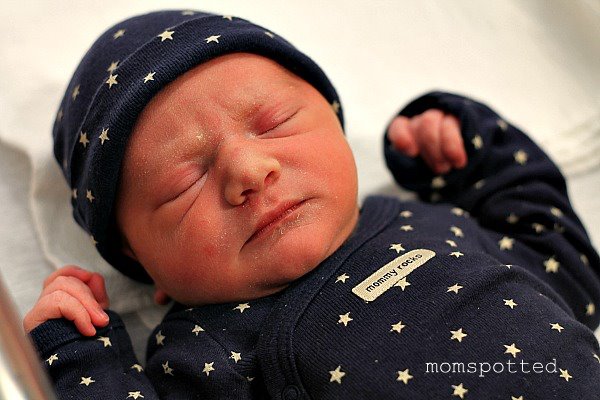 Well, almost everything. There are very few things that I did the same for all my babies but heading out during my pregnancy to buy a super big tub of Dreft to wash everything for baby in. Everyone from the pediatrician to my friends recommended it. Dreft is the #1 baby laundry detergent choice of pediatricians to be gentle and hypoallergenic on baby's skin and it's been trusted for over 80 years. Plus, it smells like a little baby. Everything should smell like a clean, new baby! It's specially formulated to be gentle on baby's skin but tough on stains, Dreft brings cuddle time to a whole new level of warm and fuzzy this winter season.
Whether you're a first timer or the greatest, grandest mother of them all, there's one thing moms have agreed on for over 80 years—Dreft baby detergent makes your baby's fabrics feel as clean and gentle as can be. Specially formulated to be gentle on baby's sensitive skin and tough on stains, washing baby clothes in hypoallergenic Dreft is as gentle as washing in water. And just when you thought footsie pj's couldn't get any cozier.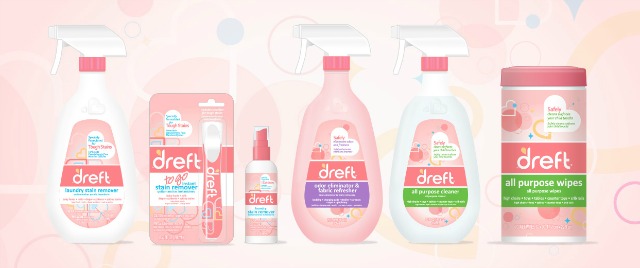 One thing they didn't have way back when though was this great full line of products which I'm becoming a huge fan of fast! I love the all purpose wipes best! They have made cleaning up his high chair a breeze!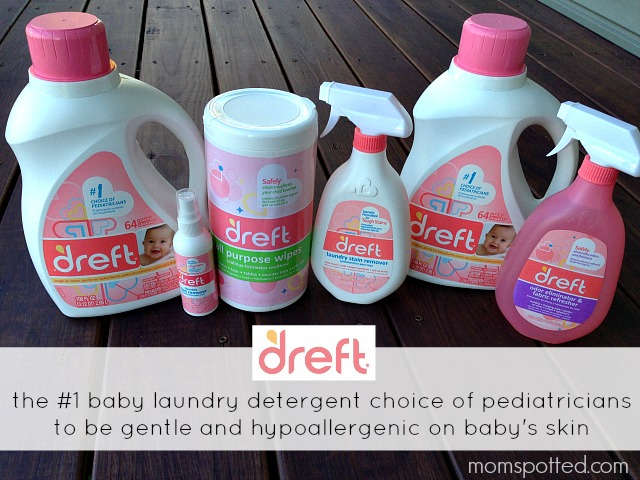 Right now you can head over to Dreft.com to receive a $2 off coupon for Dreft to try it for yourself!
Stay Connected for More from Dreft



Dreft on Facebook
Dreft on Twitter

Join us for a #DreftHypo Twitter Party on Thursday, November 6th from 9-10pm as we discuss the best ways to keep baby comfortable and safe from the cold this winter season with pediatrician Dr. Dyan Hes, a New York Magazine 2013 Top Doctor – and mother of two!
To participate please RSVP here.
Prizing includes:
Prize #1:  Our approved blogger Dreft prize pack (2 bottles of Dreft; 1 set of Dreft wipes; 1 laundry stain remover; 1 to-go stain remover; 1 odor eliminator and fabric refresher) + $25 gift card for Little Me clothing and Little Me footie pajamas
Prize #2: Our blogger Dreft prize pack + $50 gift card for Little Me clothing+ 1 Little Me Cable Sweater and Hat set
Prize #3: Our blogger Dreft prize pack + $75 gift card for Little Me clothing+ 1 Little Me Coverall Unisex Cable Sweater 
Prize #4: Our blogger Dreft prize pack + $100 gift card for Little Me clothing + 1 Little Me Quilted Pram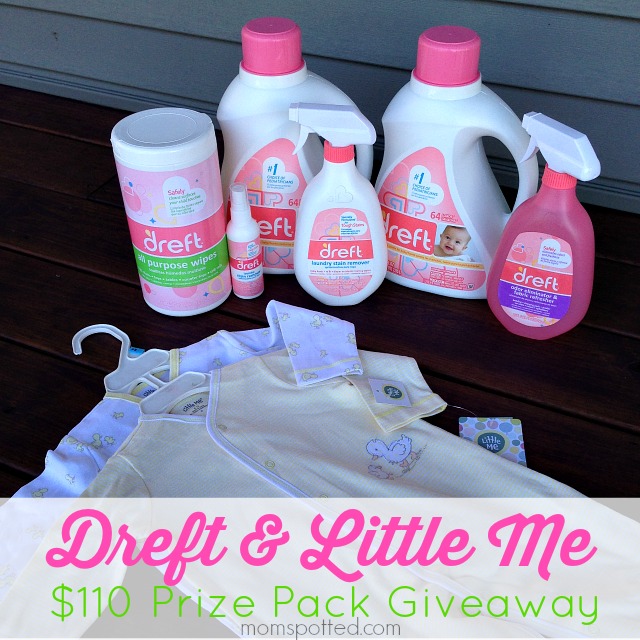 Right now one (1) Mom Spotted readers has the opportunity to win ONE (1) $110 Dreft Prize Pack!!! To enter use the Rafflecopter form below. Good Luck!
Contest ends 11.24.14 at 11:59pm. For Official Giveaway Rules click here. U.S. Residents Only.