Wanna know my favorite part of decorating? The table! I love setting it up all decorated. Nothing over looked. Since I'm a crafter at heart and a paper one at that I love to step this up a notch and add a personalized touch with personalized name place cards for the holidays.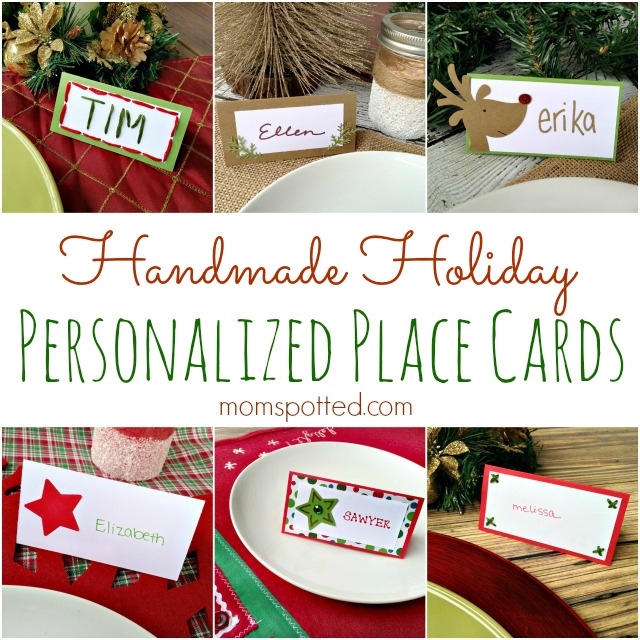 For the actual place cards I cut paper to 3″x4″size and then scored in half for a 3″x 2″ card.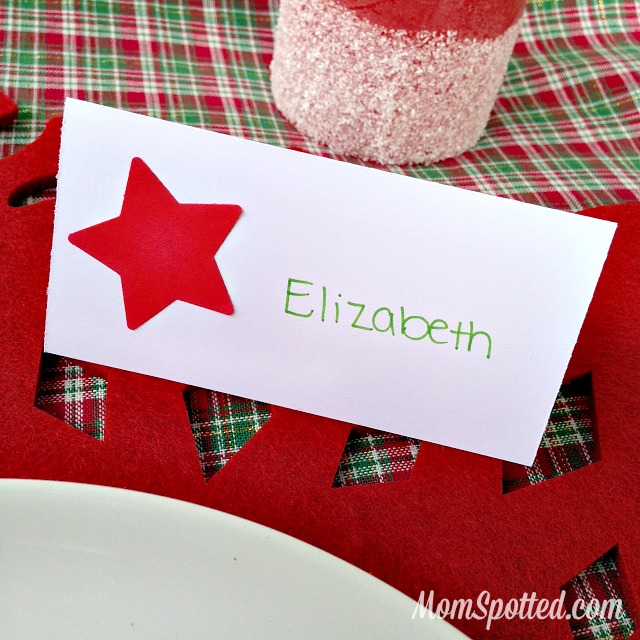 If you are looking for something super simple than you can beat just a single star punch. Pick your favorite holiday color and then attach it on with a glue dot and you're done.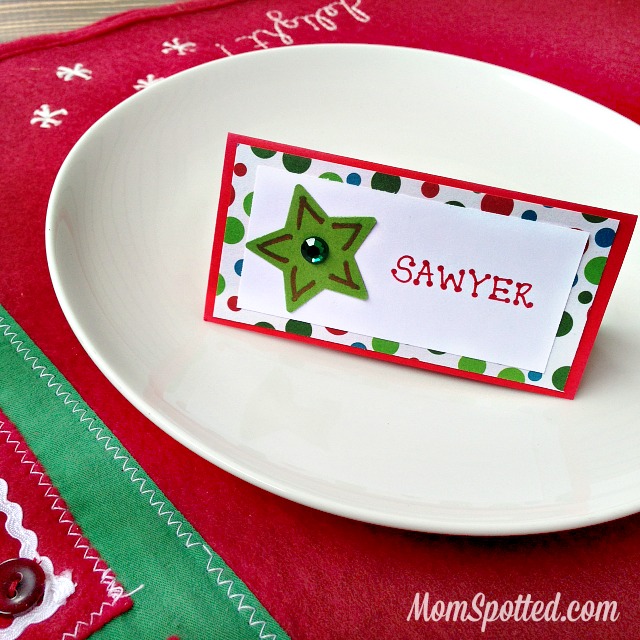 If you want it a little fancier just add a background print. Trim printed paper by 1/4 inches shorter and then the white top 1/2 shorter than that. Take a marker or sharpie to the star paper punch and then use a mini glue dot and a rhinestone for the center. To get to cute lollipop style writing just add dots to all ends.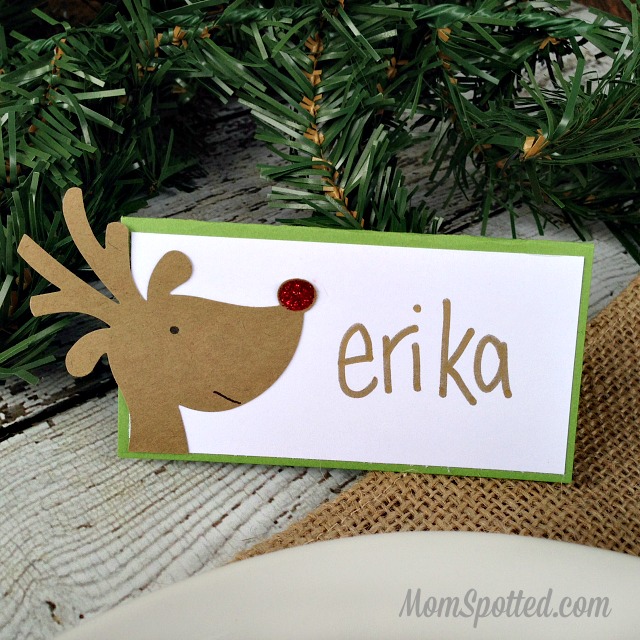 For a different simple take with a big finish is this cute reindeer place card. I used a reindeer punch from EK Success and then just used a sharpie to draw in the eye and mouth. A little red glitter glue on the nose is what really makes this place card pop. Make sure to let them dry over night. I then used a gold Sharpie to make the writing color look more natural.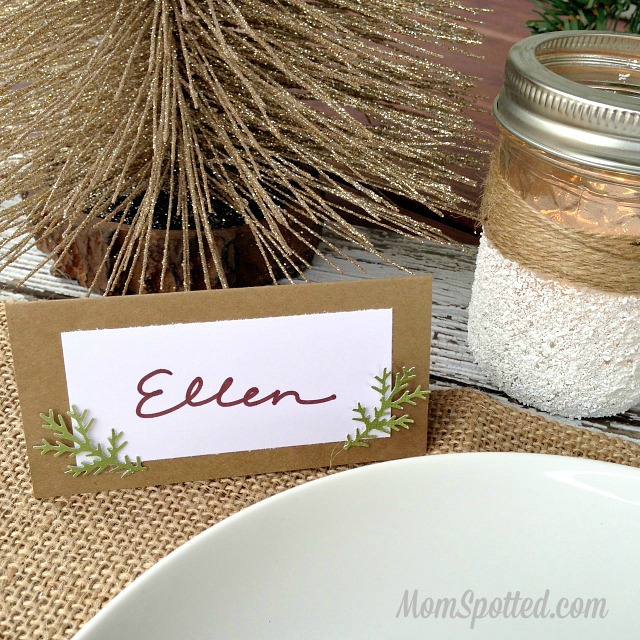 This place card is one of my favorites but one of the easiest. It's just a white base cut 1/2″ shorter and then used 2 branch punches attached with runner glue.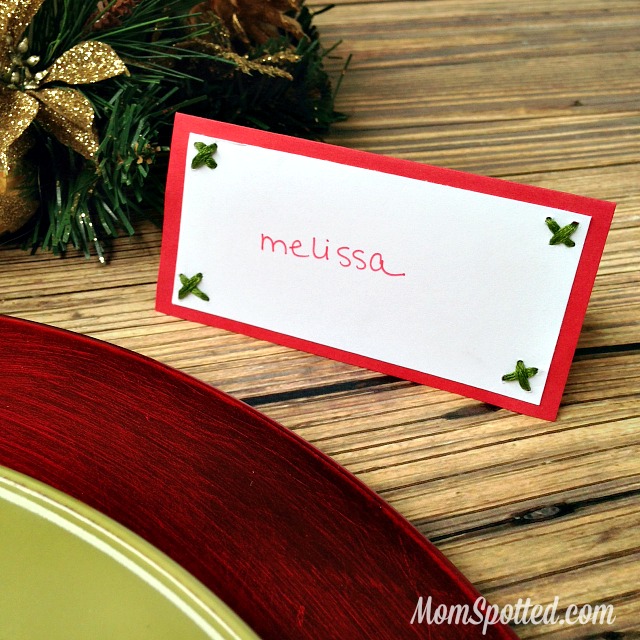 You can also make some cute stitched place cards. Start with the basic card, cut a top plate 1/2 inch shorter and then stitch small x's in each corner. I recommend making your holes with the needle first and then stitching with your embroidery floss. Always start your stitching from the back so your knots are not seen.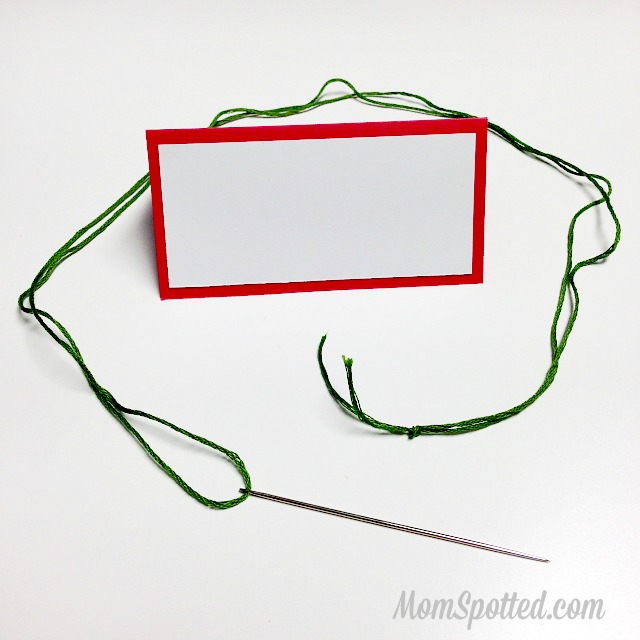 For the thread, figure out how long you need it and then double it. You'll want to be able to put the needle in the middle like shown above.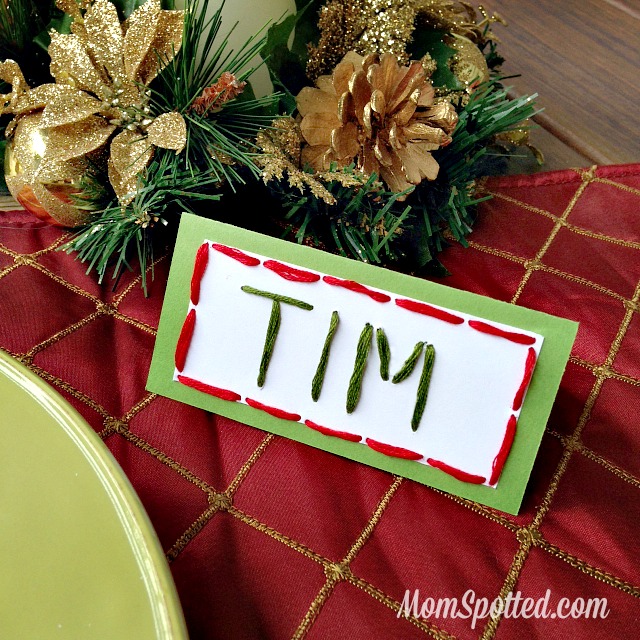 If you feel like you can take it a step further you can actually stitch the whole card. I'd recommend having smaller names for this presentation.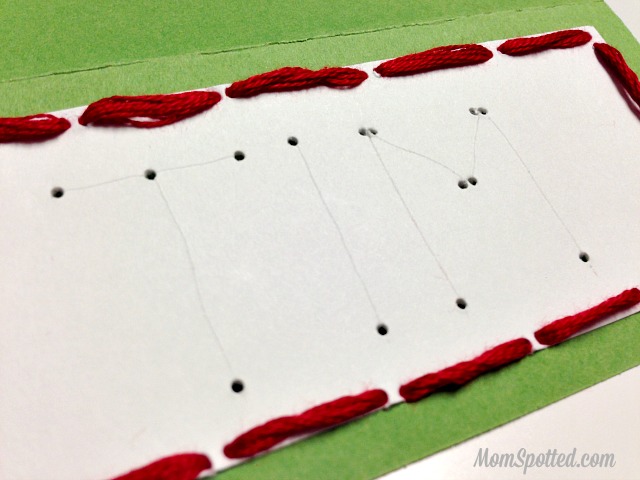 To write the name I first scratched the paper with the needle so I knew where I would stitch. Then I make my needle holes. On letters like the "M" make sure you keep your dots as close but far from each other as possible. Mine are actually a little too close here and when I stitched they were close to tearing and making one big hole. For all the other place cards I just used some fine Sharpie markers like these here.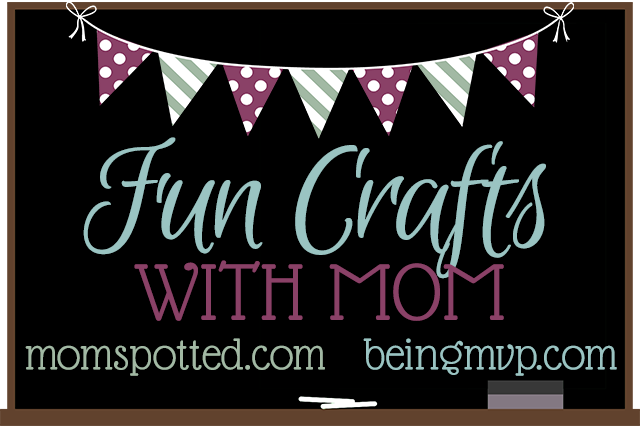 Every Monday we want you to come and link up your latest craft you made with your kids and share here! Now head on over and check out Being MVP's awesome DIY Candy Machine.
Mister Linky's Magical Widgets — Thumb-Linky widget will appear right here!
This preview will disappear when the widget is displayed on your site.
If this widget does not appear,
click here
to display it.