I love Halloween! The air is getting colder and I just want to start my hibernating period but decorating and celebrating the change of season helps keep my spirits up! It's such a fun celebration for little ones and then best way to get them in the spirit of things is with books!

If you're looking for some fun seasonal books I have some fun choices for you! I love that these books are also great reads for older siblings to read to their younger siblings too! Sawyer just loves being read to and these books are also a great way to get Gavin to join in on all the Halloween fun!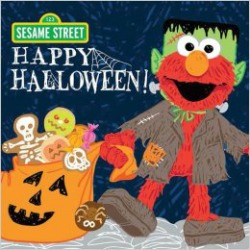 Sesame Street Happy Halloween! By Lillian Jaine
It's Halloween night, and Count von Count is dozing off in front of his fireplace. Suddenly, he hears someone knocking at his castle door, but when he opens the door, nobody's there! Could it be a spooky Halloween spirit playing a trick on him, or is it something less sinister? Join Count, Elmo, and all of the Sesame friends as they celebrate Halloween!
The day the cows strolled down Main Street in fancy hats…Evy didn't notice.
What was Evy doing?
Evy is so focused on watching her garden grow that she misses all the silliness going on around her―pigs DANCING, donkeys FLYING, and sheep HAVING A PICNIC.
But after Evy's spent all year taking care of her garden, everyone's invited to pumpkin time!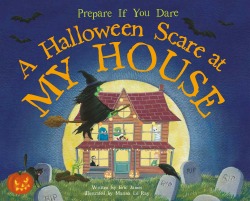 A Halloween Scare by Eric James
It's Halloween night, and creatures and critters from near and far are starting to gather outside the front door. And now here comes a whole army of monsters, on broomsticks, buses, and bikes, all clamoring in the darkness. What is it they want? Are they coming for you?
This humorous, creative story is the perfect Halloween adventure for children and parents to share.
One thing I really love about A Halloween Scare at My House is that you can actually customize to be even more personal! There are all different versions of this book set to different places like Minnesota, Texas, California, etc. They don't have my state but they do have one for all of 'New England' or you can also stick to the 'My House' version.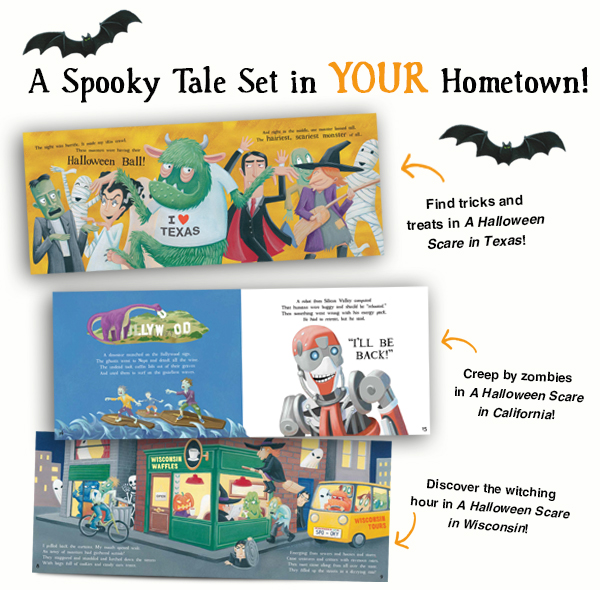 Right now one (1) Mom Spotted readers has the opportunity to win ONE (1) Set of ALL THREE books!!! To enter use the Rafflecopter form below. Good Luck!
Contest ends 10.30.14 at 11:59pm. For Official Giveaway Rules click here. U.S. Residenents Only.