I shopped savvy using Walmart Saving Catcher, as part of a sponsored post for Crowdtap #WMTSavingsCatcher. All thoughts and ideas are my own.
Grocery shopping is by far one of my least favorite household chores. Especially when I have my kids with me it is so ridiculously hard. It takes forever, someone is always whining they are hungry, and I usually miss half my list. A grocery shopping trip for me looks like this…. Make sure I have my diaper bag with enough snacks, drinks, my grocery list, and wallet. Pile the kids in the car. Where did Halli's other shoe go, it was literally JUST on her? Find the MIA shoe. Hayden has to go potty. Get the kids back in the car. Get to Walmart. Trek into the store and get a cart. Try to find as many groceries on my list as fast as possible. Keep Halli from hitting at random objects. Tell Hayden something like "no we can't have Scooby Doo filled chocolate gummies(or something else super gross), but we will take home these yummy apples." Start singing "Itsy bitsy spider" to Halli because she is already done shopping. Try and move along from random grocery shoppers that talk to my kids, specifically Halli..because I know the girl is gorgeous. I can't blame them, her blue eyes pull you in! Tell Hayden we are almost done at least 23 times. Grab milk, and diapers… pay and get out of there.  Does anyone else have a similar shopping experience? Can I get a AMEN?! It is exhausting.
I really admire the extreme grocery couponers out there. They have grocery shopping down to a art form, and are so efficient and dedicated while they are grocery shopping. I would love to save a bunch of money like they do when I grocery shop, but I don't have the time to clip and hunt down coupons. I also don't have time to organize everything from my grocery list, sales, and route plan of the store to be more effective. I do check local flyers and ads that come in the mail for sales that might be going on, but I can't go to 4 different stores to get what we need. It is all I can do to go to one store and get at least some of my list and get out of there.
Thankfully Walmart has done all the hard work for me! There is no coupon clipping, or multiple stores to go to with the new Walmart® Savings Catcher app. With the new Savings Catcher app if a competitor store advertises a special deal for a lower price Walmart will give the difference.  All you do is scan your store receipt within 7 days of your shopping trip and it will go into your savings catcher account.  Savings Catcher scans circulars from top competitors in the area and match the eligible items.  If a lower advertised price is found, you get the difference on a Walmart eGift Card!
My sweet angel of a sister came over after I put my kids to bed so I could go grocery shopping ALONE and really test out the new app.  I had a pretty basic list of our most used groceries.  We always, always need milk, bread, bananas, and diapers. The app is so easy to use! I went through the store and I got everything on my little list.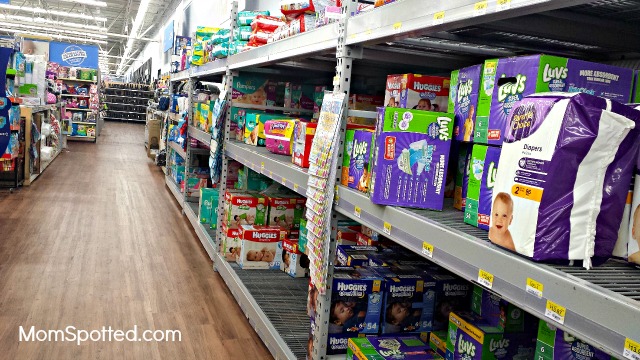 I stopped by the Halloween candy to stock up for Trick-or-Treaters, and because I am addicted to candy corn… The Savings Catcher is going to save me a lot of money during the holidays! Instead of checking and price matching everywhere on Halloween or Christmas Candy the app will just do it for me.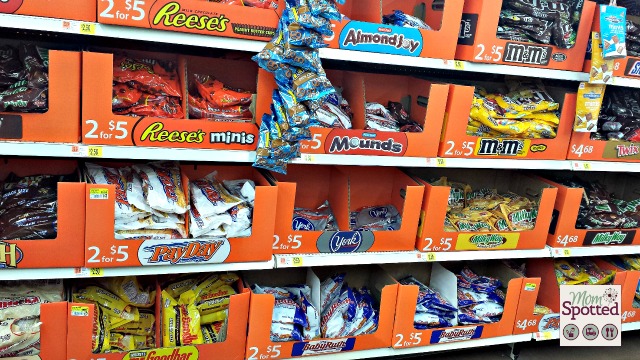 When I am grocery shopping for Thanksgiving meal groceries I can just go to Walmart and it will figure out if I could have saved money on sweet potatoes somewhere else then give me the difference! Or Christmas toy shopping I can run in and get the hot toys on my kids list and not worry about getting the best deal on a toy.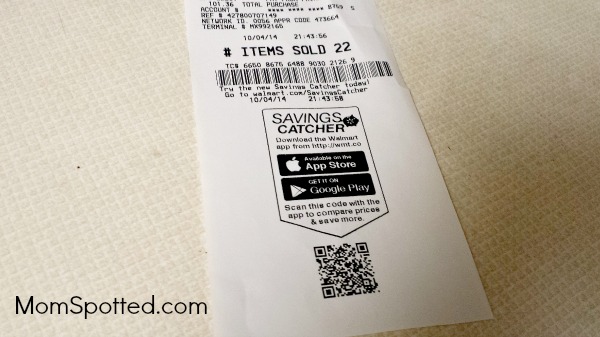 After I scan in my receipt as soon as I get home from the store it only takes about 3 or 4 days for me to find out what money I have gotten back.  I love it, and every little penny adds up quick. I will be using this app every time I shop at Walmart! It takes a lot of the stress out of shopping and I love knowing I am getting the best deal on things I am already shopping for!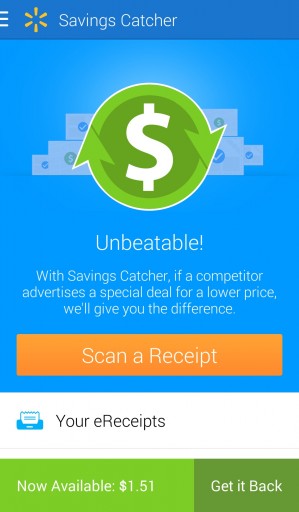 Make sure you download the Walmart® Savings Catcher app for FREE and start saving money now so you can have a few more dollars for Christmas shopping or a hot date night out. Heaven knows you need it if you survived grocery shopping with kiddos! Happy Shopping and happy saving!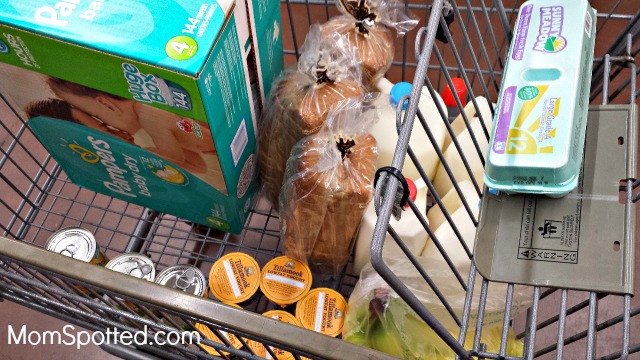 Right now if you try it out and spread the word you'll be entered to win a $2000 shopping spree at Walmart… and so will your friends! Share it HERE.