"I participated in an Influencer Activation on behalf of Influence Central for LISTERINE. I received samples for this review and a promotional item to thank me for participating."
I can't believe we're already a month into the school year! Time just goes faster and faster and my boys get bigger and bigger! Gavin is in third grade this year and while he's 8 years old he's super excited that he has FINALLY lost a tooth! It has killed him to watch all his friends lose teeth and not have it happen to him! Now that is has it's been a great way to revisit a great oral care routine.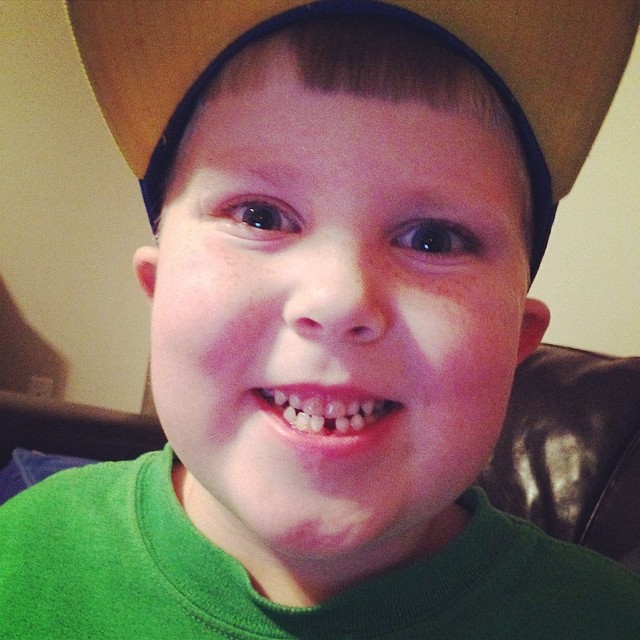 Losing teeth is a great time to get your kids excited about oral care because they are really excited about their teeth. Most kids aren't excited when you talk about the dentist but making sure you visit and get regular cleanings and x-rays twice a year is one of the most important ways to take care of your teeth but there are also things you should be doing on a daily basis too!
Our regular routine has been okay. I'm really good at making sure the boys all brush their teeth every morning and every night. We've also been longtime users of LISTERINE® SMART RINSE® since it provides 12-hour cavity protection in between brushings but I do know that they aren't always the best at using it. We do sign up for the free fluoride treatments at school too. Where we struggle is with flossing.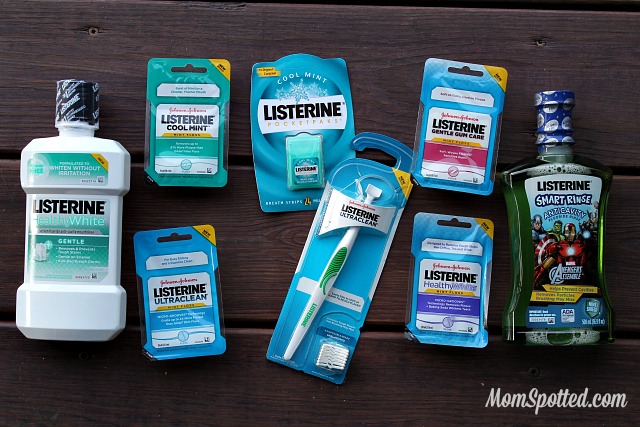 Gavin has always struggled with flossing. My boys naturally have really tight teeth so it's important that they make sure to get in there and get between every teeth to help prevent cavities. The dentist actually recommended the LISTERINE® ULTRACLEAN® ACCESS® Flosser since it helps little hands reach the back of their mouth easier with its long, ergonomic handle and non-slip grip.
While I go over my boys dental routines it's important that I follow my own lead and take good care of my own teeth! I've been slacking on flossing myself so I've been using LISTERINE® ULTRACLEAN® Floss. Since it is a shred-resistant floss it stretches & flexes, and slides easily between teeth. I also slipped some LISTERINE® POCKETPAKS® in my purse so I'm never caught off guard and always have fresh breath! They are super small so I can even keep them in my pocket! They go to work fast and kill 99% of bad breath causing germs
I try to be a Healthy Habit Hero with my boys because once those adult teeth are in they have to last a lifetime! Learning how to properly take care of your teeth and caring for the whitest smile possible will help them when they are older and I can't be there to remind them!
To learn more about LISTERINE® and places where you can buy make sure to check out their website.
What healthy oral habits do you try to give your kids?