I was provided with compensation from The Global Influence Network as part of my participation in this campaign. All thoughts and ideas are my own.
There are a few little beauty secrets you learn here and there being a girl. My little sister and I probably share the most "secrets" with each other. When I say "little sister," I really mean she is 25… So she isn't really little anymore, and we have grown to be the best of friends. We share all sorts of things that we find like great ways to style our hair, nail polish, and our favorite beauty products. My sister also helps keep me up to date with the newest trends and is one of the few people who will give me an honest opinion about my clothes, hair, etc. I can't wait for when Halli is older and I can share all my "beauty secrets" with her. When I found out I was having a girl I immediately started thinking about taking her for pedicures, doing her hair, and all the fun girly stuff I could teach her. She already loves playing with my hair, and pretending with my make up brushes. She is such a girly girl already and I love it.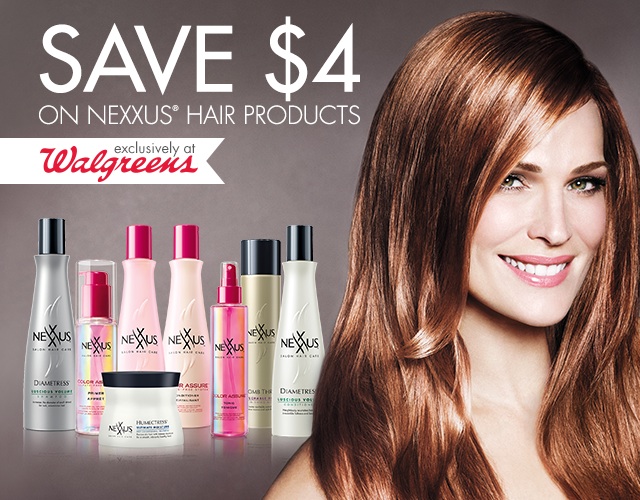 One of my other favorite beauty secrets is NEXXUS® beauty products at Walgreens! They are such great quality and are at Walgreens. Since there is always a conveniently located Walgreens I can make a quick stop to grab some NEXXUS® shampoo or whatever I am out of and be on my way.
Starting on October 1st there is a NEXXUS® beauty sale at Walgreens! You can score some major savings on all your favorite NEXXUS® hair products. You can save $2 on participating NEXXUS® hair products at Walgreens stores, or have your BFF owe you one when you refer this offer to them too and save $4!! I will be sending this to my sister so she can get some great products too. I'm sure these coupons will go fast so get yours HERE and run over to Walgreens.