It's been a really windy fall here. I can't even keep my mums from falling over every day. Gavin recently discovered wind chimes and has been wanting to get some for our front porch. I, however, do not want to listen to them all day long and thought maybe a windsock would be more fun. He could still watch it blow but the noise won't bother anyone, like a sleeping toddler.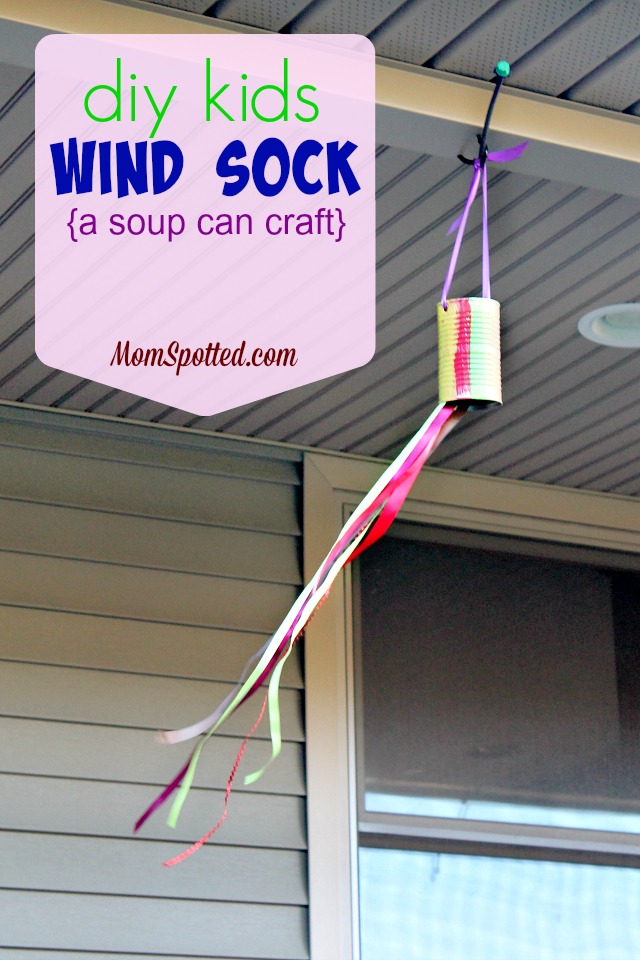 This is also a great way to use up old ribbon remnants lying around. You also get to recycle some old cans!
Supplies Needed:
Soup Can(s)
Drill
Ribbon
Paint
Paintbrush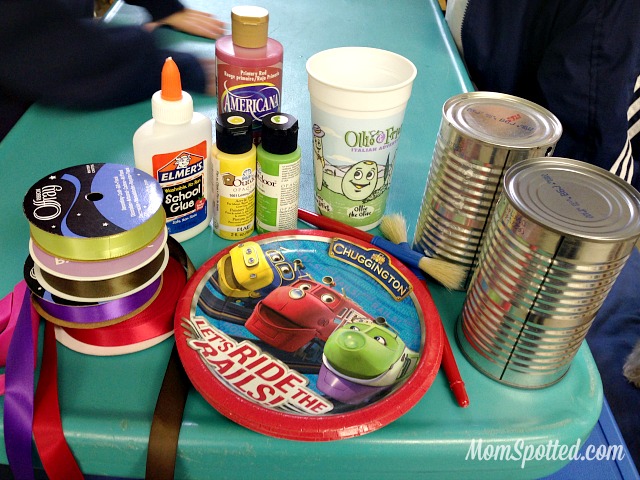 At the top of the can (let's refer to the top as that end that isn't missing the lid) You will want to drill two small holes. We asked daddy for some help with this. It was simple, but make sure you make the holes big enough to get your main ribbon through.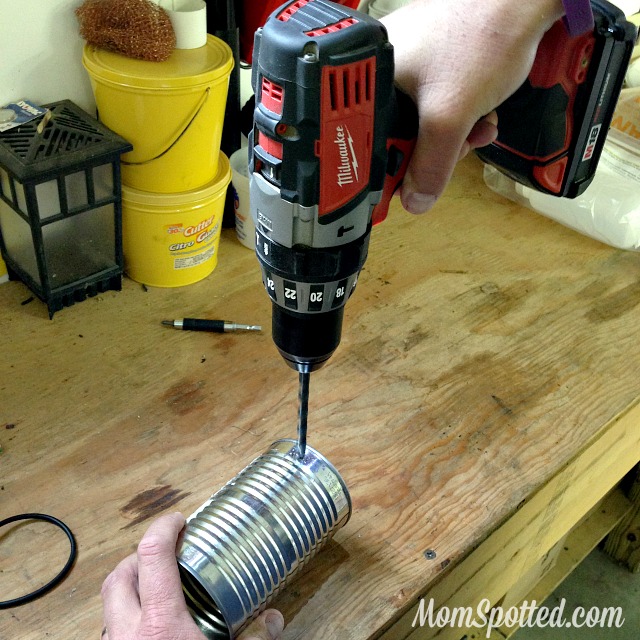 The boys favorite part was painting the cans. Gavin was very adamant about making stripes. Sawyer wasn't as interested n stripes but with his big brothers guidance actually did a great job. Once you are done let them full dry. Ours only took a few hours.
To make the ribbon strand take your main piece and make it slightly longer than you'll need to hang it. Put in through both holes and then pull the ribbon out from the base like this: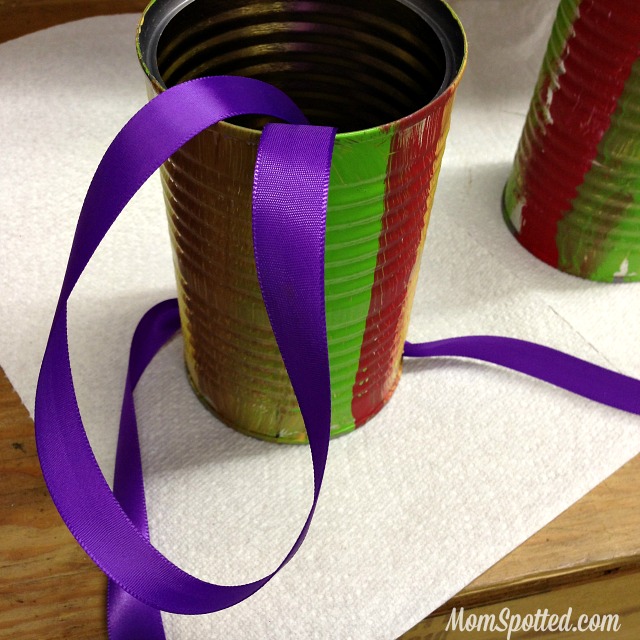 Next, take all your strand of ribbon cut to the length you want and then begin to knot them on the main ribbon. If you need to move them a little once knotted they will slide along the main ribbon.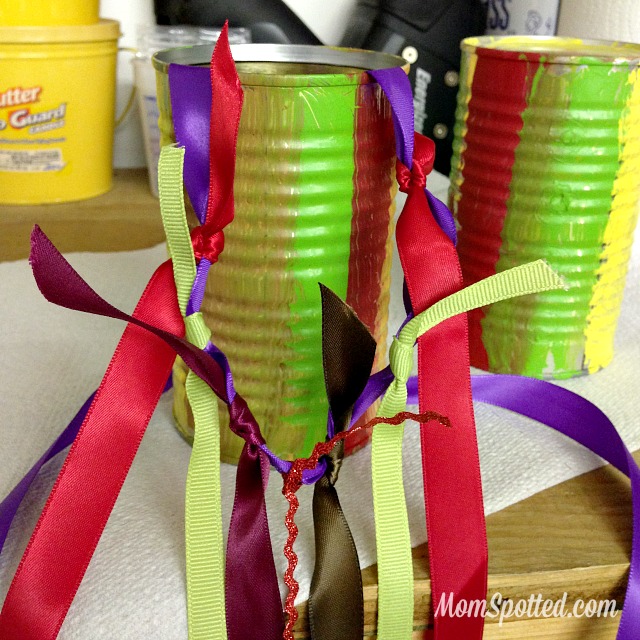 Then pull the ends of the main ribbon tight so the knots aren't showing any longer.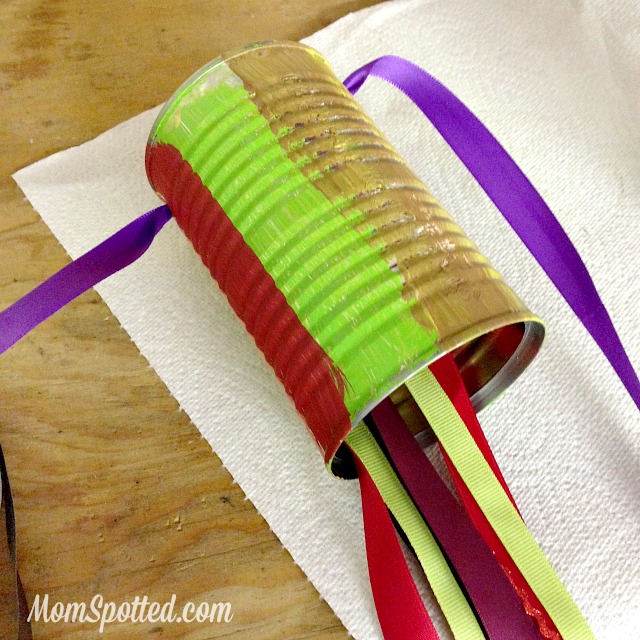 Then tie a knot with the two ends of the main ribbon and hang outside.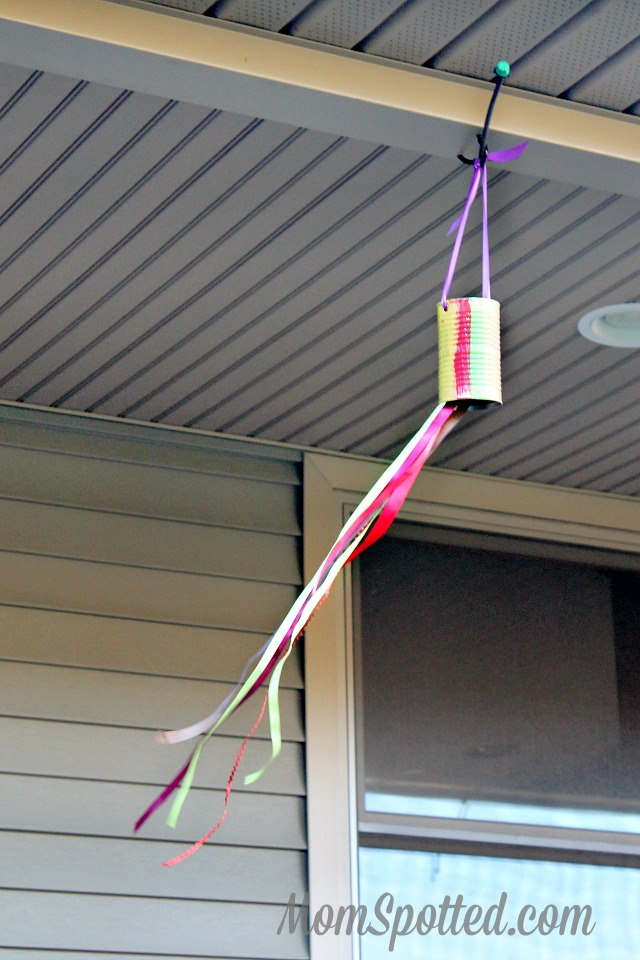 Ir was hard to photograph but it looks really pretty blowing in the wind. I love seeing them from my kitchen window!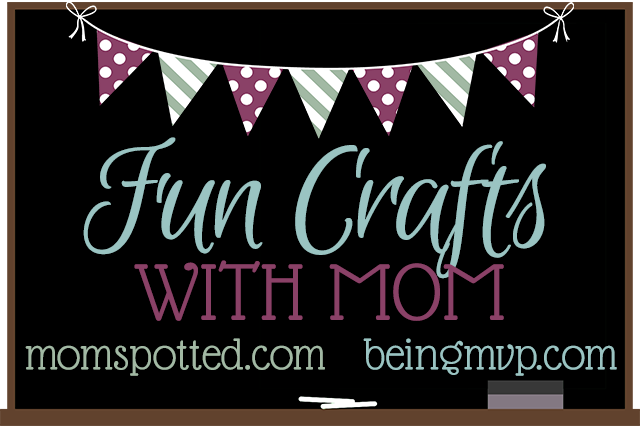 Every Monday we want you to come and link up your latest craft you made with your kids and share here! Now head on over and check out Being MVP's awesome DIY "Frozen" Glitter Play Dough.
Mister Linky's Magical Widgets — Thumb-Linky widget will appear right here!
This preview will disappear when the widget is displayed on your site.
If this widget does not appear, click here to display it.