"I was invited to be a brand representative for Ragú® and have been compensated for this post for SocialStars.  All opinions are my own."
When the fall breezes hit, is usually when I like to start cooking again. I constantly struggle with all the recipes I want to make because the reality is that we're just super busy this time of year. Everything for our family revolves around Johnny's current soccer schedule and he's currently on two teams so it's pretty hectic. When he doesn't have games, he usually has practice. Sometimes he even goes from one practice to the next. By the time he gets home he's crazy hungry and I like to try to have dinner ready. Sometimes that only leaves me with a 20 minute warning.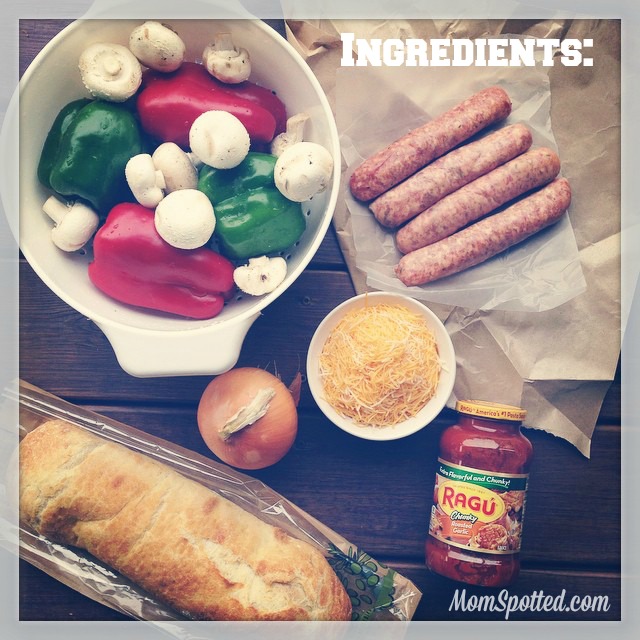 Ingredients:
2 Italian Sausage
1 Red Pepper, sliced
1 Green Pepper, sliced
1 Spanish Onion, sliced
Handfull of Mushrooms
1 Cup Shredded Cheese
Fresh Baked Bread
1 Tablespoon Oil
1.5 Cups Ragú® Mushroom Sauce
Hubby has been asking for something new lately and when Ragú® recently asked me to take one of their classic recipes and make it work for my family I thought it was perfect timing. I've been looking at Italian sausage for a while but never really had a recipe for it but when I saw the Tuscan-Style Sausage Sandwiches I knew my family would definitely go for something like that.
I made the mistake of buying the fresh made sweet Italian sausage fresh from the butcher. If you buy prepared links you can usually slice them immediately.When they are fresh they just aren't firm enough so I had an extra step of boiling the links for a few minutes before. Next, add a little oil (I used coconut but you could use olive oil) to a skillet and heat. Brown your links for a few minutes on each side and then slice. Continue cooking your sausage slices until there is no more pink and then add in your onion slices. Cover and let cook for about 5 minutes. Stir and then add in all your peppers and cover again.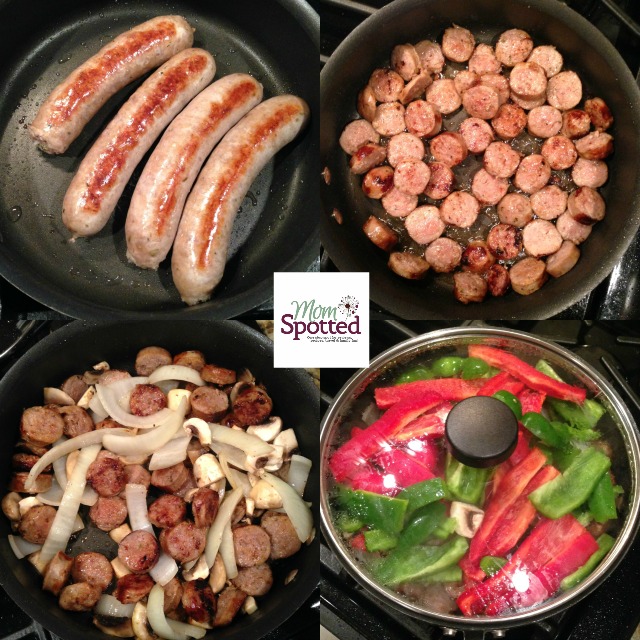 I let all the veggies simmer in the skillet, keep stirring occasionally.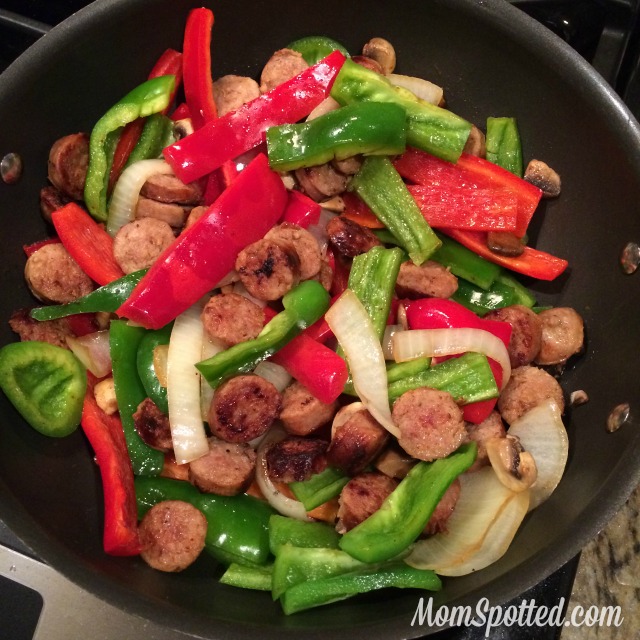 Once I knew all my vegetables were cooked I added in the Ragú® Mushroom Sauce.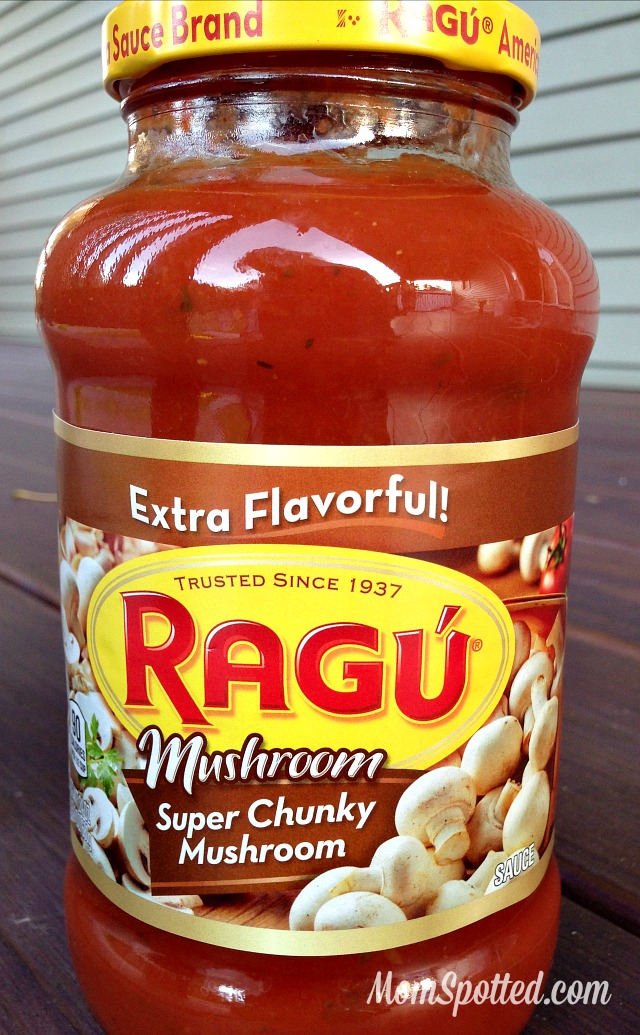 Stir completely.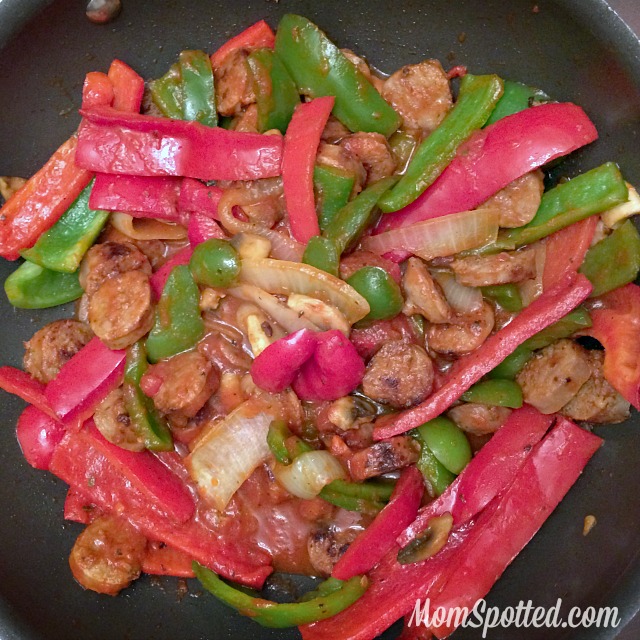 Add to fresh baked bread sliced with a handful of shredded cheese.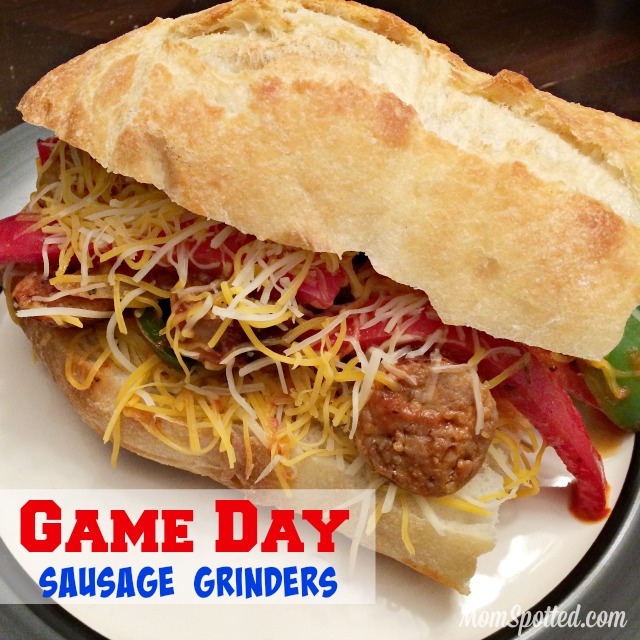 For lots of other great game night meals make sure to follow Ragú® on all their social channels like Facebook, Twitter, and my favorite- Pinterest! If you use CrowdTap make sure to check out the Crowdtap Ragú Sauce Masters questions and possibly win prizes!
What's your favorite game day meal?