I am a Kazaz! Blogger Ambassador. This post is part of a sponsored campaign. I received compensation for my participation, but my review and opinions are my own.
I am always looking for new resources to help educate and entertain my kids and I love learning about new apps that I can download for my iPad. Especially for the long trips in the car to grandma and grandpa's house the iPad is a sanity saver for everyone. My kids love books. Hayden is learning to read and is trying to read everything and anything. I love how curious and interested he is in everything. His brain is literally a little sponge wanting to suck up as much as it can. Now there is an awesome new app for my iPad to help Hayden feed his curiosity.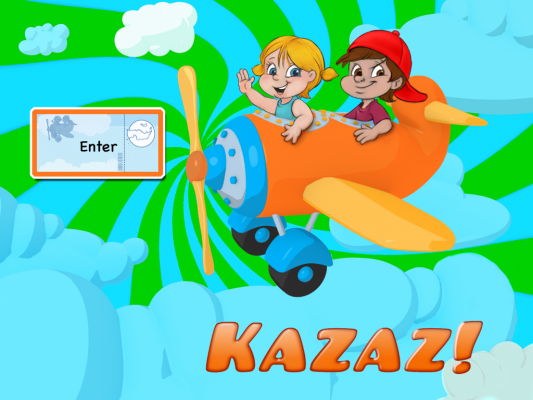 Hayden is in love with a new app called Kazaz!. Kazaz! is an app full of animated, and interactive original stories. Kazaz! is made for children ages 3-8. Hayden has been playing around with it for a few days now and it is his new favorite app. Three original Kazaz! stories are available right now and will be available until October 26th.  They are " The Magic of Kazaz", "I Am the Music Man" and "The Story of Wooding".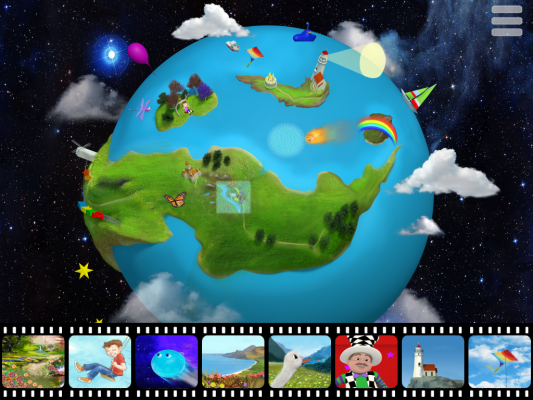 Each story is so fun and is read aloud to him. After each page has been read there are also little interactive spots on the screen he can touch that will make the picture move and do silly things. Hayden was fascinated with "The Magic of Kazaz," story. He has loved finding all the "hidden gems" and learning more about space. Each "hidden gem" has a really interesting fact and video to go along with it. At the end of "The Magic of Kazaz," story there is a video about The Hubble Space Telescope. Since watching that video he has been pretending to be an astronaut and asks people if they have heard of The Hubble Space Telescope. Each story is so darling and original! Hayden has loved listening to them over and over again.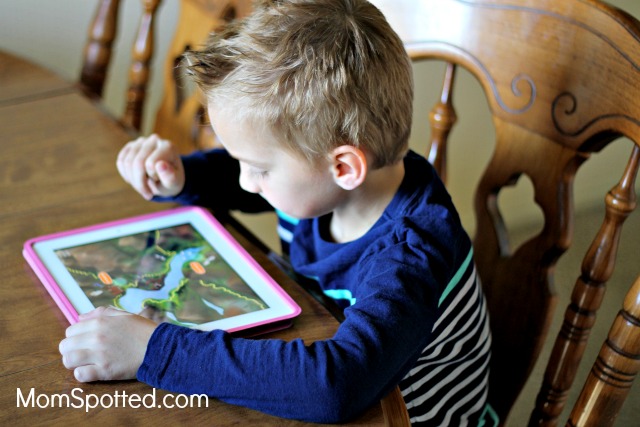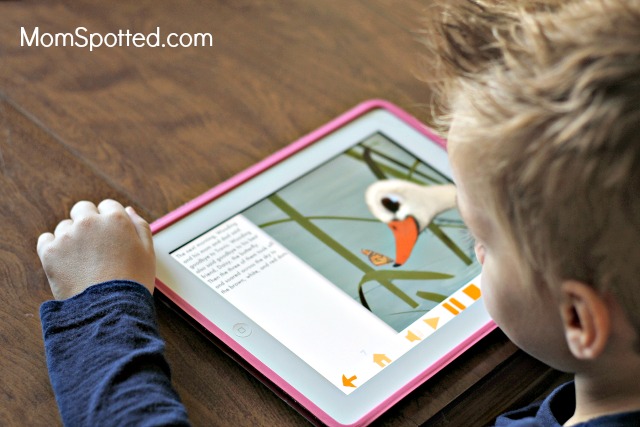 He has loved hearing and interacting with the stories from the app Kazaz! I love that Kazaz! is a great educational app that teaches him new things he is interested in and encourages his love of reading.
You can find Kazaz! in the Apple store and it is FREE! Extra stories are available to purchase and more are going to be released soon. Right now " The Magic of Kazaz", "I Am the Music Man" and "The Story of Wooding" are free until October 26th.