I know I haven't posted a Wordless Wednesday since spring but it's time to get back into things and thought no time like the present.
Last week we finally had our deck stained. For years it has looked like this: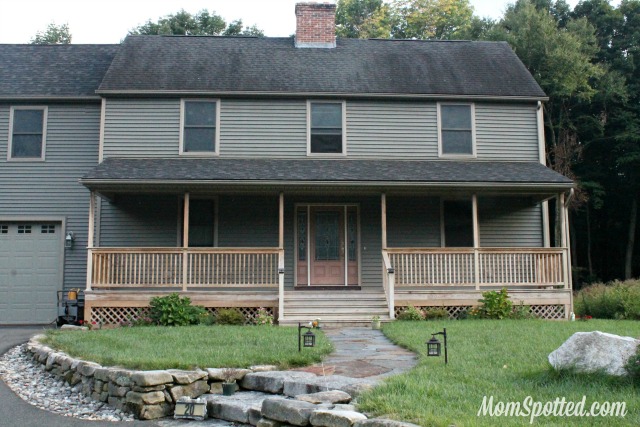 Now it looks like this: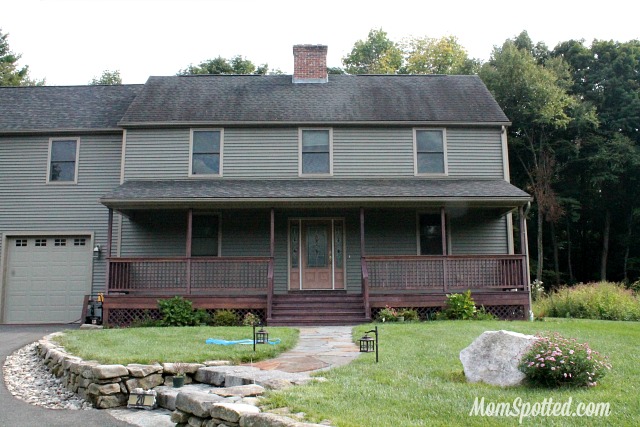 The color had a tint of purple in it but the place swore to us it wouldn't be strong. We did a wood sample and just loved it and called it a go. What we didn't count on was that the front steps were WAY older than the rest of the deck and have been bleached out from the years of sun on them. When the stain hit. They became purple. We might have panicked a little at first. I mean they were PURPLE.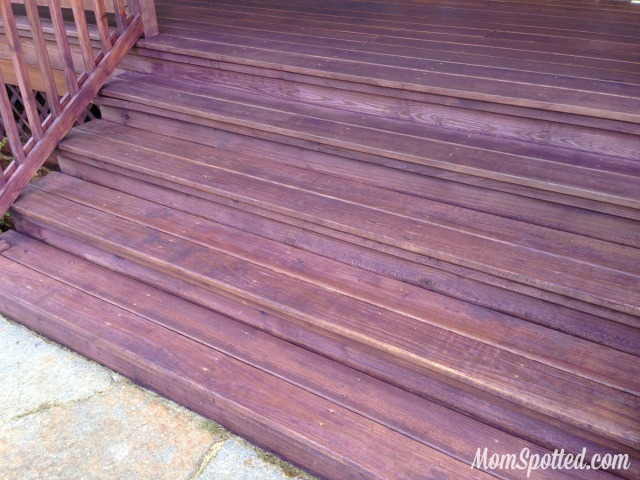 We asked about it and was told to give it a little time it it would mellow out. It's been just over a week and we have definitely seen it tone down. Phew! By next spring it should be even more muted.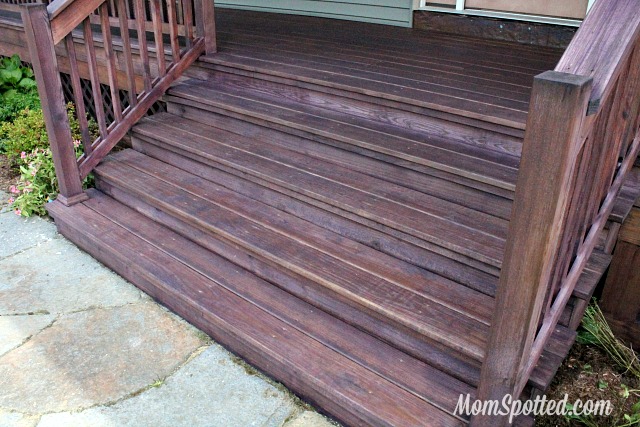 From the inside looking out I think it's the perfect color and we're very pleased with the turn out!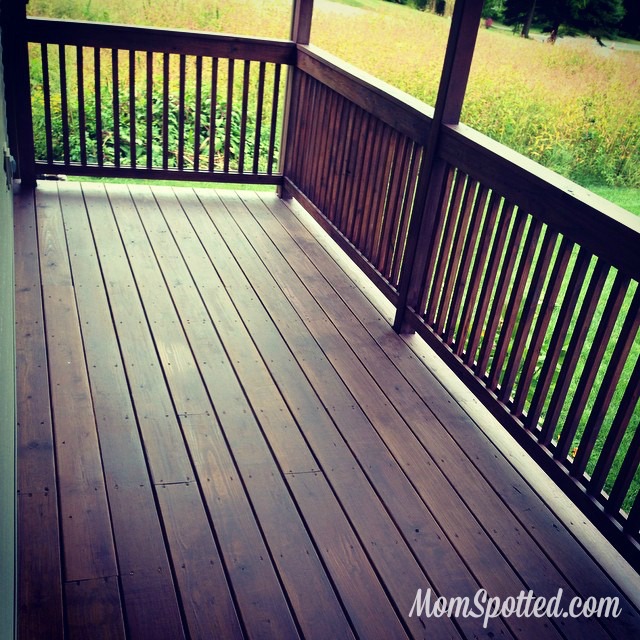 Now we just need to hurry up and figure out the front door. We really wanted wood tones but don't think that will work anymore. It will probably end up beige like the trim.

What color would you suggest?
ONLY Wordless/Wordful related posts should be linked here.
No giveaways or other posts.
It Must link directly to your WW post not you main page.

Mister Linky's Magical Widgets — Thumb-Linky widget will appear right here!
This preview will disappear when the widget is displayed on your site.
If this widget does not appear, click here to display it.