"This post was made possible by Double Duty Divas and Air Hogs. I was compensated for my participation in this campaign, but all opinions are 100% mine."
Hayden is super obsessed with space right now. He is fascinated by all of it. Astronauts, stars, space ships, planets…seriously all of it. So when I learned aboutthe #VectronInSpace experiment I knew Hayden would be obsessed. To celebrate Air Hogs 15th anniversary Spin Master took the challenge to send one of its most iconic toys, the Vectron Wave into the stratosphere at an altitude of 100,259ft/30,559m.  They planned to launch in California's Mojave Desert.  After months of careful planning they had a plan to execute a safe and successful journey for the Vectron Wave. The journey took more than two hours and was fueled by a helium-filled weather balloon. The entire space trip ascended to its 19 mile/30km vertical apex at an average ascent speed of 14.1ft/4.3m per second. After the balloon burst the Vectron Wave safely floated back to earth with a custom-made parachute. Hayden was in awe of the entire process and was so excited to play with his own Vectron Wave.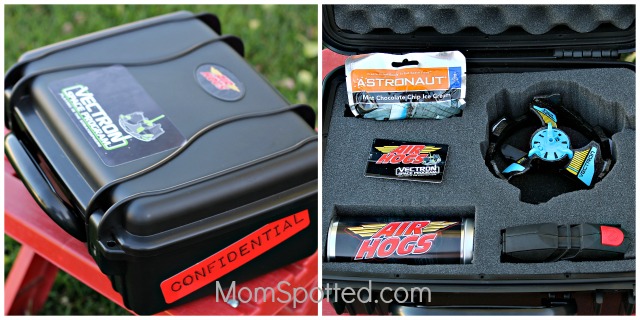 To help us have our own little space party to celebrate the Vectron Waves safe journey to space we were sent a super fun space kit. It included the Vectron Wave and some delicious space ice cream! Hayden loves the Vectron Wave and he has had so much fun playing with it. It is really easy to set up and get ready for flight. After installing the batteries into the charging station, it plugs into the Vectron Wave, and charges for about 30 minutes. Our Vectron Wave only charges for about 15 minutes, and then it is ready to go.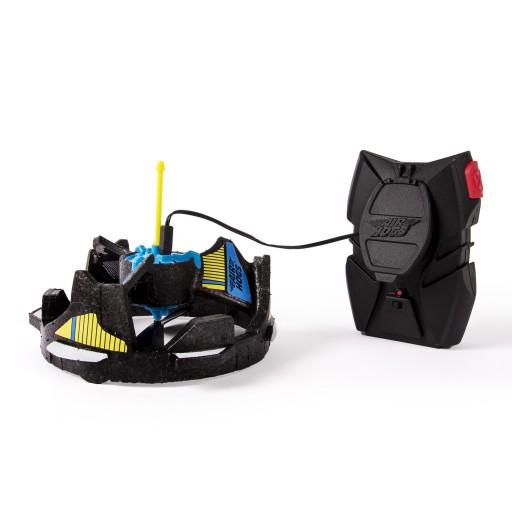 There is a catching stick that you hang onto before you turn the Vectron Wave on. Once it is turned on The Vectron Wave starts spinning super fast! It also has lights on it that look super cool while it is spinning. It would be so fun to fly at night time to watch those lights fly around.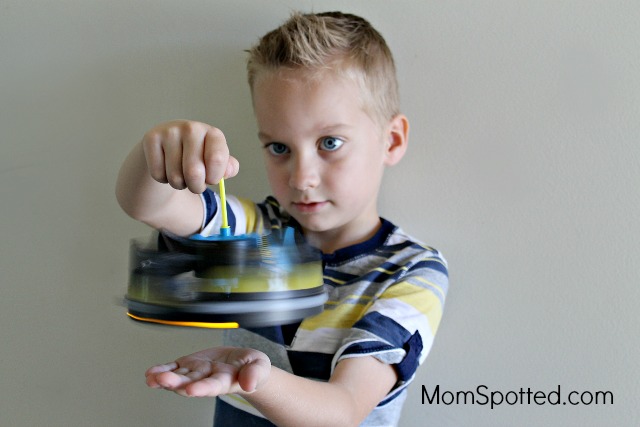 The Vectron Wave hovers above your hand and it is super easy to control.  It can hover right above the floor or it can go super high.  I didn't understand why it was made for indoor use only but now I totally get why.  It can go super high and it flies all over the place.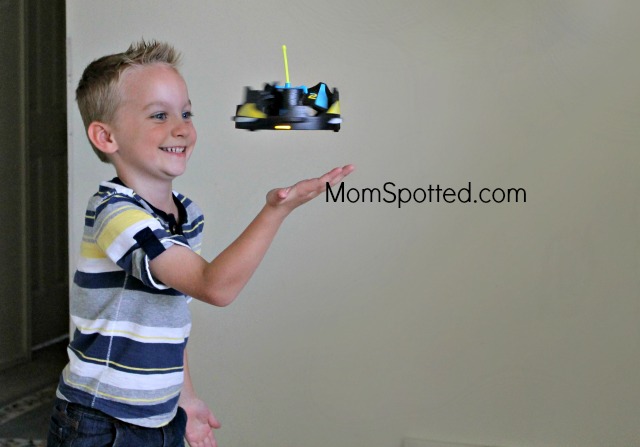 Hayden could not stop smiling while he was flying it.  He asks everyday to get it out and play with it.  One charge lasts probably about 15-20 minutes.  So it does have to be charged regularly.  This is a little frustrating for my 5 year old who doesn't like to wait, but since it also only takes about 20ish minutes to charge it isn't that bad.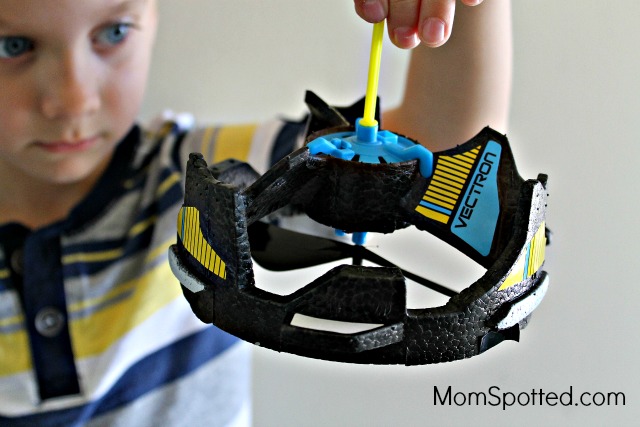 We have so much fun with this toy.  The Vectron Wave is made of really sturdy foam.  We have accidentally flown it into the wall, ceiling and also had it crash, but it has held up great!  We love the Vectron Wave and Hayden has so much fun pretending he is sending a UFO into space!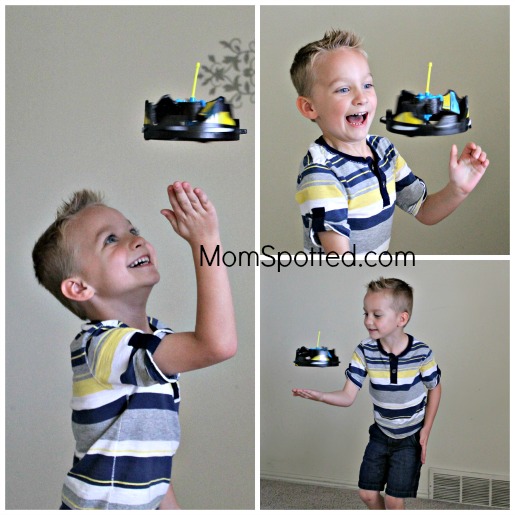 Spin Master has shared the extraordinary video footage of the Vectron's unique journey online and is launching an "out-of-this-world" contest where a family of four can win a four-day trip to Space Camp.  Click HERE to enter the contest! To view the footage of the Vectron Wave's voyage into the stratosphere and to enter your family in the #VectronInSpace contest, please visit AirHogs.com or the Air Hogs YouTube Channel.
Hayden has asked to watch the video of the Vectron in space multiple times.  He loves the video and he loves playing with the Vectron Wave.  Your little(or grown up) astronauts will also love this great toy and watching the #VectronInSpace video.