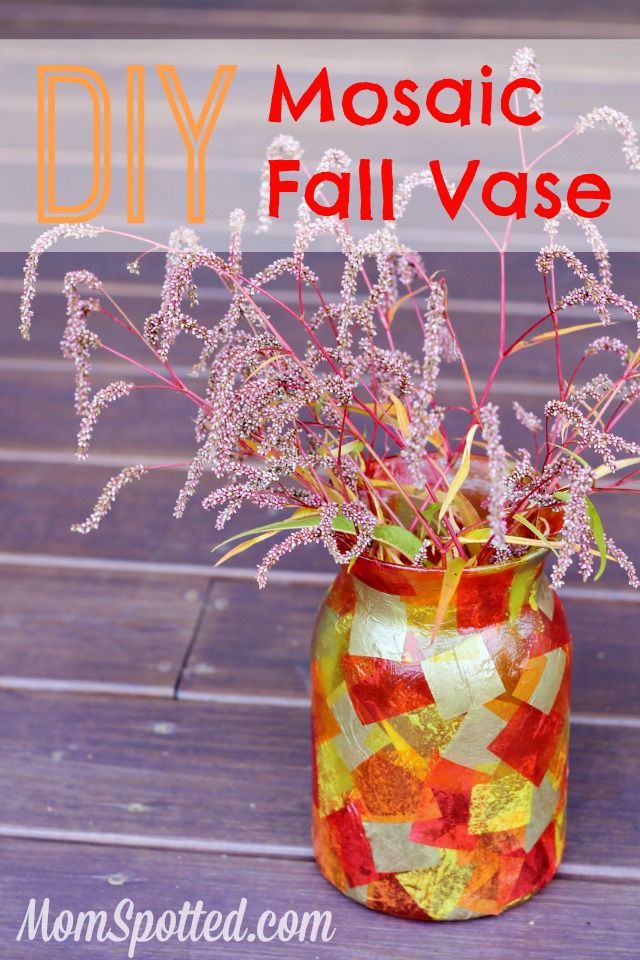 I'm running a little late getting my house all decorated for fall but it doesn't mean I'm not thinking about it. I'm not there yet because I've been trying really hard to declutter. Along with the decluttering I ended up with a box of glass I didn't want any longer. I was about to donate them until I remembered an old craft I loved to do when I was younger and thought one of the boys would have fun making a pretty mosaic vase.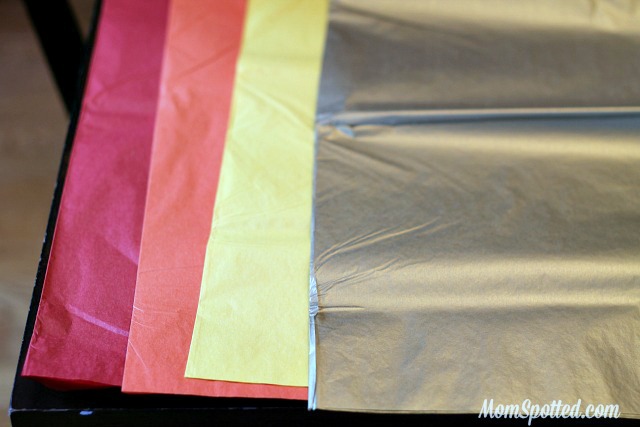 To get started you'll need a few supplies:
Glass Vase or Jar
Tissue Paper, cut or torn into small pieces
Paint Brush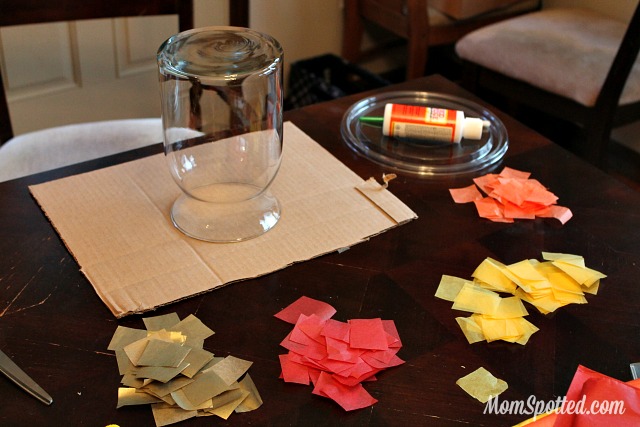 We cut our pieces of tissue paper into small squares. Since we cut them free hand they were all different sizes. If you want them to be the same size you can buy pre -cut or torn pieces. We find that paper punches aren't useful as the paper is too thin and it can't fully cut the shapes out.
Flip your container over and place your first piece of tissue paper on the glass. Then with your paint brush take a moderate amount of Mod Podge over it. Then take another piece and make sure it just slightly overlaps not showing any gaps in between. Then brush more Mod Podge over that piece.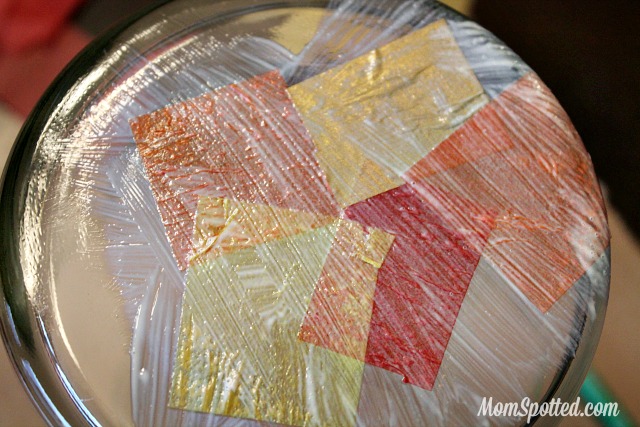 As you go over the edge don't worry about using too much Mod Podge to keep the paper down. I promise you the mod podge will dry clear.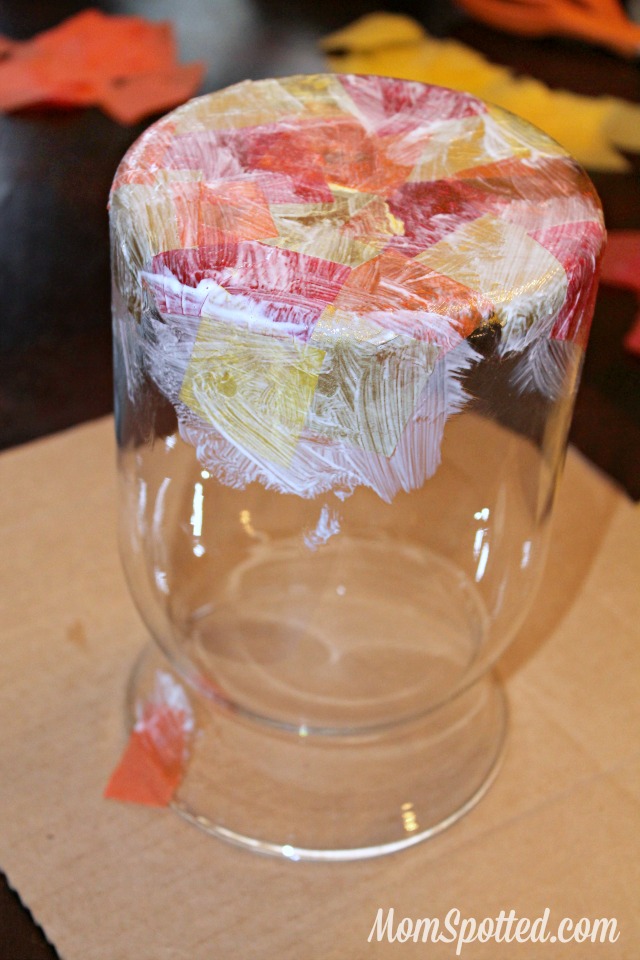 Gavin really enjoyed doing this. Just make sure if your child is doing the craft that they don't go over the same piece of tissue paper too many times because it will tear.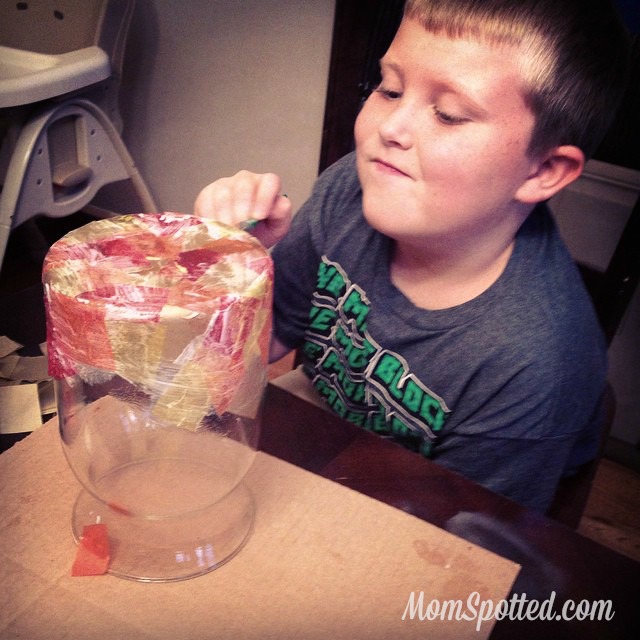 Keep going all the way down until you are about an inch from the bottom and then let it dry. It only takes a few hours. Once everyone was asleep I finished the neck part. We then left it to dry over night.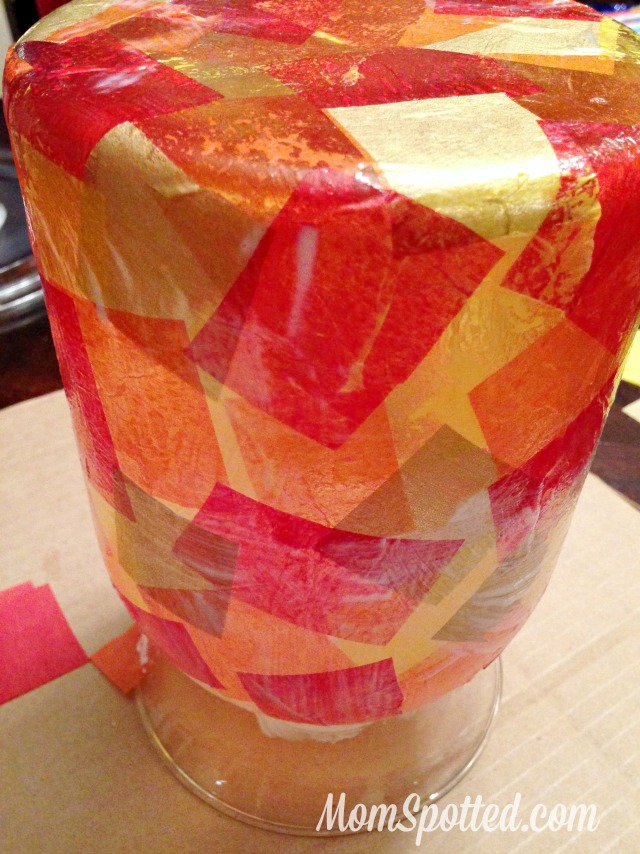 When it's fully dry it will look like this.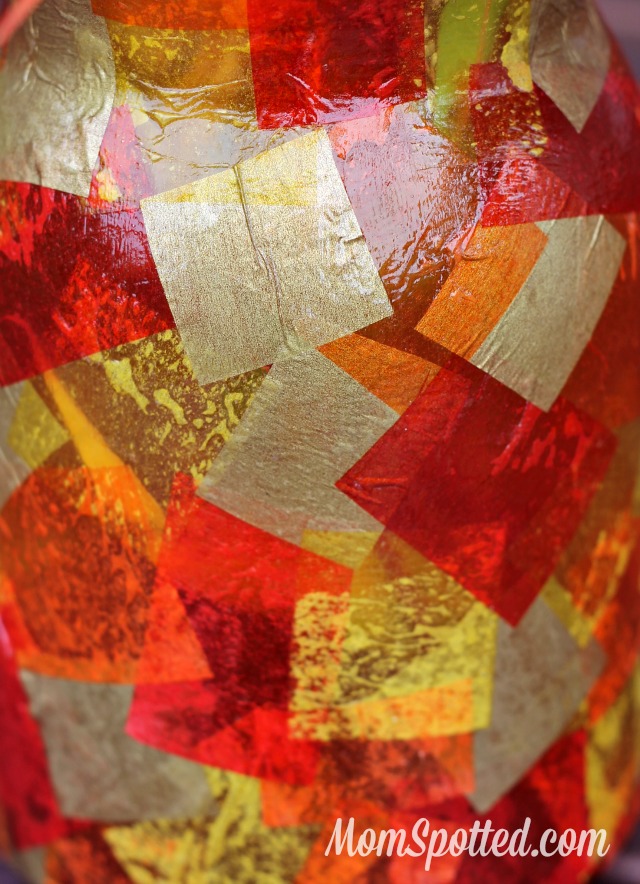 When the sun hits it it's just like stained glass! It's so pretty!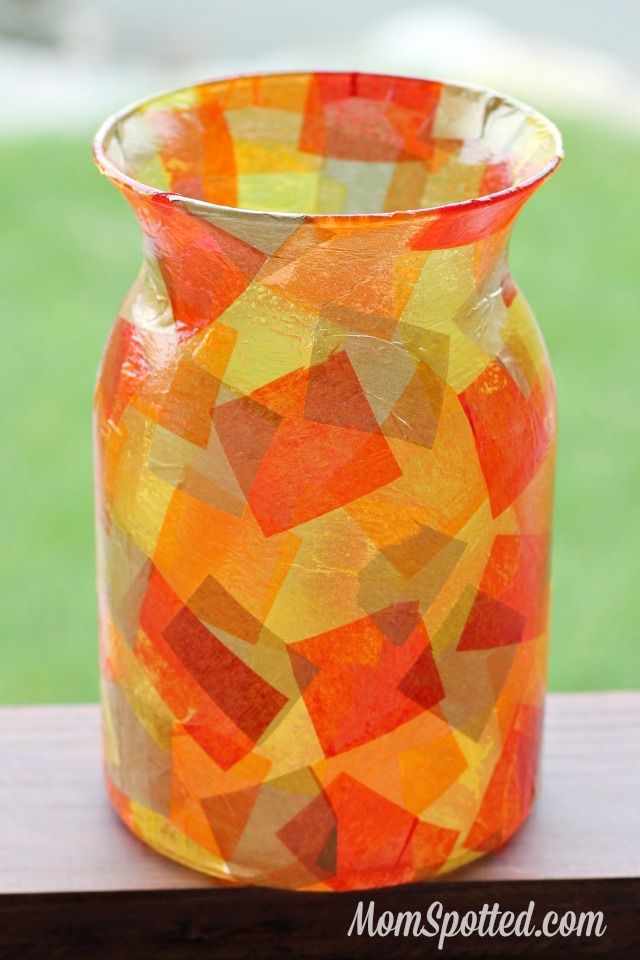 You can see how we just brought the tissue paper just over the edge of the top and then stopped. This leaves the inside still perfect for use.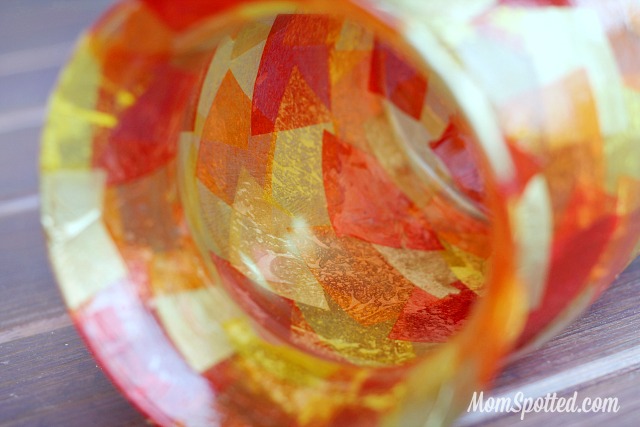 You could put a candle inside or make it into a vase.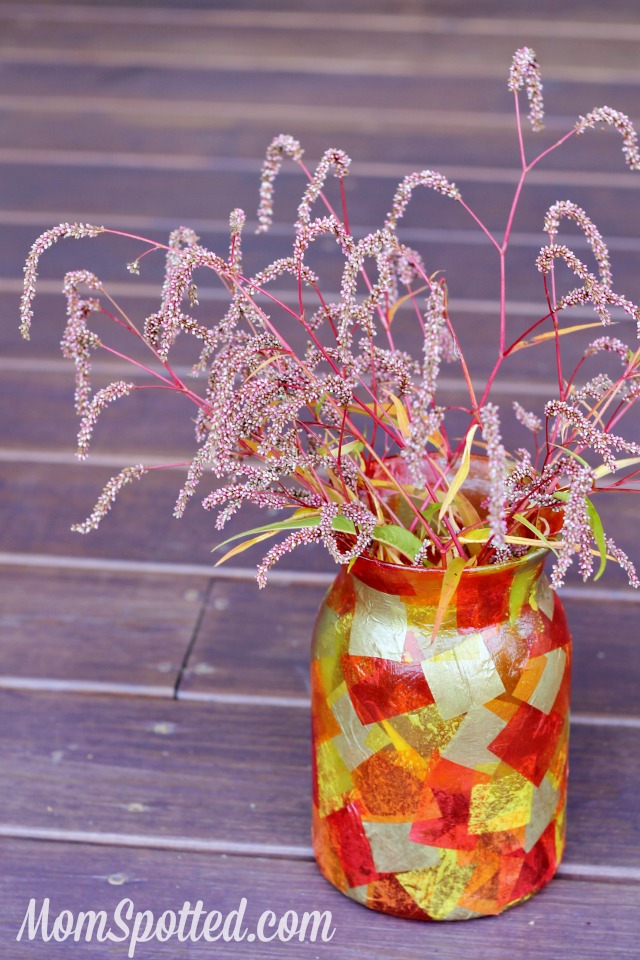 These would make a fun craft up upcycle old glass you no longer want or need or make them and give them as gifts! I know the grandparents would love a hand made gift like this from one of the boys!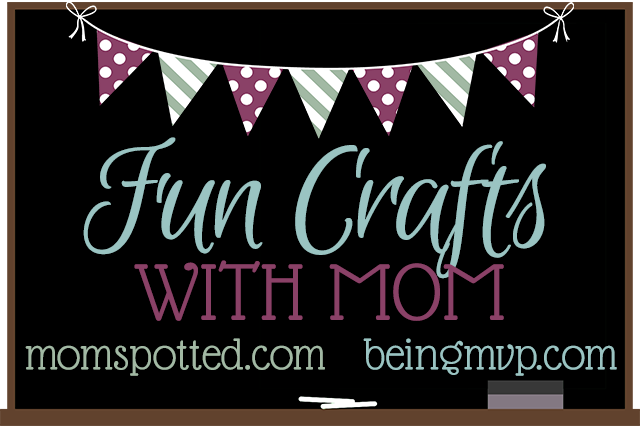 Every Monday we want you to come and link up your latest craft you made with your kids and share here! Now head on over and check out Being MVP's awesome Glitter Lego Crayons.