I'm a huge Shutterfly fan. I make a monthly purchase and I've been pretty good about getting my photos printed since Sawyer was born. I'm always checking out what they have to offer for family gifts and products for myself. I love what they can do with my photos and the quality is always amazing! My iPad case was getting old and worn and I wanted to replace it. I saw they made these awesome personalized covers with all these different options on arranging your photos I knew I had to make one! So, when I was offered the opportunity to order one I jumped at it!
The code I received was for any cover. Shutterfly sells covers for iPads 1,2,3 Air, and mini. I loved the Collage Squares and loved how all but one images to make it with were all square meaning I could use all my Instagram photos. I love love love how Shutterfly lets you upload your photos from your Instagram account because it makes using all my favorite photos super simple!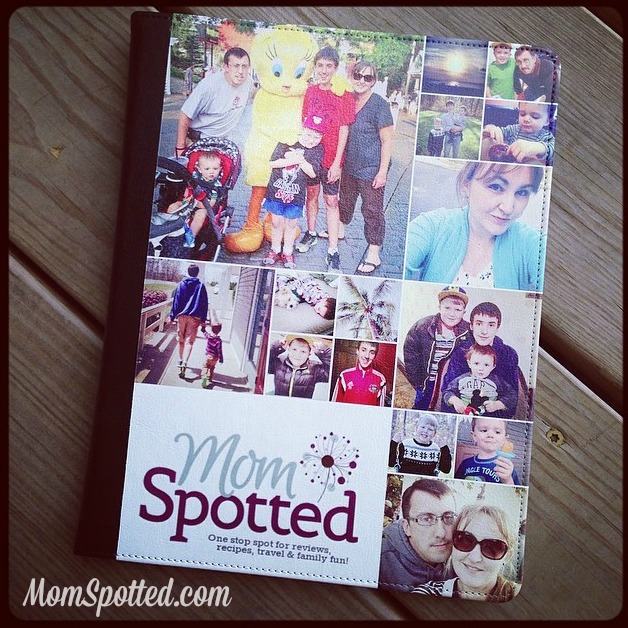 I actually played with the design over and over again, changing pictures in and out. I always bring my iPad on blog events and really wanted to make sure that it didn't just represent me personally, but professionally too! I loved how my logo fit and I was then able to use the same photo I used on my business card along with my whole family on it. In the end it was perfect! When it arrived in the mail I was thrilled. The description doesn't state what material it is but it's nice like leather. The quality is amazing!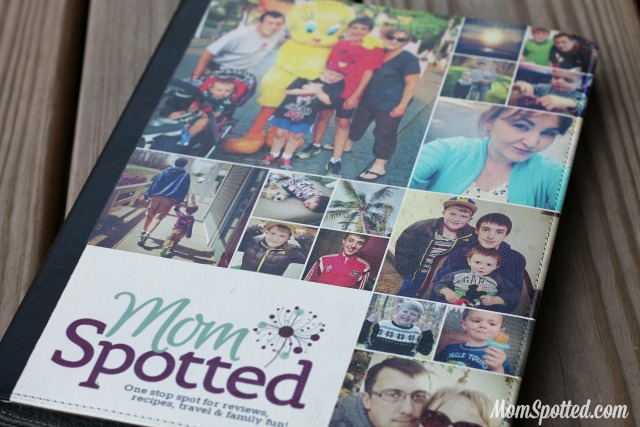 The photos and the bright colors all transferred beautifully. Even the colors of my site stayed true to color. The stitching along the edges is done nicely and just makes it feel even nicer. I love that I can still mount it up to watch tv shows. When I traveled to NYC I watched netflix while I worked in my room and this was perfect!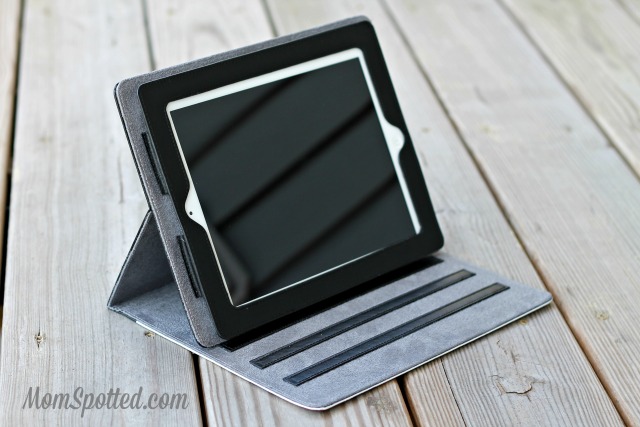 The back is all black and is the same great quality as the front. The case still accommodates the camera and even has small holes at the bottom for better sound too. It has a magnetic closure that works well. It will turn it off and when you open the cover it will turn on on it's own. It even has a reinforced spine for added protection too!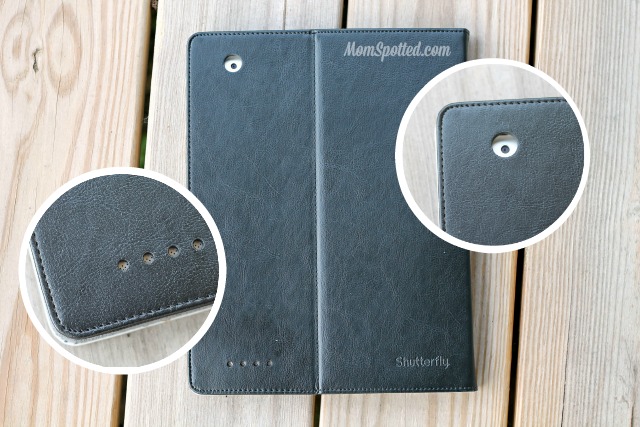 I totally fell head over heels for this iPad case and just adore how it came out! The quality is amazing and I can't wait to gift one this holiday season! The iPad cases only cost a small bit more than the regular cases that can't be personalized! I highly recommend visiting Shutterfly and making your own iPad case!
By the way, if you haven't tried their quality they offer 50 Free Prints to new customers!