I participated in this program on behalf of OshKosh B'gosh and The Motherhood. All opinions are my own.
The countdown has begun. There are less than two weeks until the house gets a little quieter. We're all still trying to figure out where summer went. Right now we're spending time getting our supplies organized and making sure our clothes still fit. When it comes to Gavin buying new clothing is a lot harder than one would think. See for him he really doesn't care about status or brand. The only thing he cares about it how it fits and makes him feel. Many stores he won't even consider clothing from because one piece of clothing bothered him so much. Luckily, one store (and the only store!) I can count on him walking away with a good chunk of clothing from is OshKosh.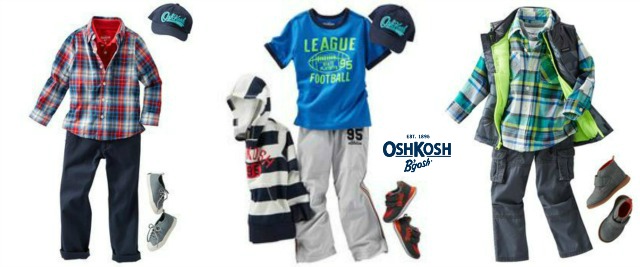 If you're shopping for a girl, don't worry they have lots of styles that are a perfect match of fashion meets comfort. Easy outfitting, mix and match, print and patterns, and fresh accessories make it a one stop shop. They even have three colors of sparkly leggings this season! Since I'm a mama to all boys I don't get to drift into that side of the store but I can tell you what I saw was cute!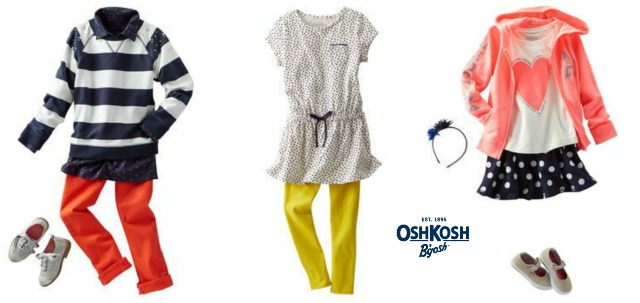 Now when it comes to the boy's side I got it down, but in truth, OshKosh makes it easy. They have lots of options that perfectly mix and match and as far as comfort goes they get an A+. They even inspired me to start an OshKosh Back-to-School Pinterest board!
If you haven't stopped into OshKosh yet you need to get there soon! The sales are unbelievable right now and they won't last forever! From great sales, coupons, and doorbuster deals you can bet that you can get everything you need in one place.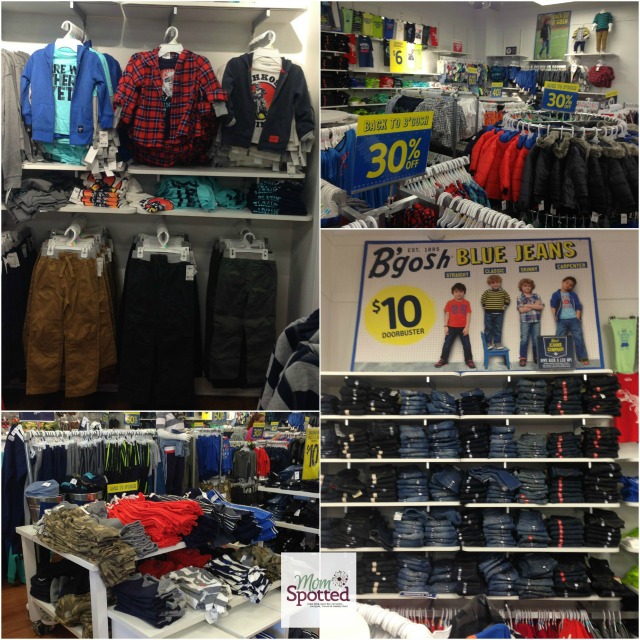 Right now you can also help others too when making your purchase! OshKosh is running their B'gosh Jeanius Campaign where you can donate a pair of new jeans or make a cash donation that goes towards a great cause! What's that cause you ask? Well, they've partnered with KIDS and Donorschoose.org to help local kids, teachers and schools thrive! Don't wait too long because it already started and ends September 17th! Oh! I should also mention that OshKosh will match all denim donations with another item of clothing and all cash donations will be matched, up to $50,000!!!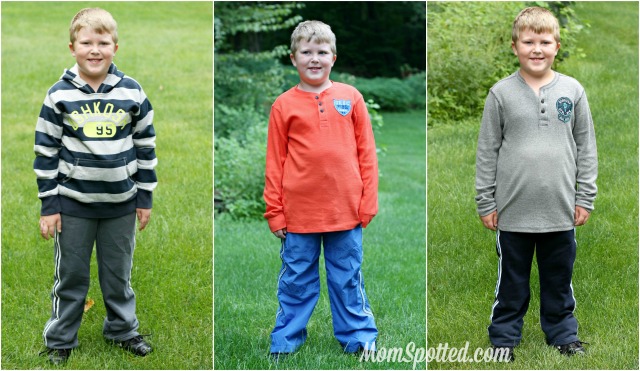 I knew when we were at the store we had done well. I just didn't realize how well. For under $100 I was able to get Gavin 4 pairs of pants, 2 shirts, and 1 sweatshirt. We also were able to get Sawyer two pairs of pants too! I lLove that they have sizes all the way up to size 12 so I can shop for more than one of my boys at once!
Normally finding Gavin clothing can be rather stressful. If you have a child with sensory issues you totally understand where I am coming from. Sometimes you can try on a million things and not a single one works. The clothing can't just fit but it has to fit perfectly. There can't be any tags that rub his back and the emblems on the clothing can't leave him scratching. Things that myself or my other kids wouldn't even notice he notices a million times over. When he's at school or playing with his friends the last thing I want on his mind is that he's uncomfortable because his shirt makes him itchy or his pants are poking him.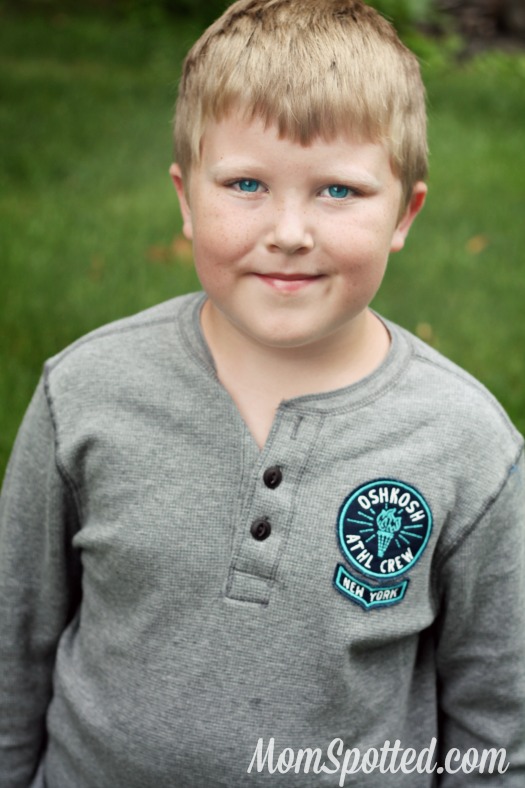 Gavin is so happy with the pieces he picked! We're both loving all the fun, bright colors that OshKosh is known for! OshKosh has outstanding value on quality clothing so I know not only will they last for Gavin but I can still pass them along to be worn again! If you haven't tried OshKosh before my TOP PICK that you must try is their wind pants. Three kids later they have never disappointed me. The fact they are lined makes them perfect for our cold New England winters too!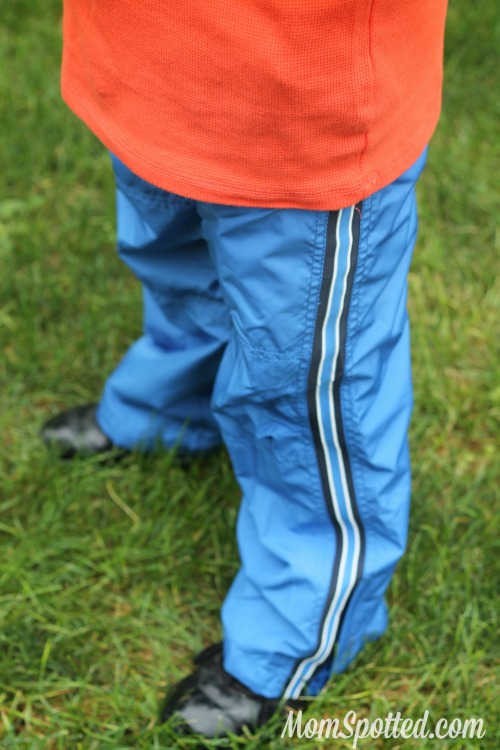 I want you to be able to save as much money as possible on your back to school shopping too so here is a 25% off coupon you can use on any purchase $40 or more. You should note that it can't be used on clearance or doorbuster items. This coupon can be used online or in store! If you have a smartphone simply show them the coupon and that will work! Outlets will accept them too!

Have you finished your back to school shopping yet?