This shop is part of a social shopper marketing insight campaign with Pollinate Media Group® and Office Depot, but all my opinions are my own. #pmedia #inspirestudents http://my-disclosur.es/OBsstV
Even though we are one of the later states to go back to school to school I still feel like summer is just starting. Instead we're buying school clothes and supplies and getting the boys all ready to return to school in just over a week. This week the teachers head back to school to set up their classrooms and I thought I'd share a helpful product I love in mine that could make a fabulous teachers gift.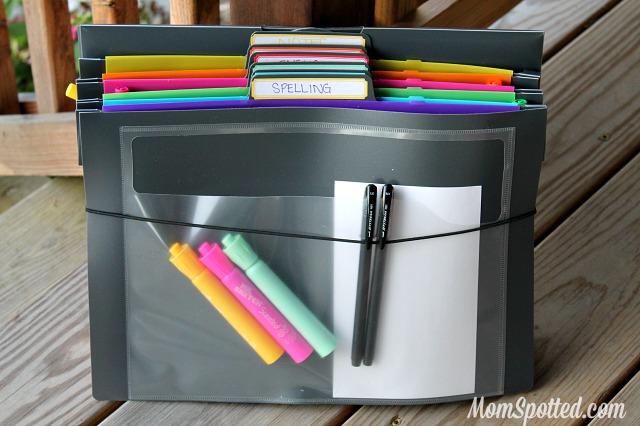 Several of my friends are teachers and you want to know what I see all the time? School work going back and forth from school and home. They might get to go home a little earlier than the average job but I promise you they work at home off the clock all the time. Here's a great gift idea to help the commuting back and forth a little easier.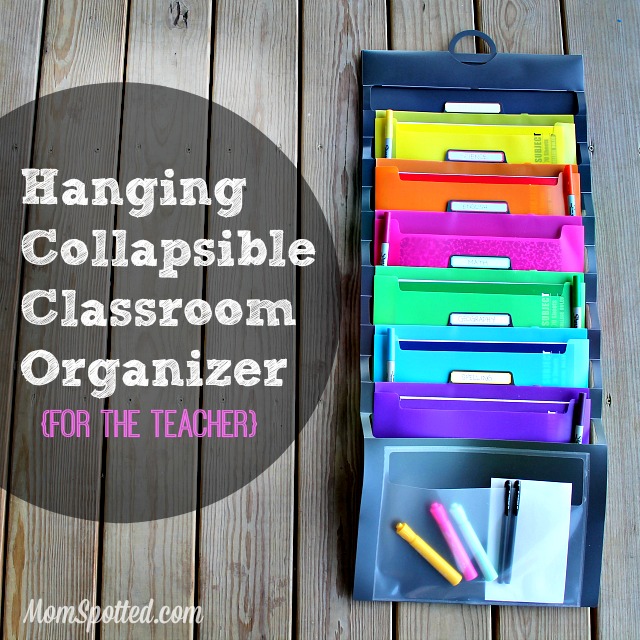 Supplies are pretty minimal. I already had the Cascading Vertical Wall Organizer so I just needed some labels and my favorite writing instruments.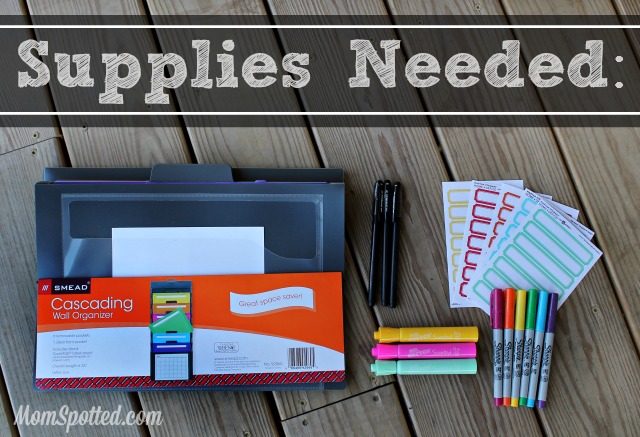 I love to color coordinate so I did my best to keep each color together. I gave each folder a coordinating notebook and Sharpie marker.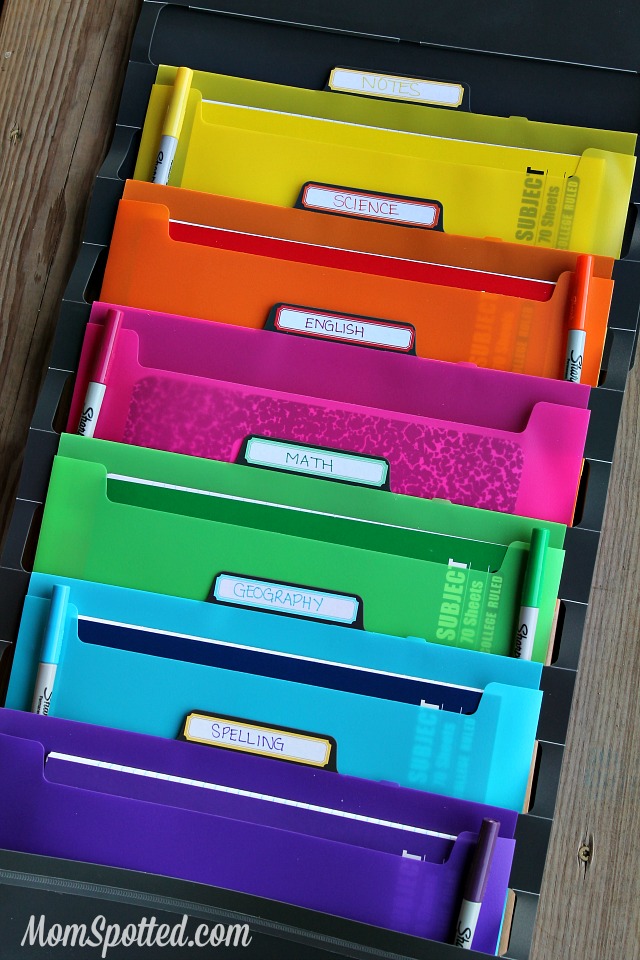 The bottom which also becomes the front pocket I put in a few more of my favorites. Some pens from Uni-Ball, some back up labels, and some Mr. Sketch markers.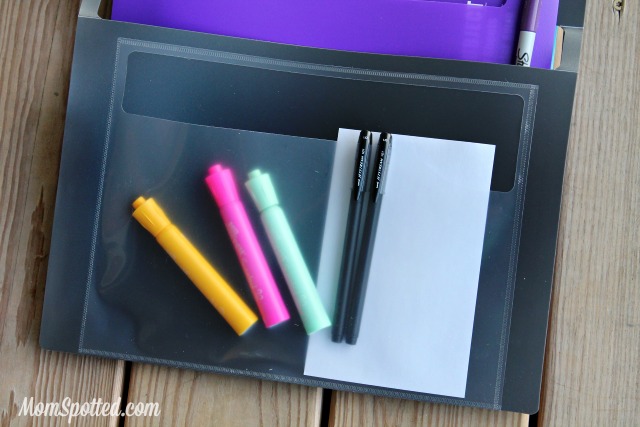 I got a great deal at Office Depot on all the pens and markers! Right now they have a Save $5 deal when you spend $20 on PaperMate, Expo Neon Window Markers, Sharpie, Uni-Ball, & Mr. Sketch (while supplies last). Plus, many of them were individual sale too. Select PaperMate Flair 4pk's are $4, Sharpie 12CT Asst Fine & Ultra Fine Asst. are $6, Sharpie Dozen Box Black Fine & Ultra Fine are $6! Don't forget to sign up with their Rewards Program while there too!
When I saw the Mr. Sketch markers I knew I just had to have them! I actually grabbed more than one pack because I knew my kids would definitely want to use them! Does it really get any better than smelly markers?
I love how it came out. I shared it on the wall on my Facebook page and all I used was a thumb tack to hold it up. I love it! I especially love how bright and colorful it is! I could also make it the days of the week with resting Sunday's. Put each day's assignments and responsibilities in each one. It easily supported the weight of everything. I'd probably try to make the hook prettier than a tack but we're actually getting ready to paint.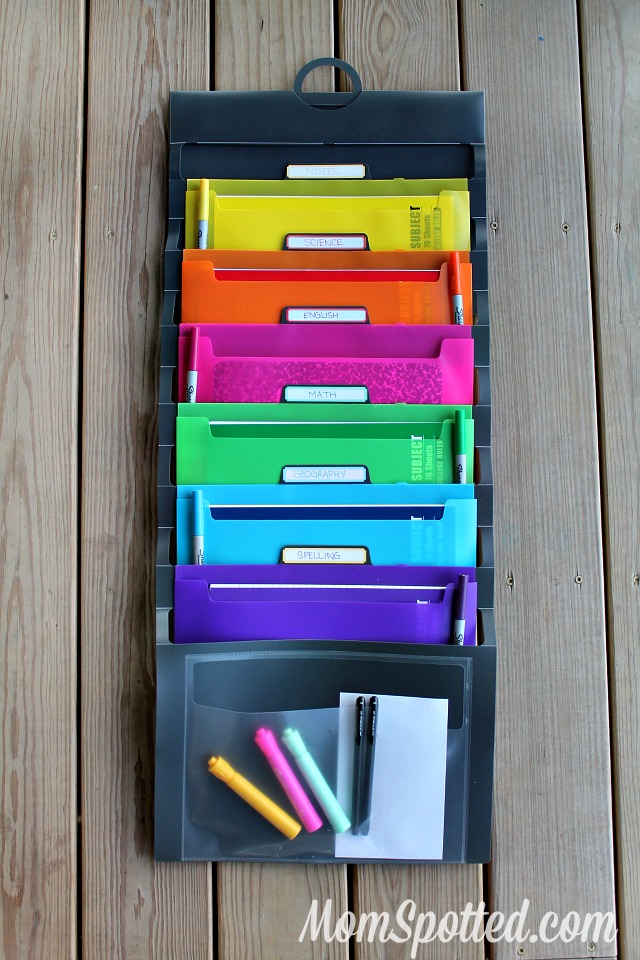 You can take your gift one step further and give the gift in a bag for them to travel in. I tried a few I know my teacher friends like best and it fit nicely into my 31 bag. The Lands End medium sized canvas fit but it was a tighter fit. Went in easy but had to be removed a little slower.