You know what I love best about the kids going back to school? The back to school shopping. I love stocking up on all the art supplies we use for the year at the lowest prices possible. If you're a teacher chances are you're spending a lot of time this month trying to balance enjoying the rest of your vacation and digging into classroom preparation. I have a few friends who are teachers and they put a lot of time into decorating and designing their classroom. Did you know that you can make a lot of the supplies and decor with your Silhouette?
The CAMEO and Portrait are ideal tools for teachers and students alike and are used at all levels of education – from preschools to universities. The practical applications are nearly limitless. Whether it's a poster for a presentation or props for a play, Silhouette electronic cutting machines can do that and much more. With so many uses, just imagine what they can do for your classroom.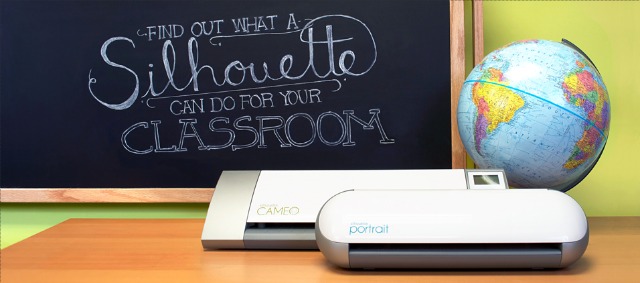 Did you know that if you're an educator at any level, or if you are a licensed non-profit, you can qualify to purchase Silhouette products at an educator discount for use in your classroom and/or curriculum? Simply enter the name and location of your school or institution and attach a copy of your teaching certificate or 501(c)(3).
As a mom of three boys we have a fair share of projects going on around here. I'm so excited to be getting to finally set up and design my craft room! The ideas running through my mind on what to make are already starting to pile up! Johnny my oldest (going into 8th grade) loves to use them for school projects like the science fair and of course come birthday's they are so useful in all the decor! Think of all the cute cupcake toppers you can design for the classroom parties!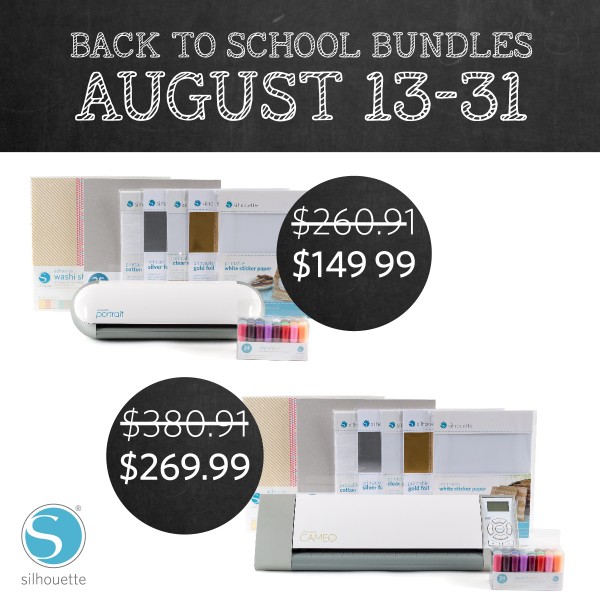 When making your purchase make sure to use PROMO CODE: SPOTTED at checkout to receive the discounts. Orders over $25 even come with FREE SHIPPING! So stock up on all your supplies and extras now too!
*Offer ends August 31st, 2014 at 11:59 PM Mountain Time (MDT). May not be combined with any other offers or discounts. Discount valid only at silhouetteamerica.com. Shipping from silhouetteamerica.com is available within the United States and Canada only. Limited to stock on hand. Rain checks not available. Shipments made outside the United States may be subject to import duties, taxes, and/or customs fees which may be imposed by your local government when you receive your package. You are responsible for paying any additional charges for customs clearance.