This is a Sponsored post written by me on behalf of LIBBY'S Pumpkin. All opinions are 100% mine.
The warm weather finally rolled in here with a bank and with it comes my love for being outside and entertaining company. I like things that are super easy, don't take much time, and can be made the night before. I also heard recently that pumpkin can reduce the fat in some of our favorite recipes, which I thought was pretty cool. It also meant I wanted to try to find a way to use it in a go to dessert.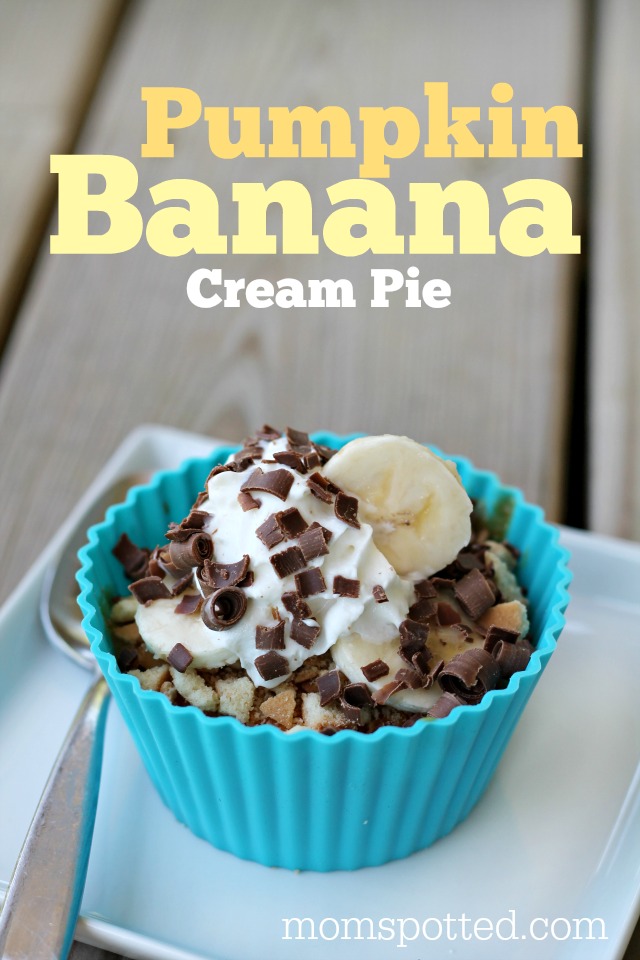 I have been trying to do things lately that are more single serving related where I can just make one for everyone and call it a day. I love pies but I'm afraid of crust so I thought I'd combine the two and put together this recipe. Here's all the ingredients you'll need.
Small box of Vanilla Wafers
1 package of Banana Cream Pudding, Instant
2 Cups Milk
2-4 bananas
1 Hershey's Bar
3/4 Cup LIBBY'S 100% Pure Pumpkin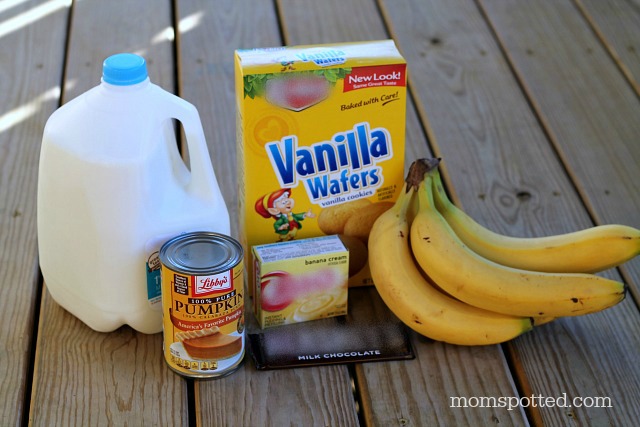 I used these bright & cheerful Casabella 4″ Large Silicone Muffin Cups and they worked great. In the bottom place three Vanilla Wafers in each one.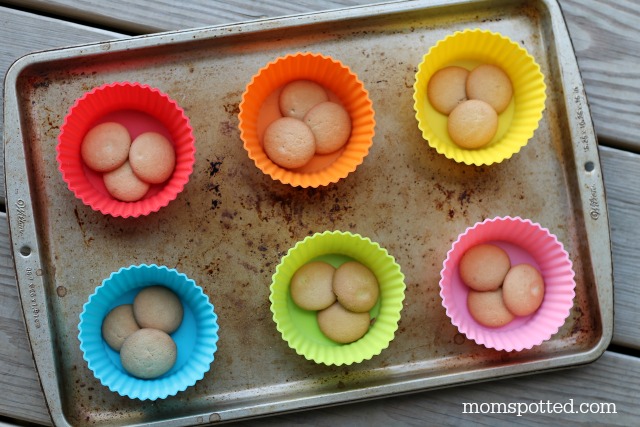 Take banana cream pudding and milk and make pudding as directed. Then grab your LIBBY'S 100% Pure Pumpkin. If you haven't used this before you might be intimidated. I'm not going to lie when I first signed up for all these pumpkin recipes I was nervous. I hadn't used pumpkin much but I'm quickly becoming a fan, as is my family.
Pumpkin is a good source of fiber and a great source of Vitamin A and contains no salt, no sugar, no flavorings or preservatives. -It's just 100% Pure Pumpkin. Check out #PumpkinCan for more awesome pumpkin facts!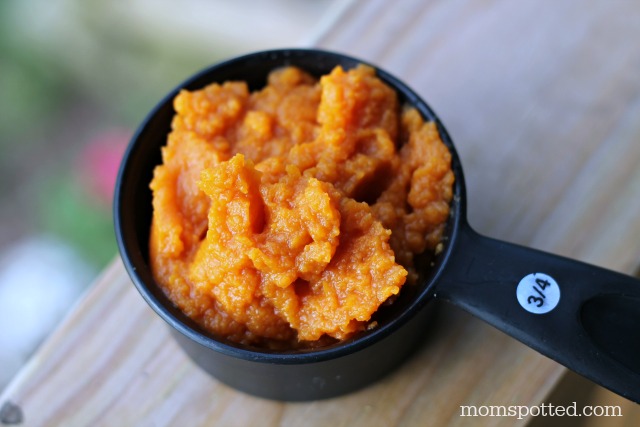 Once cold and firm add the 3/4 Cup LIBBY'S 100% Pure Pumpkin in. Mix well.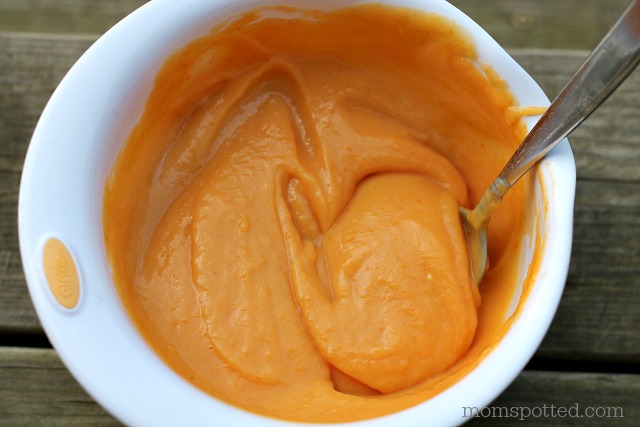 Put a good sized dollop of pudding into each muffin cup. Then place several slices of banana in the middle.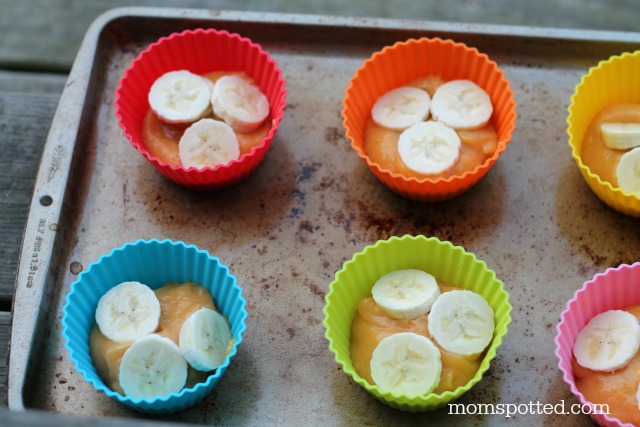 Then add another good dollop. You I had exactly enough to fill all the cups.  Now here is where you can stop if you are prepping these. I made these the day before and then  placed the tray in my fridge until needed.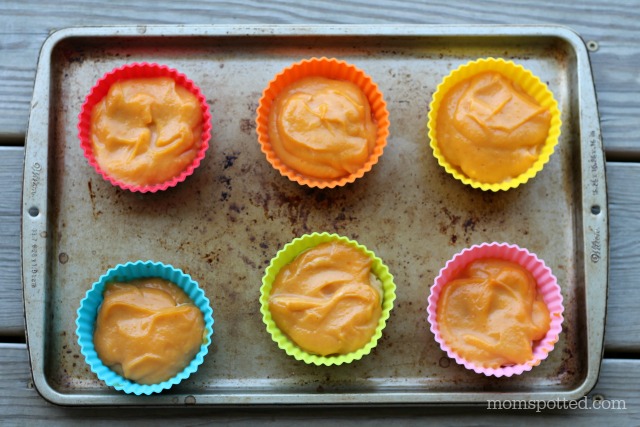 Then when you're ready to serve grab your bananas again and some more of the vanilla wafers. Slice the bananas and then crush up the wafers in a bag. I broke them with my hands. They are pretty easy to crush.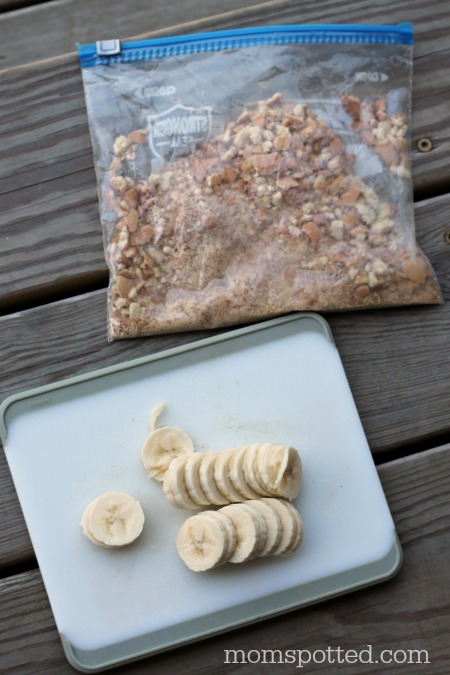 In a small bowl shave small pieces of chocolate from your Hershey bar. I just use a simple vegetable peeler down the long thin side.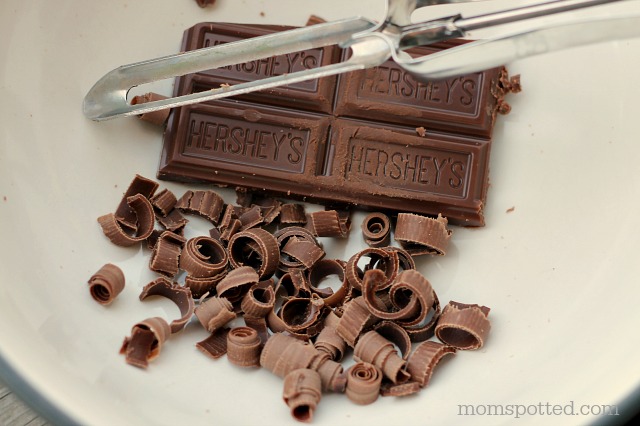 Sprinkle crushed wafers over the pudding. Then add more banana slices.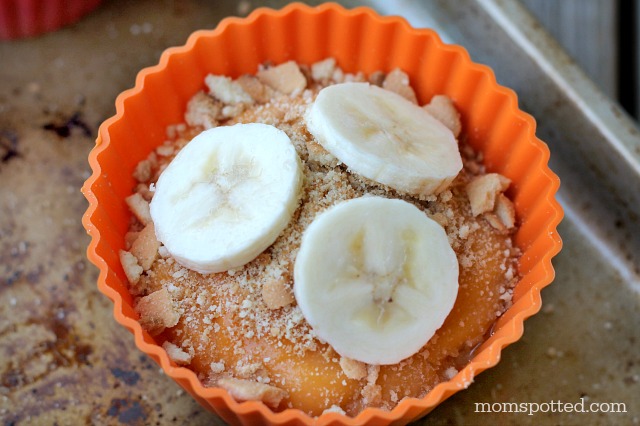 If you want you can add some whip cream in too, then sprinkle with chocolate shavings. I used another banana slice to decorate and it was the perfect touch.
These were super tasty and while you could definitely taste the pumpkin I actually think they were BETTER because of the pumpkin. I'll definitely be making these over and over this summer! So good!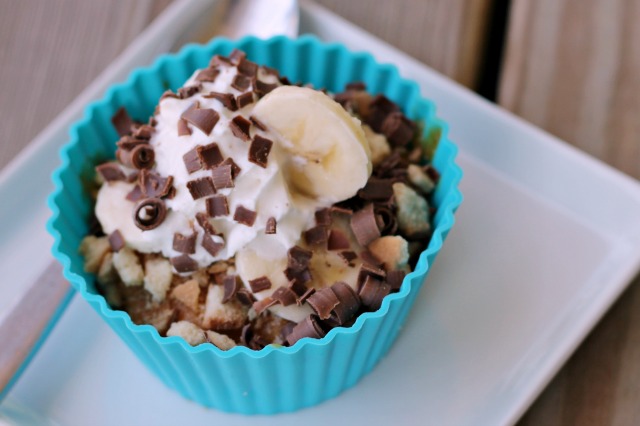 You can also stay in the loop by following LIBBY'S Pumpkin on Facebook, LIBBY'S Pumpkin on Twitter, and LIBBY'S Pumpkin on Pinterest!