We do a lot of road trips as a family. Here in New England you can cross through states in no time and visit a long list of amazing beaches from Maine to Connecticut. As a family of five no you can imagine the amount of stuff we have to pack away in the back of our van is rather extensive. We try to make sure we only bring what we need and make the most out of the space we have.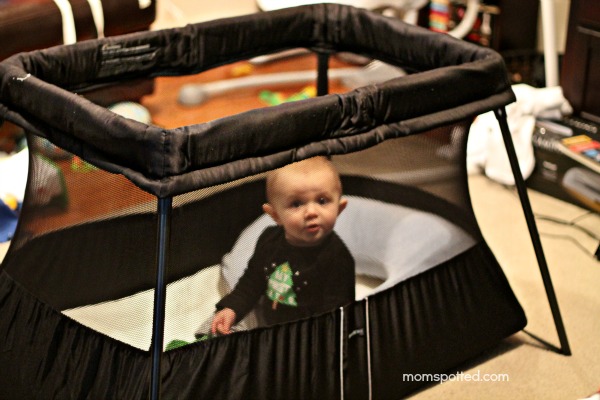 When Sawyer was a baby we started using the BABYBJORN Travel Crib Light 2. We loved it instantly with how easy it was to use and take with us. Over the winter it ended up being a staple at Grandma & Grandpa's house for sleepovers. They've had other playards with the other boys and they always found them incredibly frustrating. I know I've fought trying to get rails down one too many times. With this travel crib you'll never experience any of those frustrations again. In fact they just made this already perfect travel crib even better.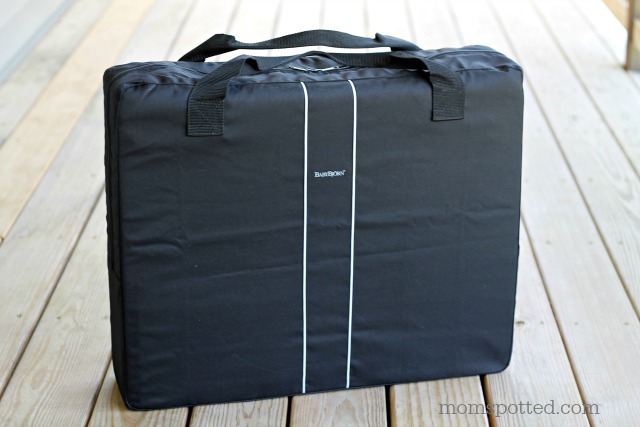 The BABYBJORN Travel Crib Light is really great for transporting. It's square shape helps it stack easily with your other luggage and the thick, durable handles make it easy to carry even when your hands are full. It only weighs 13 pounds! To have an idea of just how thin this travel crib folds up to here is with my iPhone.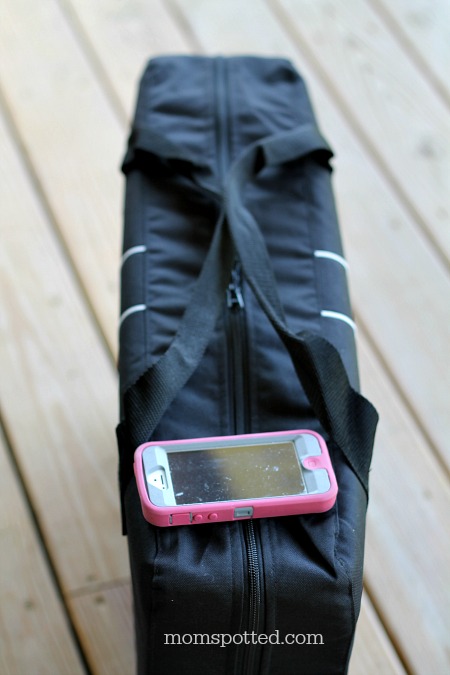 When you open it up it's super easy. You'll find the frame instead the mattress. Just slide it out.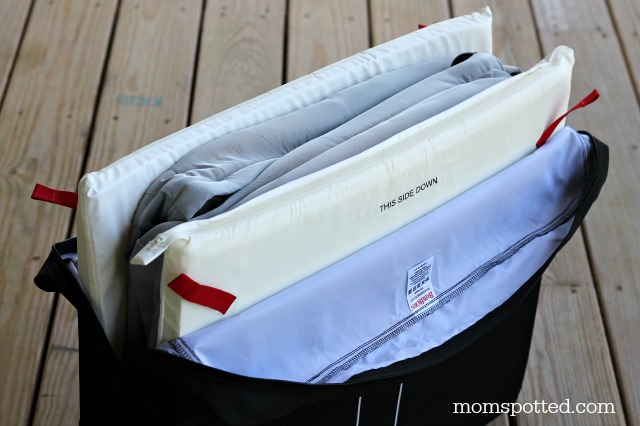 Opening it up is simple:

Once it's unfolded flip it over and then grab the mattress and lay it down. It will tell you which side needs to be up.
They sell a BabyBjorn Travel Crib Fitted Sheet that fits the mattress perfectly for easy washing.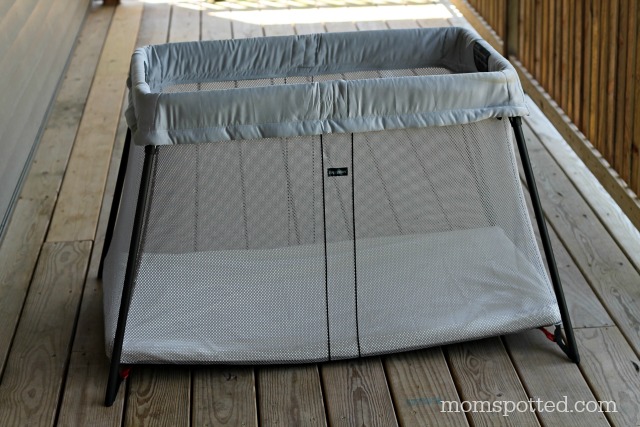 Now to make this travel crib even safer by making it so you can secure the mattress to the legs of the crib. It's simple to do and the sheet doesn't interfere at all. This is helpful to keep little curious ones from trying to pull out the mattress.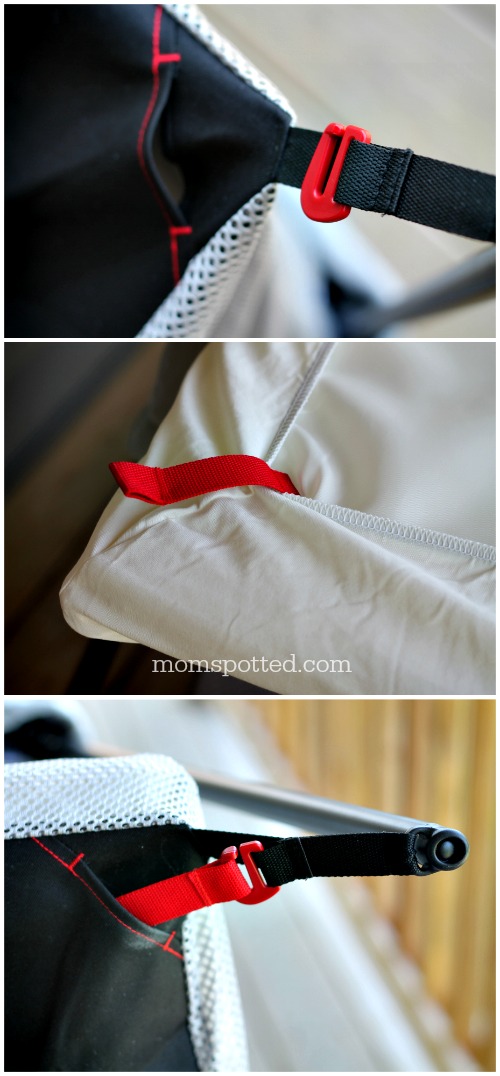 Even though Sawyer is a very tall two year old he still fits well in this travel crib. It's high enough where I am not worried he'll be climbing out and long enough where he isn't going to be forced to curl up. It's the perfect sleeping space for his home away from home.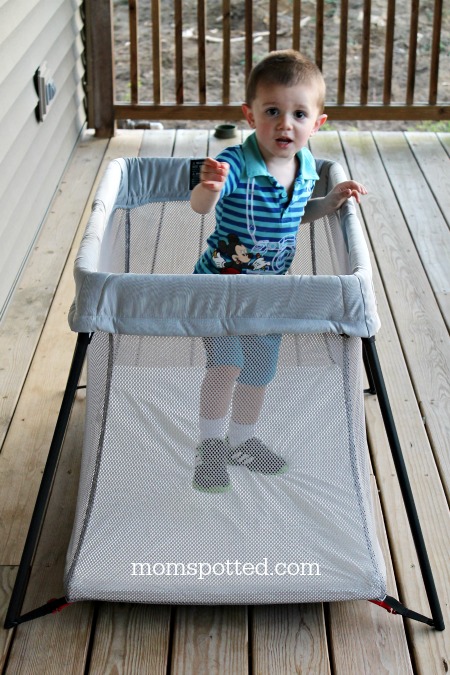 The BabyBjörn Travel Crib Light also has the JPMA Certification Seal as this product has been sample tested to the highest category specific standards established by ASTM, through annual independent laboratory testing.
The BabyBjörn Travel Crib Light is available in both black and silver (both shown above) and can be purchased from most of your favorite baby shopping stores such as Babies R Us, Target, and Amazon.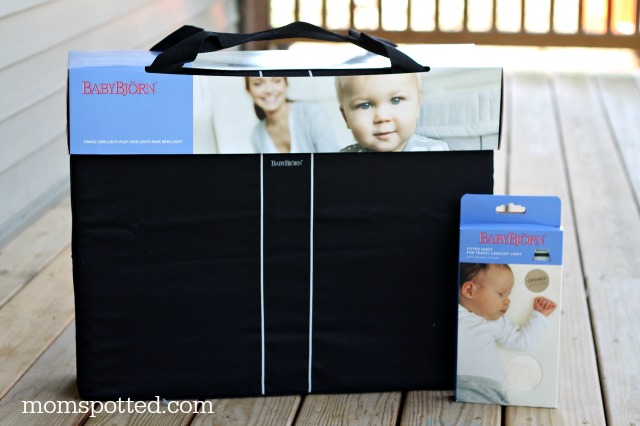 Right now one (1) Mom Spotted readers has the opportunity to win ONE (1) BabyBjörn Travel Crib Light & Sheet!!! To enter use the Rafflecopter form below. Good Luck!
a Rafflecopter giveaway

Contest ends 6.30.14 at 11:59pm. For Official Giveaway Rules click here. U.S. Residents Only.