It's no secret that I fought the idea of getting a dog but since then the tables have turned and I'm just one big ball of mush when it comes to my furbaby. See, he's now part of the family and there isn't anything I wouldn't do for him. I'd like to believe there isn't anything he wouldn't do for us either. We want to make sure we take the best care of him so he can stick around as long as possible. Just like us humans dental health is important to dogs!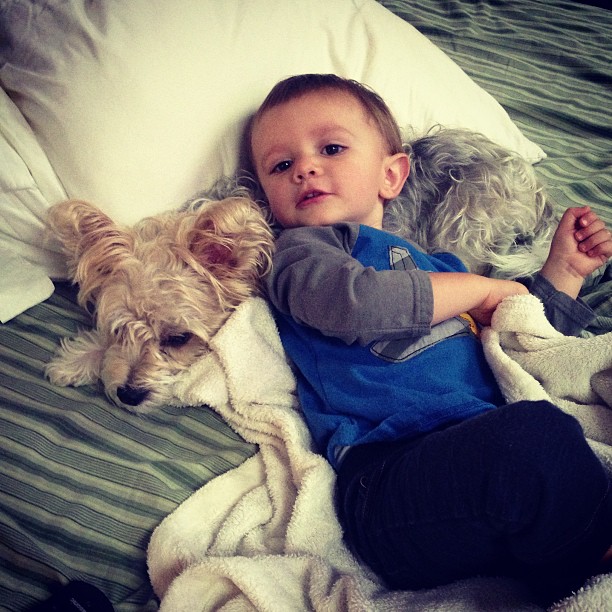 When we first took Charlie to the vet they told us we needed to give him regular oral care. When they handed me a slip of their fees I almost fell over and thought there has to be a cheaper and easier way to help keep his oral care up to date without breaking our bank book at the same time. Taking care of your dogs teeth has never been easier thanks to Milk-Bone® Brushing Chews.
Not only is this a super easy way to help clean your dogs teeth but they'll see it as a treat. We give Charlie his Brushing Chew right at bedtime when we put him in his crate for the night. He runs right in and looks up excited and waiting and each night I walk away to him happily chomping away.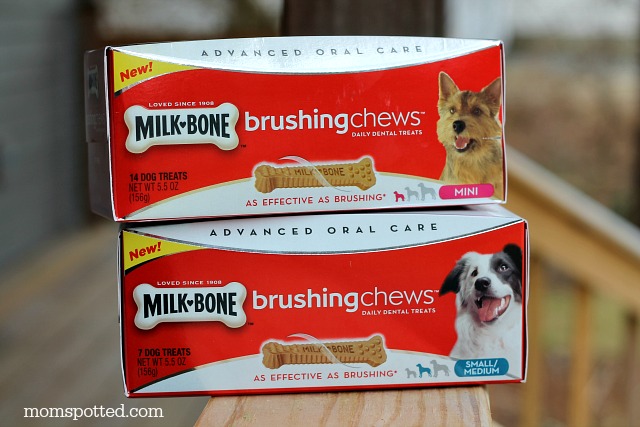 When fed daily, Milk-Bone® Brushing Chews are clinically proven to be as effective as brushing your dog's teeth twice per week based on the reduction of tartar build-up and bad breath. Not only that but they feature a specially designed 75 degree twist that helps the brushing nubs reach down to the gum line, even cleaning hard-to-reach back teeth. They are so effective that they have earned the trusted Veterinary Oral Health Council's (VOHC) Seal of Acceptance, similar to the American Dental Association (ADA) seal seen on human dental products!! How cool is that?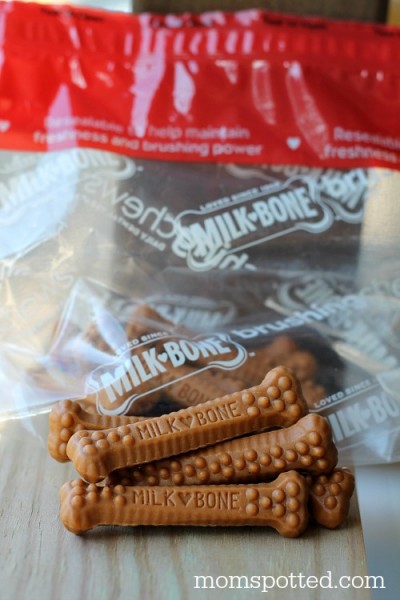 Right now one (1) Mom Spotted readers has the opportunity to win a $25 gift card and mini and small/medium varieties of Milk–Bone® Brushing Chews™. To enter use the Rafflecopter form below. Good Luck!
Contest ends 5.28.14 at 11:59pm. For Official Giveaway Rules click here. U.S. Residents Only