"I participated in an Influencer Program on behalf of Mom Central for Dove. I received a product sample to facilitate my review and a promotional item to thank me for participating."
Lately I just can't get enough time outside. It's killing me really because I'm not getting the things done that need getting done. All I seem to find myself doing is running around my yard playing with my kids, hitting the bike trails, and planting all my flower and vegetable gardens.
The weather is just starting to warm up and we're just starting to shed our layers. The heat is slowly creeping in and I am often caught off guard with the humidity. I head out in the mornings with Sawyer in pants and long sleeves and by lunch time I'm dying.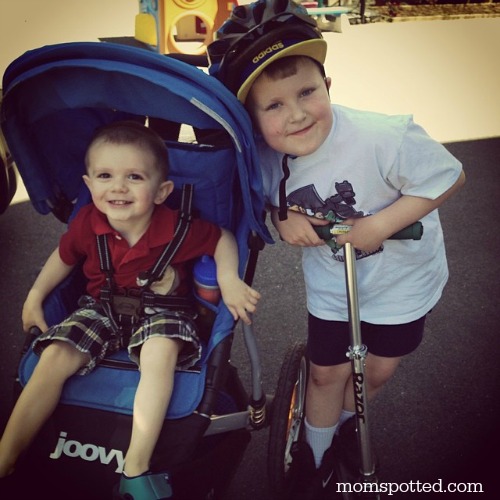 Having super sensitive skin I'm super picky about the products I use to put on it! I've been using Dove products for years and they never further irritate any issues I have going on. With it being summer I'm going to want softer, smoother underarms and needing to shave daily usually gives me just the opposite.  Thanks to Dove® Advanced Care Anti-Perspirant-Deodorant you can feel prepared and confident in your favorite swimsuits, dresses, and summer tops!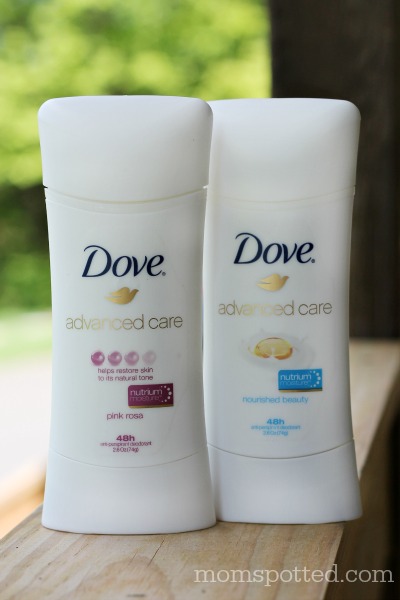 I received two samples of the Dove® Advanced Care Anti-Perspirant-Deodorant. One Pink Rosa and one Nourished Beauty. Both have a great soft, feminine scent. I've been using the Pink Rosa now for about 2 weeks and I've had no complaints. It's the only Anti-Perspirant/Deodorant formulated with NutriumMoisture to provide ultimate underarm care so if my toddler cuts my routine short I know at least my arm pits are soft and smooth.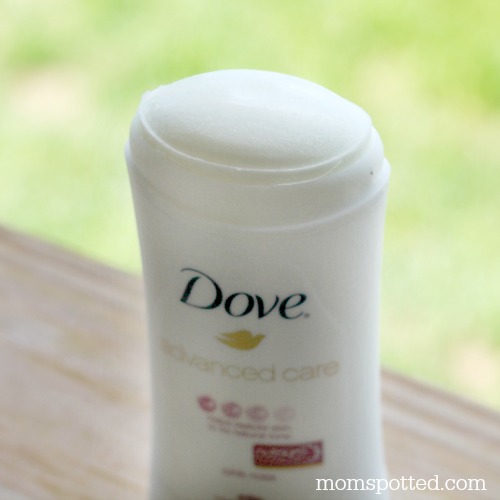 If sweat stains, odor, and white marks often cause embarrassment and anxiety or if you've been tackling dry skin and dread lifting your arm than you should consider reaching for Dove Advanced Care Antiperspirant/Deodorant the next time you're out. You won't regret it!