Charlie loves being outside as much as we do. He loves rolling in the grass and sprawling out for the sun to warm him. If you walk by him he will throw his head back and try to get you to rub his belly as you pass. If one of the kids pass by he will turn into Mr. Crazy Dog and start running laps as far and as fast as his runner will let him.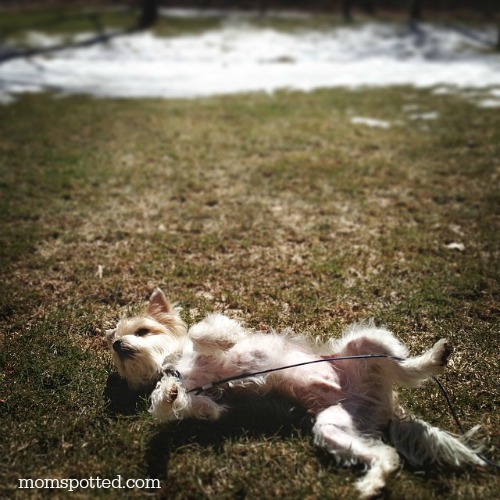 Being outside allows Charlie to interact with more than just us though. When he's running around and rubbing all over everything he's also making friends with all the not so fun things in our yard- like ticks. I've already pulled two off Charlie, two off me, and one off everyone else in our family this year. Ticks carry lots of germs and diseases and the last thing I want one of those suckers to is make one of us sick.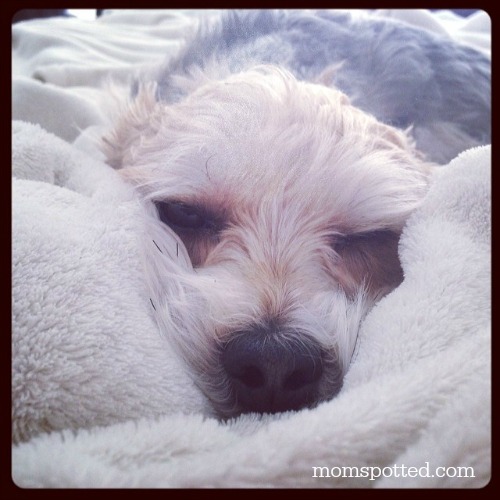 Did you know there are ways to protect your dog with PetArmor® Plus IGR? Ticks are all over our yard. They hide in the grass, the woods, everywhere! Fleas can also be a problem! Fleas and their eggs can live outside in grass, soil and crevices in sidewalks and live inside in rugs and carpets, floor cracks and bedding too! Did you know the fix for your furry little friend takes just 5 minutes a month to keep healthy from BOTH fleas and ticks?
When you shop for PetArmor for your pet make sure you know the following information:
Buy the right product for their pet's species
Know their dog's weight
Consider their dog's age
Don't split tubes between dogs
Only apply 30 days following the last flea and tick application
PetArmor Plus IGR contains fipronil, the No. 1 veterinarian-recommended active ingredient used in FRONTLINE® brand products*. The product also contains Novaluron, an Insect Growth Regulator (IGR) that kills flea eggs and stops the reinfestation cycle.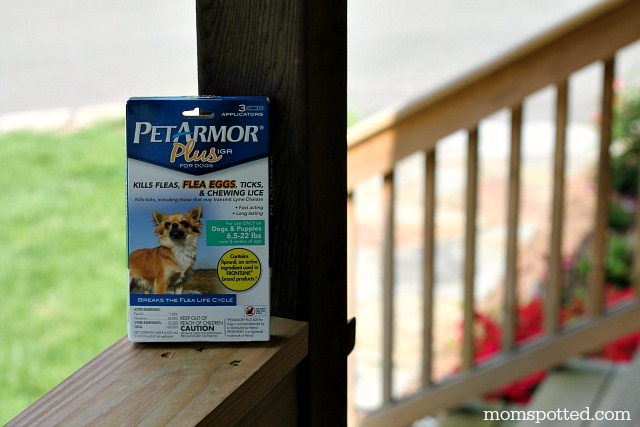 We've been using PetArmor® from day one. If you aren't sure how to apply the medication to your dog here's a video I made last year that can help. You can see it is really simple to apply. If it's your first time ask someone to hold your dog to help keep him still.
For all the latest up to date news, coupons, and information make sure to follow PetArmor® on Facebook and Twitter. Product is available for purchase at Walmart, Target, and most pet stores!