I love an easy dinner. I've been trying to find some great recipes to make on Monday's that I can use throughout the week to help meal plan out my week. I find that when I can prep in advance I actually eat a lot healthier for that week. Of course, since Sawyer is home it is helpful if it is something I can serve him too. This Honey BBQ Baked Chicken Recipe has been a hit and I've made it with other brands but KC Masterpiece® is key. It gives it a distinct, finger-licking good taste that will leave everyone fighting for the last tender!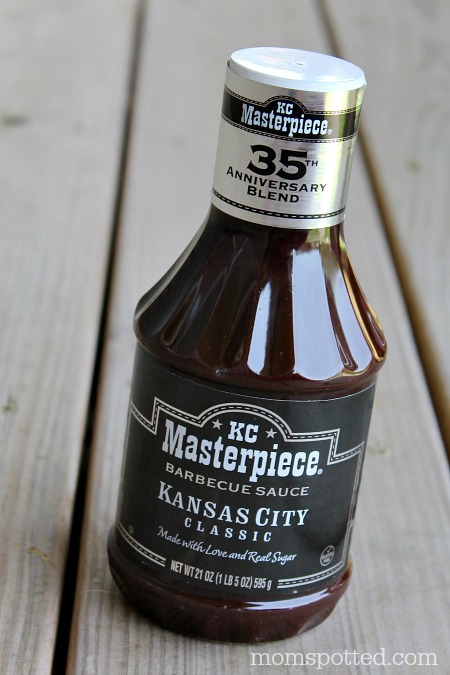 The makers of KC Masterpiece are excited to celebrate the brands 35th anniversary with a limited-edition anniversary sauce. KC Masterpiece® was created by Dr. Rich Davis – a physician and barbecue aficionado – in Kansas City in 1978 and won "Best Sauce" at the first ever American Royal Barbecue sauce competition. In addition, the brand is looking to spread awareness of the anniversary sauce, KC Masterpiece® Kansas City Classic barbecue sauce, which is available in "heartland" markets and pays tribute to the original "Blue Ribbon" blend, through blogger created recipes.
The chicken can be used as the main dish for dinner, set aside in the fridge for lunch, or topped up with a salad like I shared yesterday on my Instagram. This is the tastiest, moist chicken that you'll try! You won't even need dressing on your salad if you try it this way too!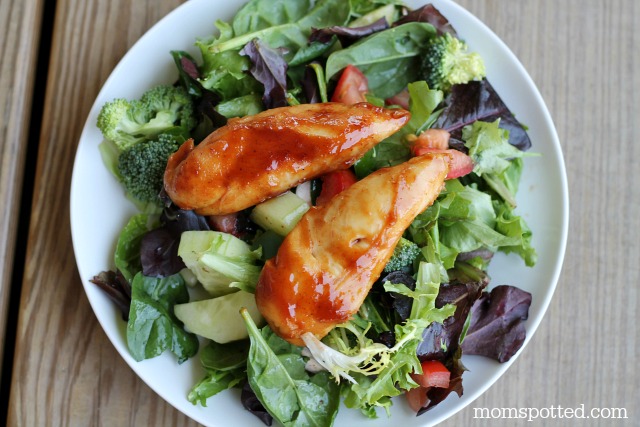 It's super simple to make. Here are the ingredients for our honey BBQ baked chicken recipe:
10 Chicken Tenders
1 Cup KC Masterpiece® Kansas City Classic Barbecue Sauce
1/4 Cup Honey
1 Teaspoon Garlic Salt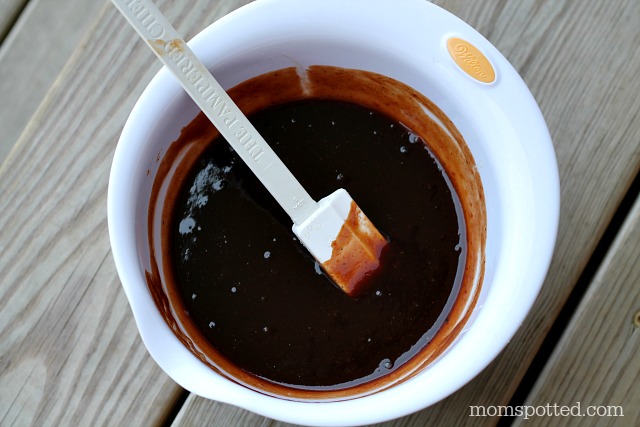 Place it all in a small box and mix well.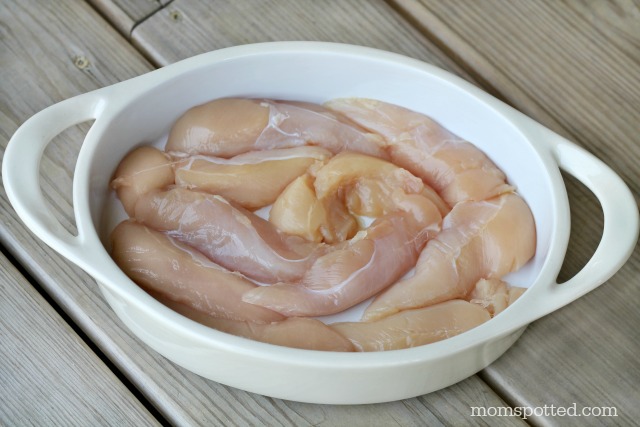 Next lay all your chicken in a casserole dish.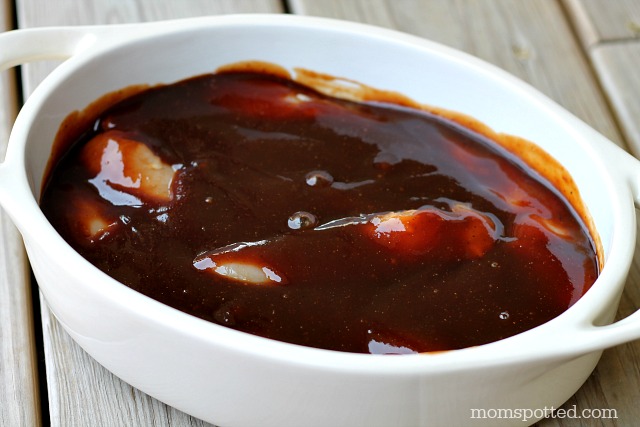 Pour your BBQ sauce mix all over your chicken tenders. I usually take the spoon I'm using just to get it around the edges and under the chicken pieces but don't overlap your chicken. It's okay if it's completely buried in the sauce too. Bake at 400 degrees for 20 minutes or until chicken temps at 165 degrees.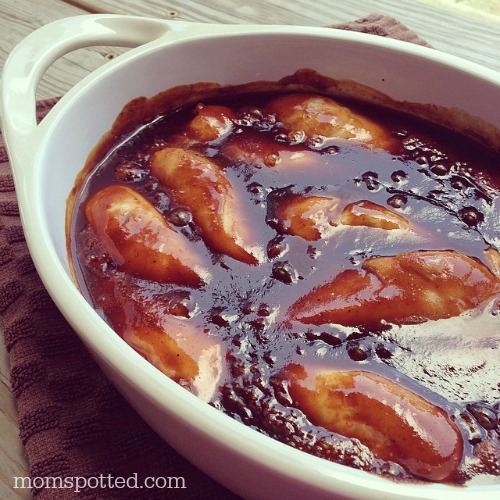 When its done it will be bubbling hot! I find that you'll need to remove a piece of the chicken and then temp. If you temp directly in the casserole dish it won't temp properly and you'll end up over cooking.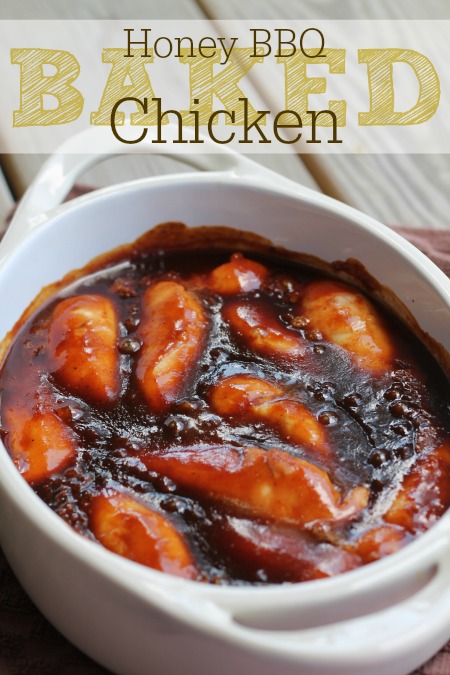 KC Masterpiece® barbecue sauce has been delivering authentic barbecue taste and creating culinary masterpieces for 35 years. For more recipe ideas, tips and tricks visit www.KCMasterpiece.com.
This is a sponsored conversation written by me on behalf of KC Masterpiece®. The opinions and text are all mine.