Two years old has been so much fun. Sawyer's personality has finally come shooting through and he has been able to really connect with his brothers on activities they can play together. The one that has been the biggest hit are his Chuggington train sets! He discovered the show Chuggington shortly after Christmas on TV and we got him a few pieces and he loved them. So when we had the chance to get him a bunch of new tracks we were super excited.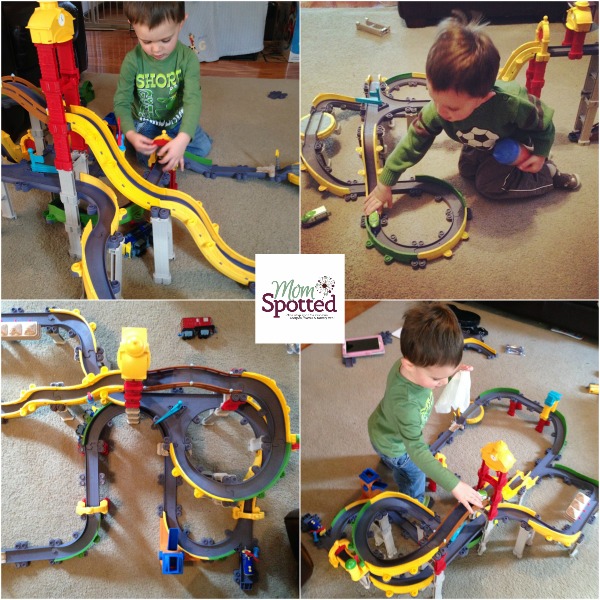 How cool is this play track? This is the Ultimate track consisting of FOUR sets coming together and building New Adventures in Old Town Megabuild Train Track! This set goes up real high and has lots of fun rides down! Your favorite characters will loop around corners and zoom down hills making your children climb all around this set!
The sets used are:
Koko's Old Town Set
Old Town Expansion Pack
Loading Yard Set
Brake Training Set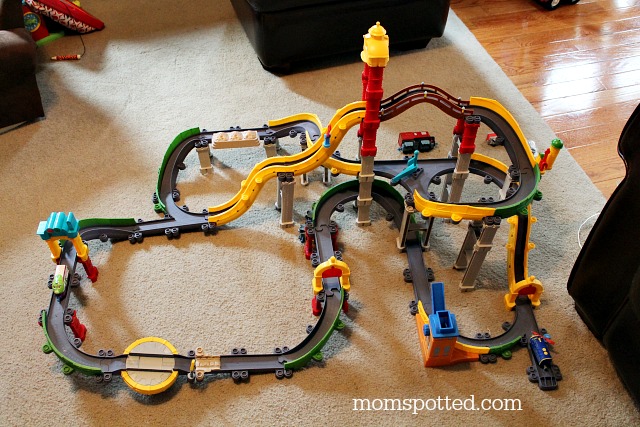 Gavin, my seven year old, was the one who decided to take it out and build. He made the mistake of opening all the boxes and all the pieces out at the same time. If you do this I recommend trying to just pull out the pieces listed since they list them. He was able to make this set in about 20 minutes but now he has made it so many times (since Sawyer loves it so much!) he can make it in about five. Sawyer's favorite part of the megabuild is the big, long hill.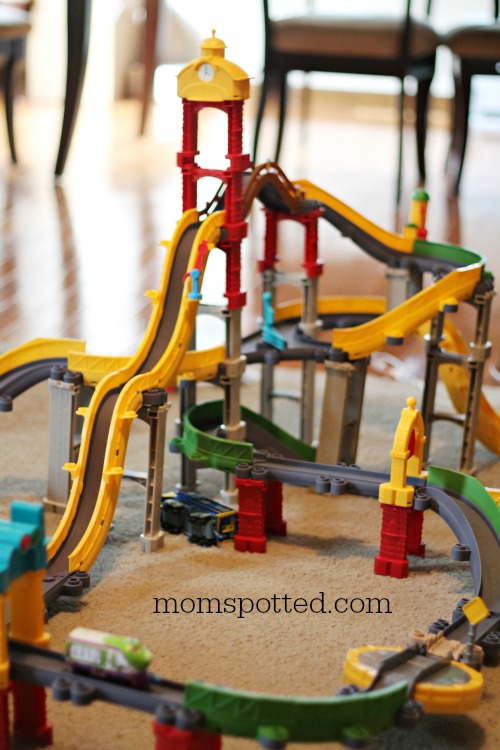 The set is fairly easy to take down and put up for an older child but younger ones might struggle without assistance. Sawyer loves to destroy them when he's done which is okay because Gavin has no problem rebuilding. The set hasn't shown any damage even though Sawyer has been very rough on it.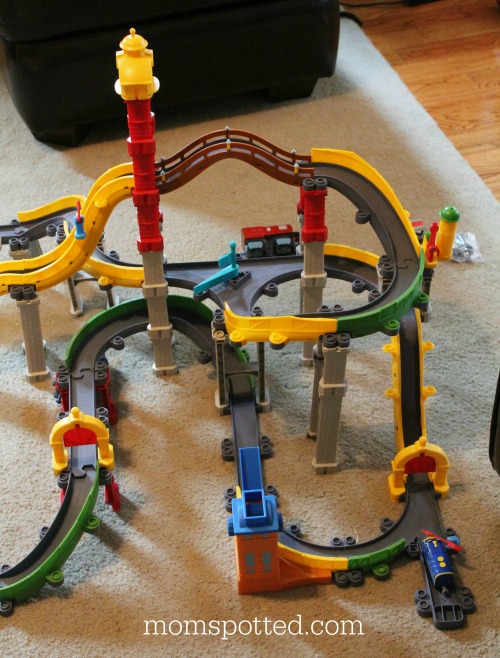 The combined sets came with a total of 4 train pieces. Two Koko's, one Brewster, and a trailer. These are smaller trains so they won't work with the larger traks we own already but these are great for Sawyers hands. Now we just need a few more characters. I wish we had gotten a Wilson instead of two Koko's.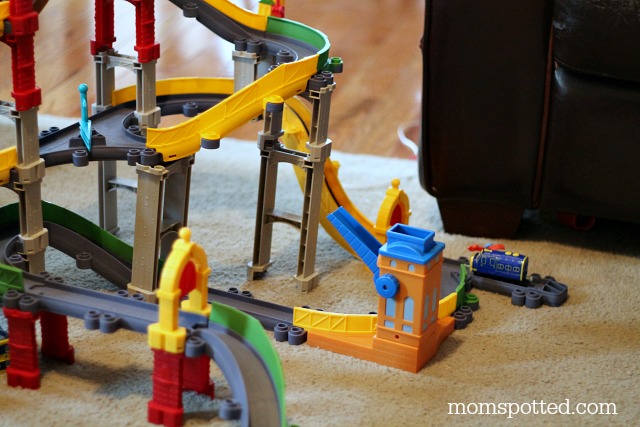 We have had so much fun with these sets! We've really enjoyed the megabuild so we generally remake that one over and over but there really are so many different builds you can make with all the different pieces. The possibilities are endless!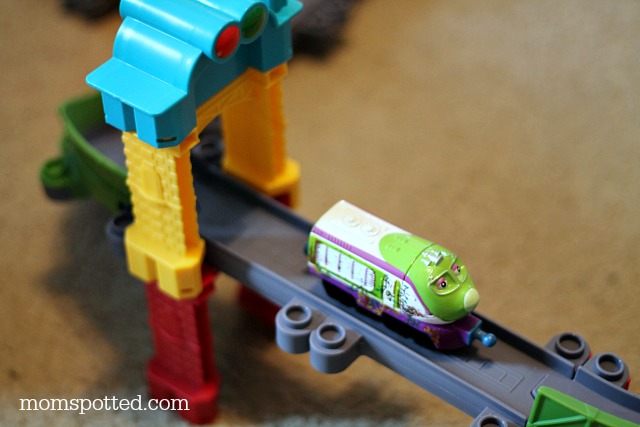 Here is a quick video clip of Sawyer playing with his set. It's not built like the megabuild seen here but you can see he still loves it!
Now what would you say if I told you I got to give ALL FOUR SETS away?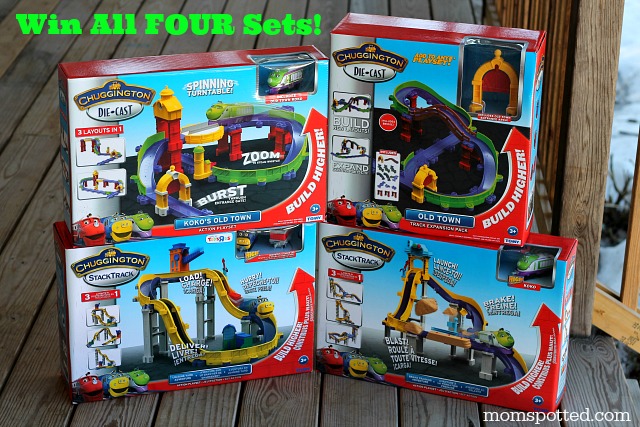 Right now one (1) Mom Spotted readers has the opportunity to win ONE (1) Koko's Old Town Set, Old Town Expansion Pack, Loading Yard Set and Brake Training Set!!! To enter use the Rafflecopter form below. Good Luck!
Contest ends 6.9.14 at 11:59pm. For Official Giveaway Rules click here. U.S. Residents Only. Each household is only eligible to win 3 TOMY products, via blog reviews and giveaways, each calendar year. Only one entrant per household per giveaway. If you have won the same prize on another blog, you will not be eligible to win it again. Winner is subject to eligibility verification.