Is it just me or are Skylanders the biggest thing these days? My 7 year old is just absolutely taken by them. It's not just the video game either it's all of it. The clothing, the posters, the characters, everything. So, when we found out that Mega Bloks was making Skylanders we knew we had to give them a try.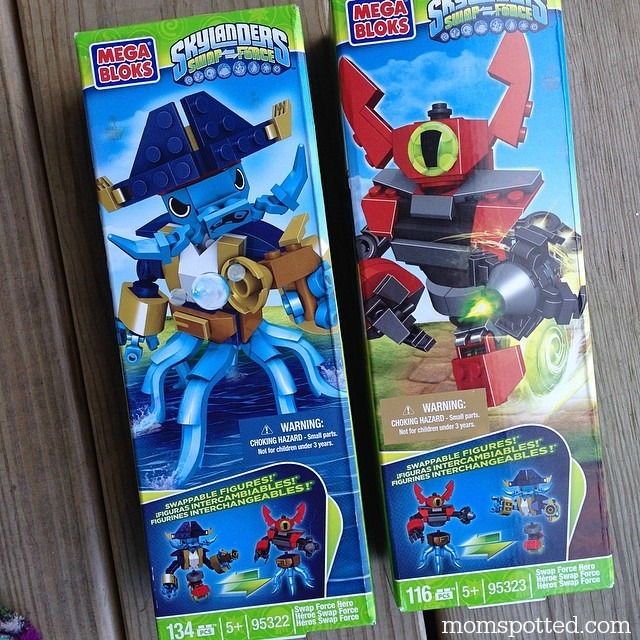 We received both the Mega Bloks Skylanders Magna Charge Buildable Figure and the Mega Bloks Skylanders Washbuckler Buildable Figure to play around with. Gavin was thrilled and couldn't wait to play with them. I even got him to clean his room up before receiving them he was so excited about it. As we built them it was a fun time for him to talk to me all about why he loves the game and what the characters do.
When he started telling me how the characters with the game could SWAP forced I told him his Mega Bloks could too and he had to try it right away. He thought it was so cool that his Mega Bloks were just like his gaming characters!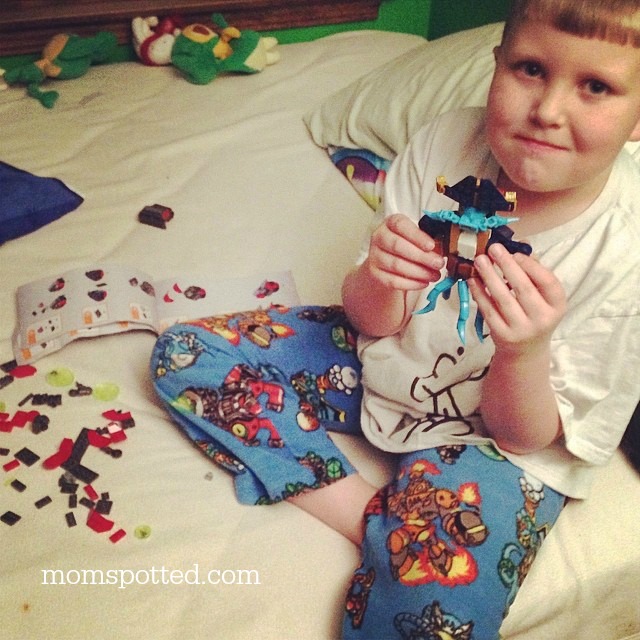 Gavin found these super fun. They were just enough of a challenge for him, but easy enough where he wasn't upset making them. Once they were complete he had to pull out all his actual Skylanders SWAP Force™ characters to compare them. They look pretty good, don't they?
I can't wait to go check out all the other Mega Blok Skylanders SWAP Force™ sets out there. These will be perfect for his upcoming birthday! You can find them available for purchase from our affiliate Amazon and Target as well as other major retailers.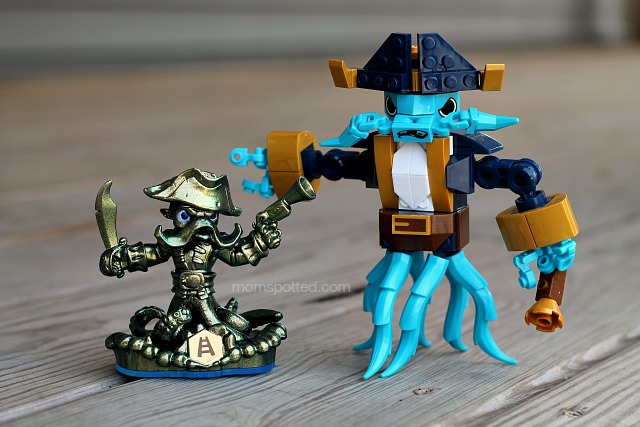 Right now one (1) Mom Spotted readers has the opportunity to win ONE (1) Mega Bloks Skylanders SWAP Force™ Wash Buckler & Magna Charge. To enter use the Rafflecopter form below. Good Luck!
Contest ends 4.28.14 at 11:59pm. For Official Giveaway Rules click here. U.S. Residents Only