I was provided with compensation from The Global Influence Network as part of my participation in this campaign. All thoughts and ideas are my own.
My husband is truly a all-star dad.  My kids are so lucky to call him their daddy.  He is such a kid at heart and is the best at playing pretend.  He makes a really realistic ninja, train conductor, dinosaur, or any other silly character for Hayden's imagination games.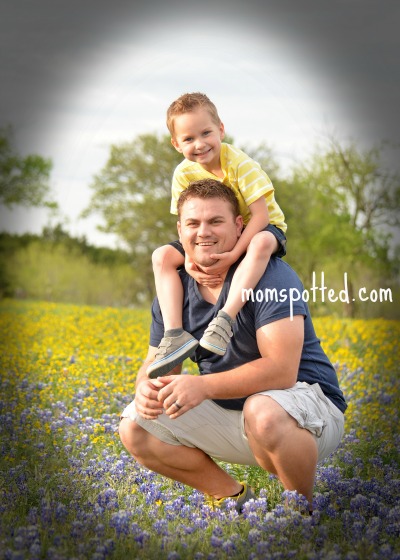 Halli is and always has been a daddy's girl.  It melts me every time when he comes home from work and Halli toddles over to him as fast as she can.  She always gives him a big hug and lays her head on his shoulder then pats his back.  I already can see her asking to paint his finger nails and play tea party.  I know he would do both without hesitation.   No one laughs as hard at Hayden's crazy nonsense jokes than he does, and he gives the very best hugs.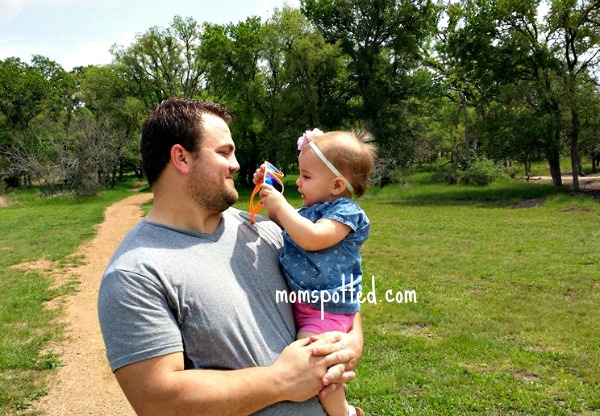 I know he always puts his family first, and wants to make us happy.  He is also a hard worker, caring, sensitive, funny, and thoughtful.  Even though it is starting to gross Hayden out he always kisses me as he is coming or going from work.  My kids know that their daddy really loves and respects me, and I am head over heels for him.  I love watching him with our kids, they both have such a special relationship with him.  Everyday he is a good example of the kind of man I want Halli to look for in a husband, and the kind of man I want Hayden to grow to be.
One of my husband's most favorite hobbies is baseball.  He loves everything about it and when he was growing up a lot of his life revolved around baseball.  It always embarrasses him when I mention it, but he was the 2nd best catcher in the state of Idaho.  Baseball has a special place in his heart.  Dove Men+Care at Target wants to celebrate your All-Star Dad with tickets to this year's 2014 MLB All-Star game in Minneapolis.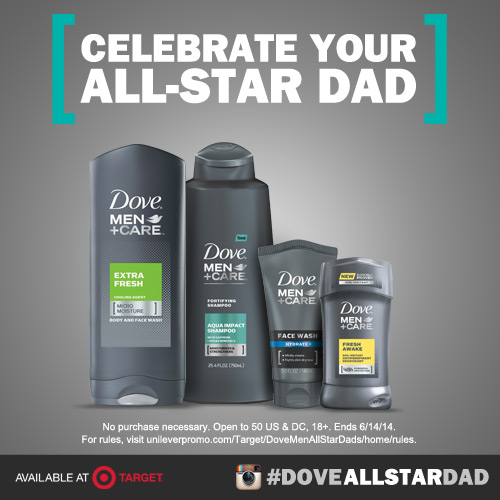 Show your Dad, husband or father figure how much you care and how he has impacted your life for a chance to win tickets to Baseball's 2014 Midsummer Classic! Simply submit a quick video explaining why your All-Star Dad is the best with the hashtag, #DOVEALLSTARDAD. Videos submitted via Instagram can be a maximum length of 15 seconds, while videos submitted through the sweepstakes microsite can be a maximum length of 30 seconds.

Once videos are submitted, Dove Men+Care and Target will select the top 10 videos. Starting 5/15/2014, viewers can vote on their personal favorites and will be entered for a chance to win a $10 Target gift card for voting. If your video is voted into the top 3, you'll win an all-expense paid trip to the 2014 Midsummer Classic in Minneapolis with your Dad.

So choose Dove Men+Care for the All-Star Dad in your life and head over to for your chance to submit your video from 4/13/2014–5/4/2014.
Hayden had so much fun making a short video about his daddy.   You will have fun too making a short video to let the dad's in your life know how much you love and appreciate them.  Enter your videos HERE and good luck!!!