Oh boy! What a weekend. We almost got through it too. It was 5 minutes past bedtime but Sawyer was playing so contently. What were a few more minutes of him playing really going to do? Well, Sunday night it did quite a bit.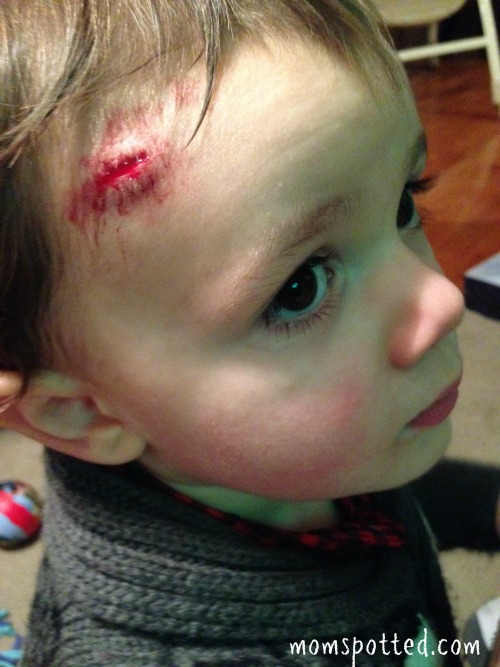 He fell right into his wooden activity cube he was playing with and sliced his forehead pretty good. At first hubby & I weren't sure what to do. The bleeding stopped almost immediately and Sawyer resumed being happy almost immediately. My mom gut told me I needed to bring him in- at 9:30 on a Sunday night! Oh fun!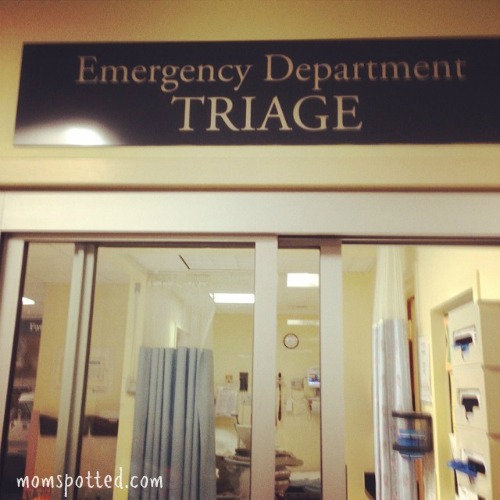 I have to say I really do like my hospital. We were taken back immediately upon being triaged. They gave us a room in the back. They remodeled a few years back and now all patients for the most part get a private room that comes with a TV. The remote kept him busy for the first 20 minutes- especially upon realizing it called all the nurses.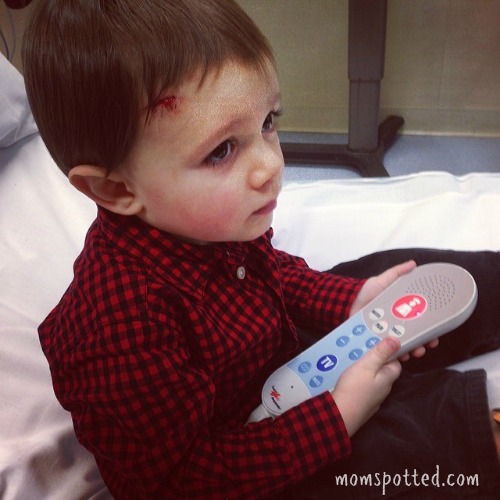 It didn't take long before he realized it was no fun at all being there. An over tired, hurt toddler in no fun come late Sunday night. I felt pretty darn helpless when he just cried and cried to the point where he wouldn't even let me hold him anymore.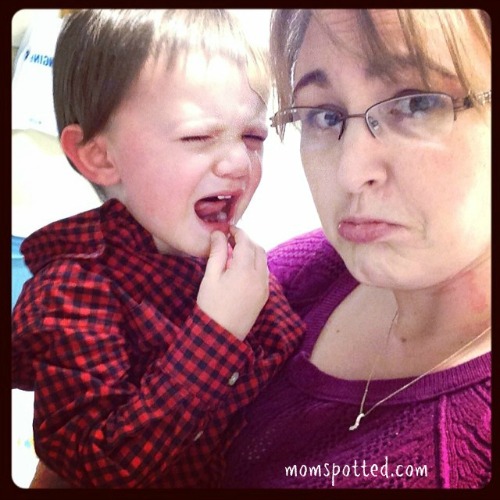 Remember those nurses he charmed? Well, they took pity upon him and gave him a popsicle.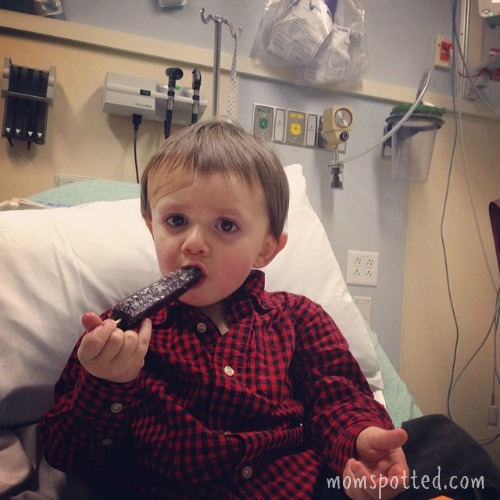 When all was said and done he ended up with 4 stitches. Poor baby was given some numbing cream right when we walked in. They tested the area before they put the first stitch in and he never flinched. you can imagine how quickly I cried along with him when they stuck that first stitch and he screamed like he felt everything. They had to inject some numbing medication which they warned would hurt him but after that they were able to get the rest of the stitches in neatly and fast.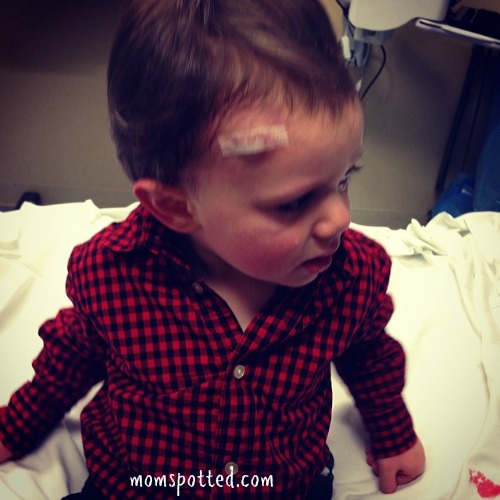 We were home just a few hours later and my exhausted little boy fell asleep almost immediately. I, on the other hand, did not. I laid awake all night. I got up quite often and found myself just standing over his crib with my hand on his stomach checking his breathing.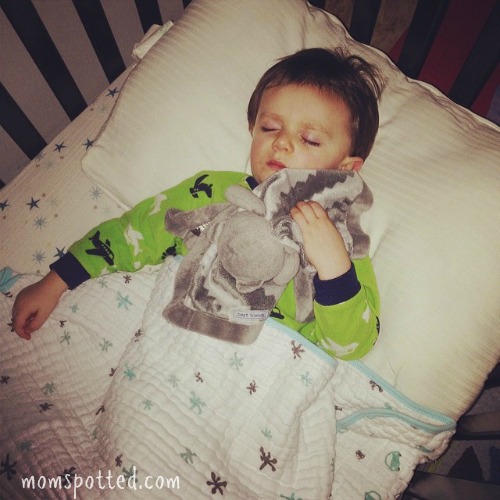 The next day he was extremely clingy. Mama certainly didn't mind. We had a big cuddle day. It just breaks my heart seeing one of my babies hurt. All my boys have sent me to the hospital for injuries. Johnny was the most extreme sending us across state being intubated but Sawyer was my youngest to need stitches. I have a feeling Sawyer is going to be the one to give me my first grey hair!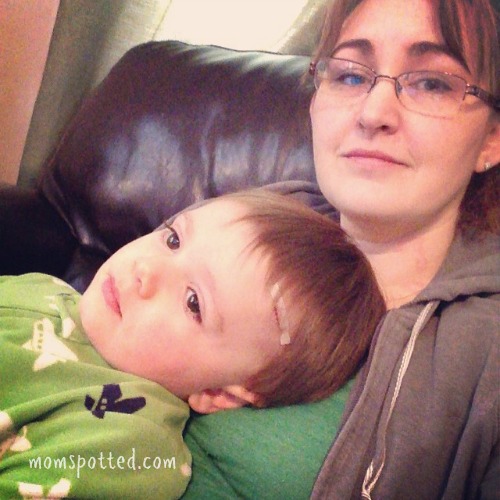 ONLY Wordless/Wordful related posts should be linked here.
No giveaways or other posts.
It Must link directly to your WW post not you main page.

Mister Linky's Magical Widgets — Easy-Linky widget will appear right here!
This preview will disappear when the widget is displayed on your site.
For best results, use HTML mode to edit this section of the post.